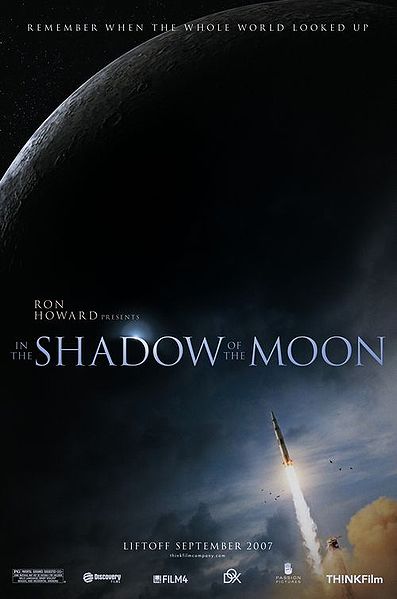 It was a couple of weekends ago now, but it was time for a DVD we own but had never watched. The choice this time was In the Shadow of the Moon a DVD Brandy had given me for Christmas. It is a documentary on the various space flights to the moon, now almost 40 years ago. No narrator, just clips from interviews with the astronauts. I'd known most of the "factoids" mentioned, but this was still very well done and offered a look at things from a bit different direction than I'd seen before, with the emphasis on the first person recollection of the events.
The most lasting impression for me though wasn't that, it was some of the film based (rather than video based) footage of some of the later moon landings. THe bit that gets replayed over and over and is ingrained in everybody's consciousness is the fuzzy footage of the first landing. That's what always had come to my mind anyway. But some of the footage from the later missions… crystal clear clarity. Looked like it could have been a brand new high def TV show. OK, not quite, I know it was DVD quality, but still, a lot better than any of my previous memories of watching footage of stuff from this era.
And it was beautiful. The space ships. The people in suits… and the landscape of the moon. Not just a little bit of land right under the lander, but mountains and valleys and hills, with the moon buggy driving around and kicking up dust. It was striking.
For those not into documentary type stuff, you probably won't like this. But if you like historical or scientific documentaries, this is a good one to add to your queue.