Electoral College: Called - West Virginia for McCain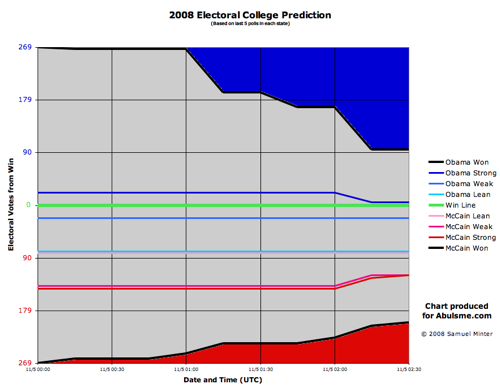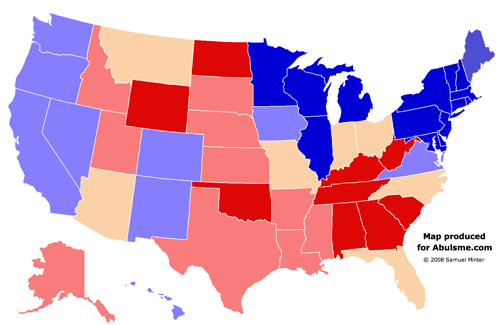 This is the update for 02:30 UTC covering states covered in the prior 15 minutes. (Yes, I know I'm a little behind.)

West Virginia was called for McCain. It was a "Weak McCain" state. This further narrows the range of possibilities, this time lowing Obama's maximums.

Summary:

McCain SuperBest: McCain 274, Obama 264
McCain Best Case: Obama 291, McCain 247

Current "everybody gets their leans": Obama 349, McCain 189

Obama Best Case: Obama 388, McCain 150
Obama SuperBest: Obama 388, McCain 150

Obama's SuperBest and Best are now the same, as there are no more "Weak McCain" states to be decided.