Electoral College: Called - Ohio for Obama. THIS. IS. OVER.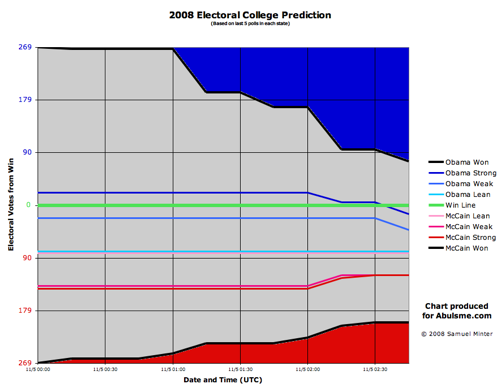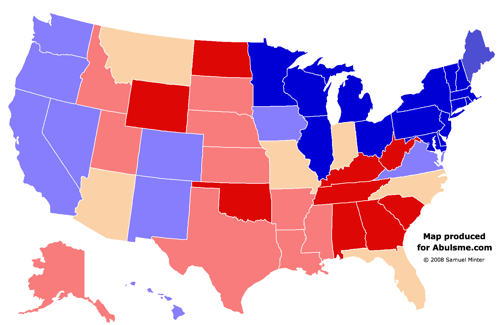 This is the 02:45 UTC update covering the 15 minutes before that point.

One state was called. Ohio went to Obama. Ohio was a "Weak Obama" state.

This makes even McCain's "SuperBest" scenario... which was incredibly generous and frankly unrealistic... still an Obama victory.

THIS. IS. OVER.

Obama is the President Elect.

The networks will probably not call it until they actually call 270+ electoral votes for him. But it is over.

We now just look at how big a win he gets.

Summary:

McCain SuperBest: Obama 284, McCain 254
McCain Best Case: Obama 311, McCain 227

Current "everybody gets their leans": Obama 349, McCain 189

Obama Best Case: Obama 388, McCain 150
Obama SuperBest: Obama 388, McCain 150

There still have not yet been any states that have not gone the way they were predicted in my averages. We still have six "swing" states that were too close to call to go though, so that may very well yet happen... and likely will on at least one state.