Here I Am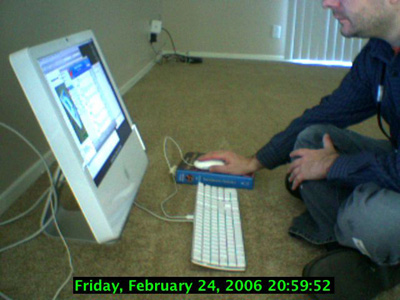 I am at the place I'll be the next six months. Woo! And I have broadband again! Woo Woo!

And now, time to head back to work for the rest of the day.
I see you've got all of the furniture you need: computer, AirPort, and, I guess, cable/dsl device.