MooBlu
It has been awhile since I posted. I apologize. It has been a busy time. I had just gotten into the new apartment. I needed to get up really early in the morning to catch my plane, and I didn't have any sort of bed, so I just stayed up all night long. Then I went back to Florida. We did a number of things in Florida. But the main reason for me being back this particular time was for Brandy's Christmas/Birthday present...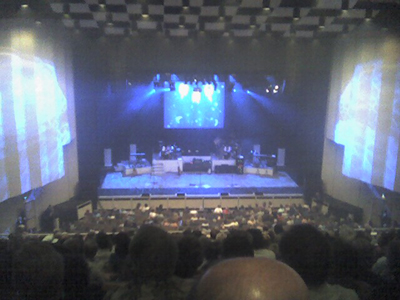 A Moody Blues concert. That is the stage before it started. It was good. I don't think Amy was quite as impressed though. She spent most of the time under her poncho hiding and playing games on my phone. But it was good. :-)

And it was good just to be back "home" for awhile longer.