Cousin Jake on TV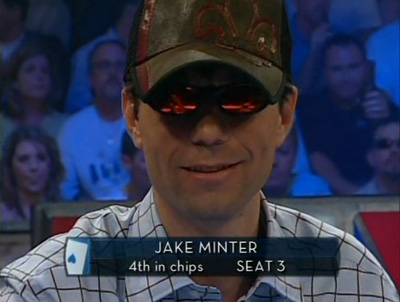 Thanks for Chad to pointing out to me that my cousin Jake's TV appearence on the World Poker Tour (see here) is actually on this week. It aired for the first time earlier this week at 16 Mar 2006 02:00 UTC on the Travel Channel. Chad says it will be repeated several times before the next new episode airs next week. I couldn't find that information on the online schedule, but according to the Travel Channel schedule it definately will be on again at 25 Mar 2006 23:00 UTC.

Or, there is always the torrent.

I haven't actually watched the whole thing yet, but I probably will tomorrow.
Note: That Torrent is only the first half. The second half is here.