Save Me!!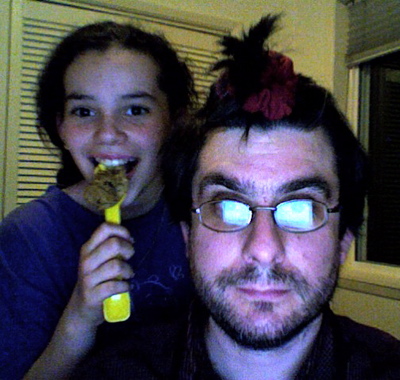 In 26 minutes Brandy will have been gone exactly 4 days out of the 8 days, 18 hours and 3 minutes she is scheduled to be gone. Not quite half way yet. Will I survive?
is she putting the peanut butter (or ice cream?) in your hair next? if not, i vote for that...
It is cookie dough. And I'll be watching my hair carefully.