Dick's Shooting
I'm not going to say anything long winded about it. Just wanted to mention that I've been extremely amused by the whole Dick Cheney shooting his friend thing.
Mail Problems
Just so yall know, I (and Brandy and Amy) are having the same mail problems as Rebecca. It has been going on for a little over a week now. It is being worked on, but may take another week to resolve. Basically, if you send me email at my normal address, it takes up to several days for me to get it (although every once in awhile something randomly seems to get through in less than 12 hours). And if I send an email, it takes the same kind of time frame for it to get to where it is going.

I do have several other personal email addresses, but I don't like using them and check them much less frequently (cause they usually only get spam). If you know one of those personal addresses, feel free to use it if you like. (If you know it, don't use my work email though, I try to keep the personal mail completely seperate. Thanks.) So, bottom line, if you need to get to me in any sort of timely fashion... call me.
Running to the Piedmont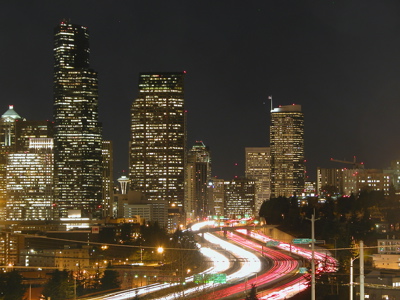 Yesterday I put in all the paperwork for an apartment. Six month lease. A two bedroom rather than a one. That way we'll be a little more comfortable for the last three months of the six months, when Brandy and Amy will both be with me. It is not where I would want to live long term. But it will do for six months. My move in day is the 24th. The same as my move out day at the corporate housing I am in now.

Everything is reserved and the initial deposit in, but I don't sign the actual lease and give them the cashiers check for the rest of the initial money until the 24th. And before then I have to make arrangements for electricity and broadband too. I'll try to get that done later today. Ah... broadband! That will be such a relief. 56k is so increadibly frustrating!!

So I move out of this place the morning of the 24th. I move into the apartment on the afternoon of the 24th. Then the morning of the 25th I head back to Florida. I'm actually staying longer than a weekend. A previous engagement that existed before I started the new job. Taking Brandy and Amy to a concert (Moody Blues) that Tuesday night. Twas a Christmas/Birthday present for Brandy. And then once that is over, Amy and Brandy are flying back to Seattle with me for the rest of the week. Amy has interviews for schools. I think one is scheduled so far, but more will be scheduled by the time we get there.

It will be a busy week.