Swine Flu Acceleration
I find myself bored waiting for the new daily data points on the Swine Flu Dashboard so I have accelerated data collection from once per day to four times per day (random times within each 6 hour interval) starting in a few hours at 0 UTC.
Addition to Swine Flu Dashboard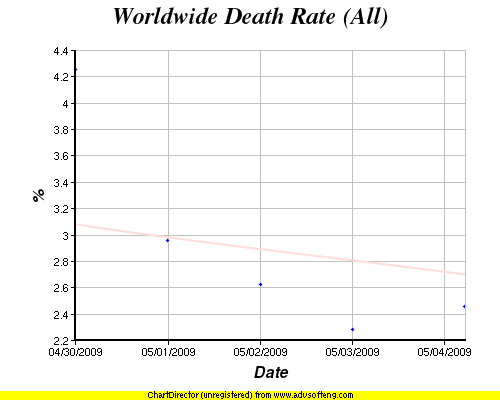 I added death rates (deaths/cases) to the suite of charts on the Swine Flu Dashboard.

Still updated once a day at random times, but to make the ratio correct, I now grab the deaths and cases data at the same time of day in each geographic grouping, although worldwide and US will generally be updated at different times.