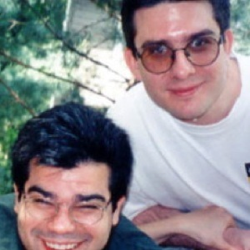 Sam and Ivan talk about:
Oscars and Cable Boxes
Nutrition and Diet
The Happy Birthday Song
Obama Loves Bush Policies
Clinton in China
Newspapers
Stimulus
Market Predictions
More Pyramids
Housing and Nationalization

1-Click Subscribe in iTunes

View in iTunes

Podcast XML Feed
Note: For those using the "View in iTunes" link, it often takes iTunes several hours to show a new episode after the episode is posted here. For those who are subscribed, your Podcast software should pick up the new episode next time it checks for new episodes on its own, or you can always force a refresh. For those using the XML feed directly, the new episode is now there. Enjoy.