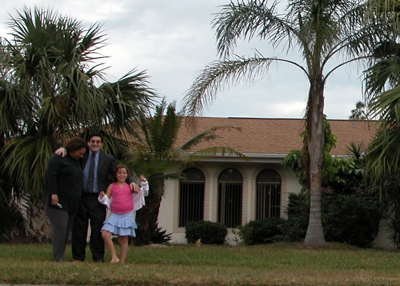 It is official. Our new address is:
1457 Meadowbrook Rd NE
Palm Bay FL 32905
Please make a note of it. We'll have the mailbox up there and start switching mail over this weekend.
Now the hard part starts. Brandy is anxious to go buy paint and start changing colors around, so I won't write much. But the final walkthough and closing all went without incident. We went by once to use the keys for the first time. We're now busy calling utilities and such to put everything that needs to be in our name in our name. And I've called the screening people to try to get that moving too. We have the deposit for them out of escrow.
Now as soon as I get out of this suit into something more appropriate, we'll be heading to stores to get the appliances ordered, the mattress ordered, and paint and cleaning supplies… and the move has begun!
Brandy promises more pictures, including interior pictures, once we finish cleaning.