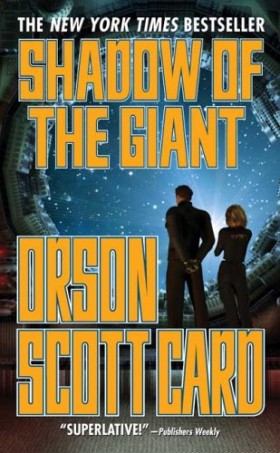 Author: Orson Scott Card
Original Publication: 2005
Started: 2011 Jan 3
Finished: 2011 Jan 12
Format: Kindle
6136 locations / 10 days
614 locations/day
It really has been too long since I read this for me to say anything too much about it. Most of it has slipped from my mind. It is the continuation of the story of Bean, and in fact is the last of the Bean centric books in this series… so far anyway, I gather a couple more are planned.
This basically continues to follow the battle school kids (and Peter) as they are instrumental in global politics and wars, until the point where Bean finally leaves the planet.
This was an OK read, but just didn't have the impact of the first few books in the series. My basic thought this far in (8 books) was that the first was of course the classic and best. Then as we did #2 through #4 each was not quite as good as the one before. Then #5 freshened it up by shifting to Bean and was probably somewhere between #2 and #3, then as we went through 6, 7 and 8 we once again were in the pattern of each being not quite as good as the one before.
Having said that, they were all enjoyable reads. The only "must reads" in the series up to this point are #1 and #2. But if you enjoy those, the others aren't bad at all.