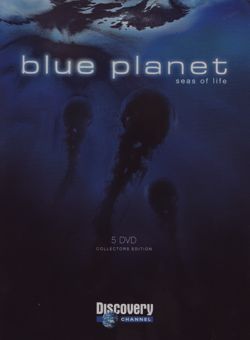 So, once again it was time for a DVD we own but haven't watched, and it was time for the second disk in this set.
This disk had two episodes. The first was "Open Ocean". In this episode the most striking and memorable bits were the huge shoals of small fish, especially as they became "bait balls" and were attacked by various predators.
But the second episode, "The Deep", was the one that got my attention this time around. I'd of course seen various documentaries about deep ocean life before, but it is always just amazing to see shows like this that show the almost completely alien seeming forms of life, especially in the deep sea, but not at the bottom. Bioluminescent creatures that glow and sparkle and often look like some sort of aquatic space ship. Others with strange and bizarre shapes. Just overall weirdness. But absolutely fascinating… and beautiful.
Great stuff. So far I'm liking this series a lot. Disk three before too long I imagine. But something else will probably be next.