This is a chart of the amount of spam I have in Spam folders that I haven't yet glanced through to look for things that got in there by mistake. (Yeah, yeah, I'm way behind.)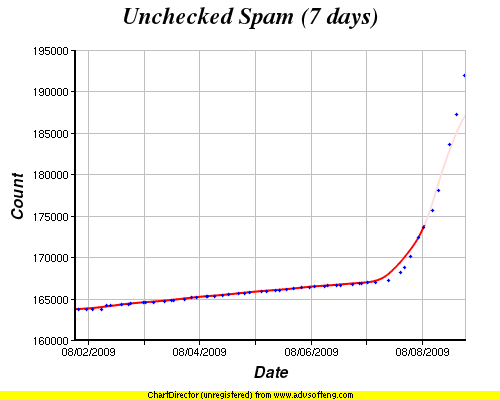 As of around 12 UTC (plus or minus a few hours) on Friday 7 Aug, the number I've been getting has moved from about 500 per day, about the rate it had been at for basically years, to almost 22 THOUSAND new spam emails per day.
Is this happening to other people? Or is it just me?