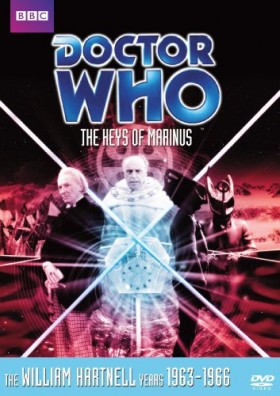 Released: 1964 Apr 11 – 1964 May 16
Watched: 2010 Dec 28
Queue: Who
Format: DVD
So, continuing working our way through the old Doctor Who's. We are always watching the oldest available story we haven't watched yet. So while we have watched some Second and even Third Doctor stories, in the mean time they keep releasing more First Doctor stories. So here we are back with the First Doctor.
The most interesting thing to me about this story are the echos, or should I say foreshadowing (well, perhaps if it was intentional) of the much later 4th Doctor Key to Time stories. In both cases the Doctor and his companions are on a quest to collect the "keys" which when brought together will enable a tool of great power. Or something like that. There is a different adventure associated with finding each of the Keys. The endings are somewhat similar too.
Anyway, otherwise this was an OK First Doctor story I guess. I've never been a big fan of this Doctor though, so I'm not sure that is much praise. It was OK. It was better than some others. I'm still eager to get past these early episodes up to the episodes from the Fourth Doctor and beyond though. We have a ways to go though, especially if we keep going so slow that they release more older episodes faster than we watch them. :-)