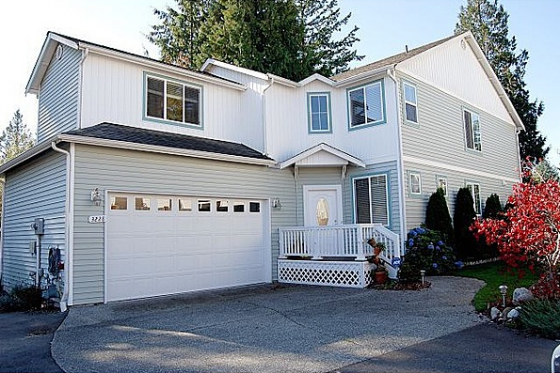 Well, we just made an offer on a house.
I've mentioned on the podcast that the last month or so we have been looking at options for buying a house this fall rather than continuing to rent the house we have been in for the last five years.
Our goal is to make a sideways move. Switch from renting to owning again, but basically end up putting out the same (or less) each month once you consider rent/mortgage, utilities, and all the random other expenses one expects.
Anyway…
We settled on a house. Everything in the price range we are targeting has compromises. We could go higher of course, but then we would miss our goal of a sideways move money wise.
The short version of the trade offs on this particular house:
Larger and nicer actual house
Not as nice a neighborhood
The longer version of the trade offs:
Brandy and I really liked it when we first saw it. It wasn't perfect, but it was one of the only ones that we both liked when we saw it. (There were many we both hated, and a few one of us liked but not the other.)
Alex really liked it. Ran around spinning and saying "mine mine mine" through the rooms when he saw it. (There were other houses where he would immediately say "GO GO GO!" and try to push me back out the front door.)
Amy hated it at first, but we were able to bribe her with a larger room… she will get the room that would have been the home theater room instead of one of the smaller bedrooms. (That would have been smaller than the room she has today). So now she is OK with it. It means we will need to be creative on where (or if!) to set up our home theater stuff though.
About a 3rd larger inside than our current place…
but laid out very differently… other rooms bigger, but "common" spaces smaller. (For instance, huge master bedroom, but tiny living room.)
Significantly less back yard area. (This is probably actually good. We love our current large back yard, but we have never had time to keep up with it properly.)
The "neighborhood" is more cookie cutter and with the houses closer together than I would like and feels a bit less walkable than where we are now. Especially if you take a right when leaving the house. Going to the left is nicer. :-) (I'm talking about how pleasant walking the dog is, not being able to walk to things like stores. :-) )
The city it is in is not quite as nice in general as the city where we are now. I'm talking less trees and older less well maintained infrastructure and less upscale and such though… Not violent and crime ridden or that kind of thing. At least I hope not!
My commute will be 30 minutes instead of 21 minutes… with no traffic. Double those numbers with traffic most likely. So 60 minutes rather than 42 minutes in traffic. Well, actually, I tried the commute yesterday at rush hour and it was 48 minutes. Longer than I would like, but doable. It will be less if I avoid the rush hour peaks, which I often do.
Much "nicer" inside the house in terms of fit and finish compared to our current place, where lots of things are really showing their age.
It backs onto a small protected wetland, so at least directly behind us there isn't another house, and probably won't be any time soon. (There are houses on the other three sides.)
This also means that quite a few of the windows in the house look out on trees instead of other houses
There will be (small) spaces for both Brandy and I to have offices. My office will be smaller than in the current house, but Brandy will actually have an office, rather than just a corner of the living room like she has now.
There is a neat under-stairs storage area that can be like a clubhouse for Alex.
No real place that can serve as a guest bedroom (although we may be able to be creative there and figure something out)
Down a little private driveway tucked behind other houses instead of right on the street
Nice large modern kitchen
One of those huge nice new master baths, plus two other full baths
Much more energy efficient than our current house, which is horrid on that front
Lots of windows and light
We will actually own the place, so we'll be able to change things and fix things when we want.
Etc.
Anyway, if all goes well and according to our preferred schedule we will move Septemberish.
Of course, they may not accept the offer or something else may go wrong. But we're hopeful.
We shall see I guess.