We welcomed Miley into our family in 2015. A few hours ago we had to say goodbye.
She was a rescue. We never knew exactly how old she was. But she was not a young dog when we got her. And she always had medical complications. The shelter said they thought she might have been a breeding dog that was dumped. She had clearly been a mom before.
But to us she has just been a loving family dog.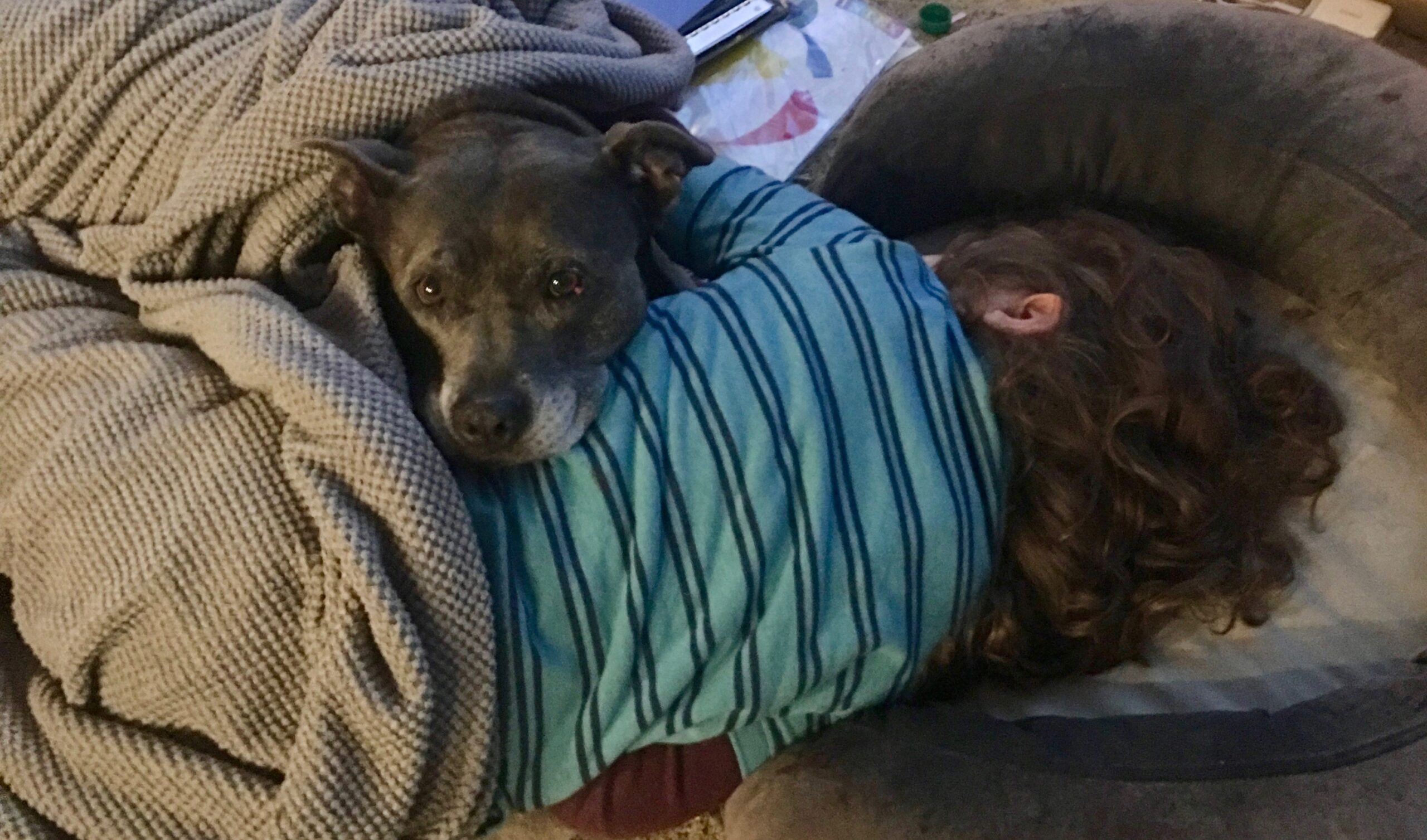 She was sweet and loving and took good care of Alex, and the rest of us.
In 2018 the vet gave her only months to live. Even if we were very aggressive with treatments. But she still had lots left to give.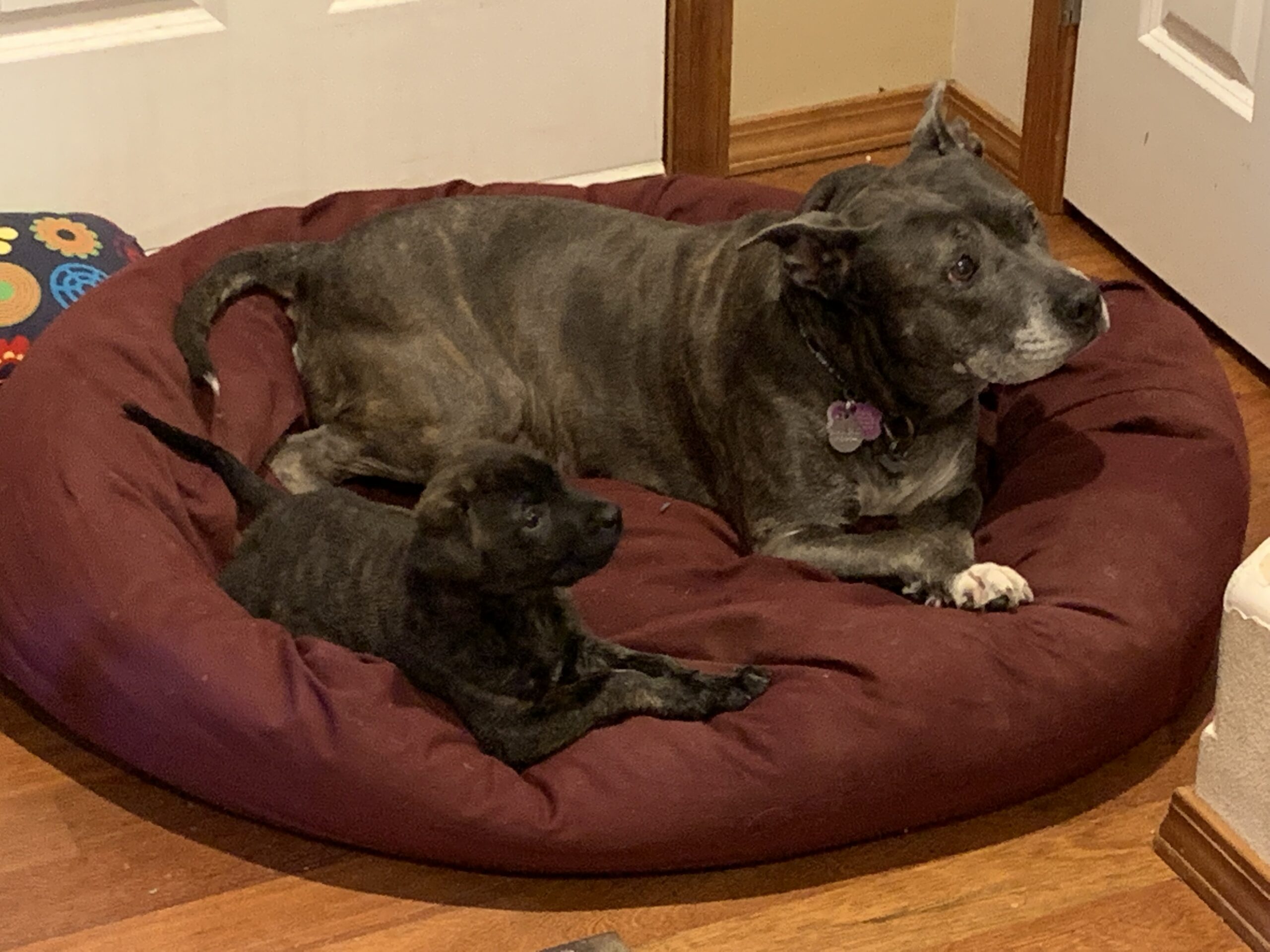 A little while after her terminal diagnosis, we got a puppy. Jetski. In part this was because we knew losing Miley would be hard on our son Alex, and thought maybe having another dog around would help. But Miley was invigorated by the new addition to the family. And I guess we just plain got lucky too with the progression of her disease. She played more and had more energy than she'd had almost since we got her. And she took care of Jetski too, even when Jetski grew to be twice her size.
In the last couple years Miley was showing her age. And in the last few weeks that accelerated quite a bit. At a regular checkup the vet said it seemed like she could go at any time, and it would probably be painful, and it was best to say goodbye now, rather than wait for her condition to get dramatically worse in an emergency situation.
She had given us years more than we expected. Good years. But it was time for the end. For her sake.
So today, we spent all day with Miley. At first it seemed like maybe we had waited too long. She was so tired, and didn't want to get up. She had to work up strength for every move.
But Alex and Amy and Brandy threw her a feast. She had cake and cupcakes specially made for dogs, topped with steak. She had pizza. She had all her favorite treats. As soon as she saw and smelled that, she popped up and ate enthusiastically. She was very excited.
Then we took her to her favorite park. A dog park on the beach where when she was younger she had run and splashed in the waves. It was cold. Below freezing. There was snow in the air. And she was not up for walking, so we took her to the beach wrapped up in blankets in a wagon.
But as soon as she realized where she was she started trying to jump out of the wagon. We helped her out and she started running. She played a bit with some other dogs there, and she ran to the water and started splashing in the waves. She had a great time. She came back to the wagon once she was cold.
Then it was time to go. She was tired. She was ready. And we all said our goodbyes.
Miley, you were a great dog.
Good dog Miley.
We love you.