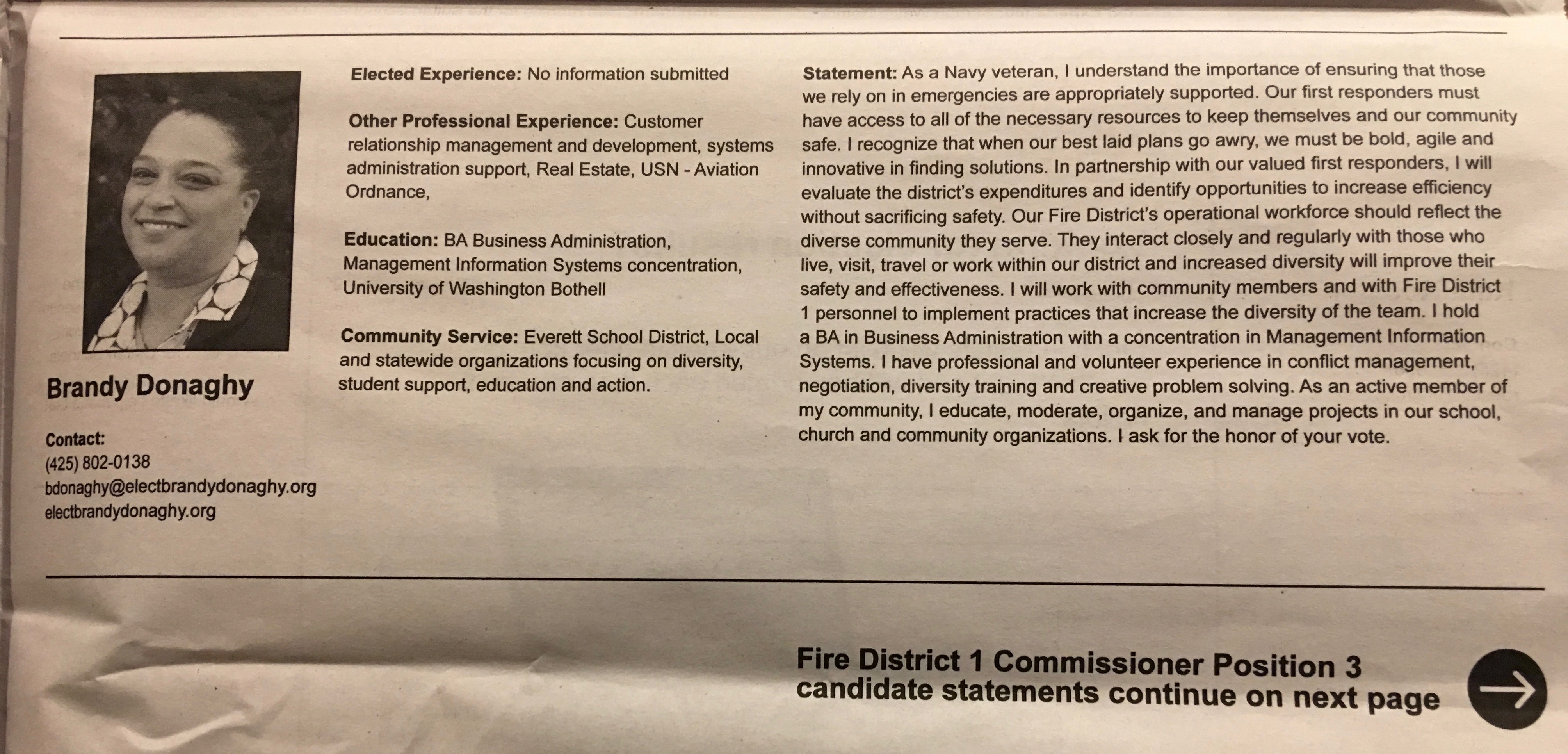 The official voters' pamphlets dropped a few days ago for the local primary elections on August 1st, two weeks from today. The ballots have been delivered as well. People are already voting.
The above is my wife Brandy's section of the voter's pamphlet. I'm very proud of her. She's been getting lots of very positive reactions at various local events, and we keep hearing from more supporters. Win or lose, this has been a great experience. But of course we want Brandy to win, right? There are five people running for Snohomish County Fire District 1 Commissioner Position 3, and the top two from the primaries move on to the general election.
So if you haven't yet, it would be great if you took a few minutes to help out by doing a few things… ESPECIALLY if you live in Snohomish County… but even if you don't.
Like and share her Facebook page
Visit her website
Donate to her campaign!
If you have something to say or ask about the campaign, leave a message on her Facebook page as well
And finally, of course, if you actually live in Snohomish County Fire District 1 (map below), VOTE for Brandy!
Don't wait, do it now! :-)
Thanks all!
And here is that map. Fire District 1 is actually three discontinuous pieces. Odd. But there you go. The areas surrounded by blue lines are all in Fire District 1. I think. :-)