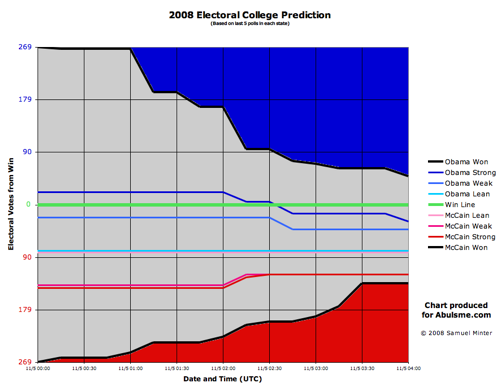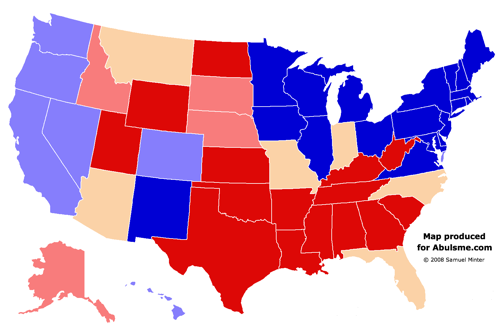 This is the 04:00 UTC update, covering the states that were called in the 15 minutes before that time.
That was just one state. Virginia, a "Weak Obama" state, was called for Obama.
Also, I noticed that in the 03:00 Update, I accidentally moved Nevada in my spreadsheet instead of New Mexico. They have the same number of electoral votes, so the "Won" lines didn't change, but since New Mexico was Strong Obama while Nevada was only Weak Obama, this meant the McCain SuperBest line moved down prematurely. I have retroactively corrected the chart here and on the main page, but not on previous posts.
New summary:
Summary:
McCain SuperBest: Obama 297, McCain 241
McCain Best Case: Obama 311, McCain 227
Current "everybody gets their leans": Obama 349, McCain 189
Obama Best Case: Obama 388, McCain 150
Obama SuperBest: Obama 388, McCain 150
Still no surprises.