987 pictures from August. First pass narrowed it to 75. Culling it down to 31 for this post. The last few killed were hard choices as usual.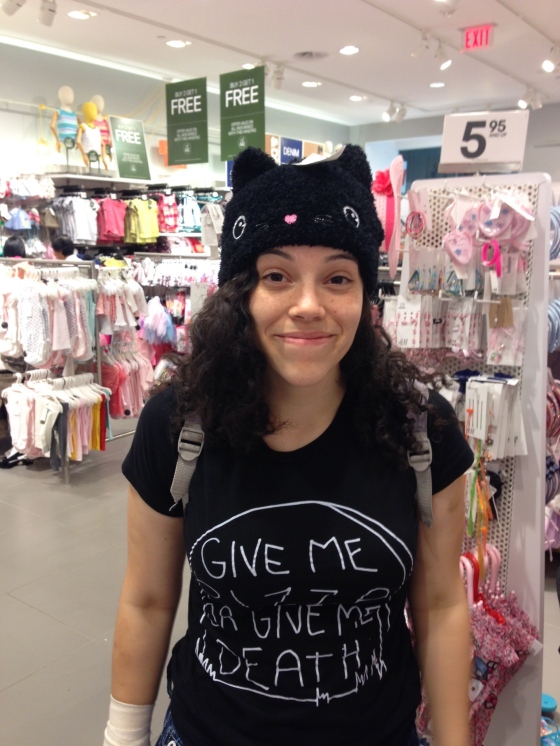 2014-08-01 00:50 UTC – We start out the month with Amy in a cat hat.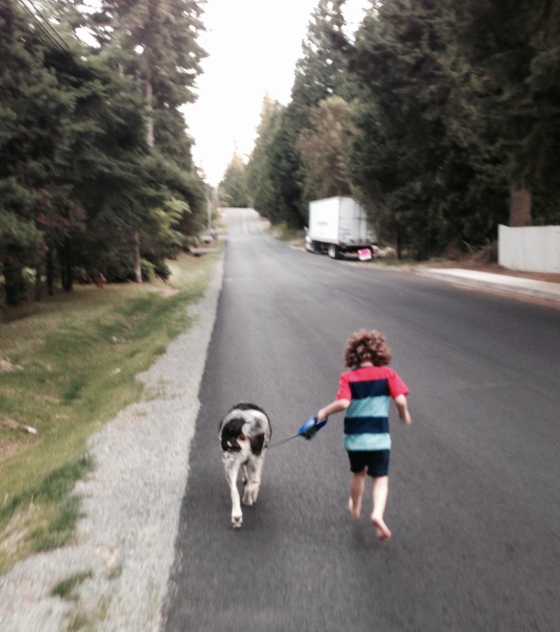 2014-08-02 03:06 UTC – Alex is getting better and better at walking Roscoe.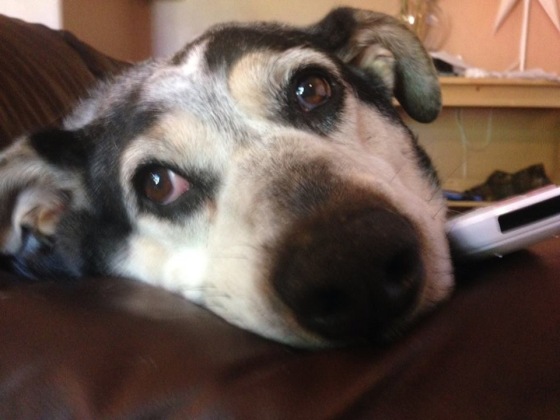 2014-08-02 19:39 UTC – Roscoe always likes to rest after his walks.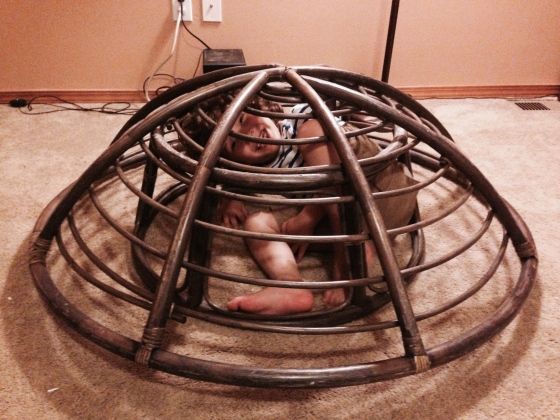 2014-08-04 04:25 UTC – We sometimes put Alex in a cage.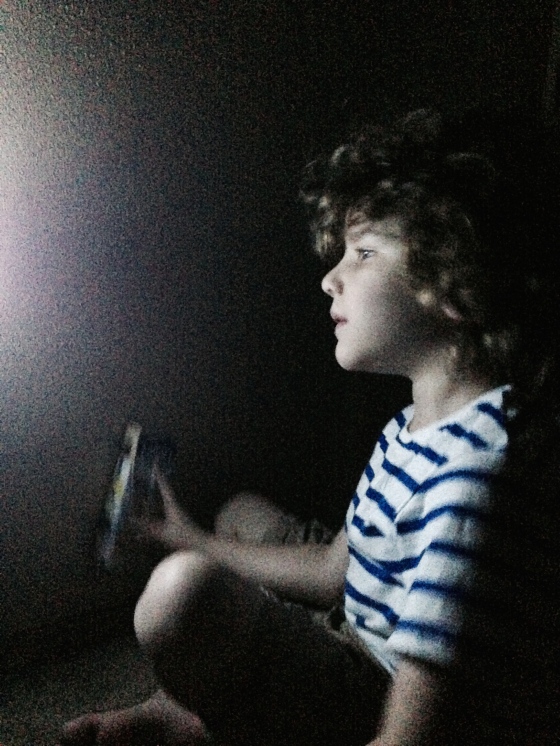 2014-08-04 04:33 UTC – Alex playing with a wooden car by the light of a night light.
2014-08-09 21:31 UTC – Alex will follow his sister to the ends of the earth… or to a science demonstration for kids at my company picnic.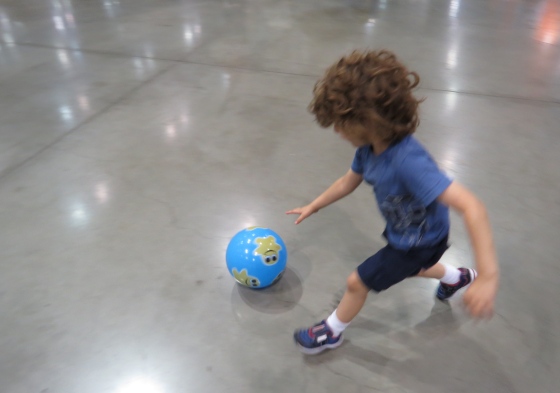 2014-08-09 22:00 UTC – Alex chasing a ball at the company picnic. And yes, the "picnic" was inside. No grass or trees to be seen.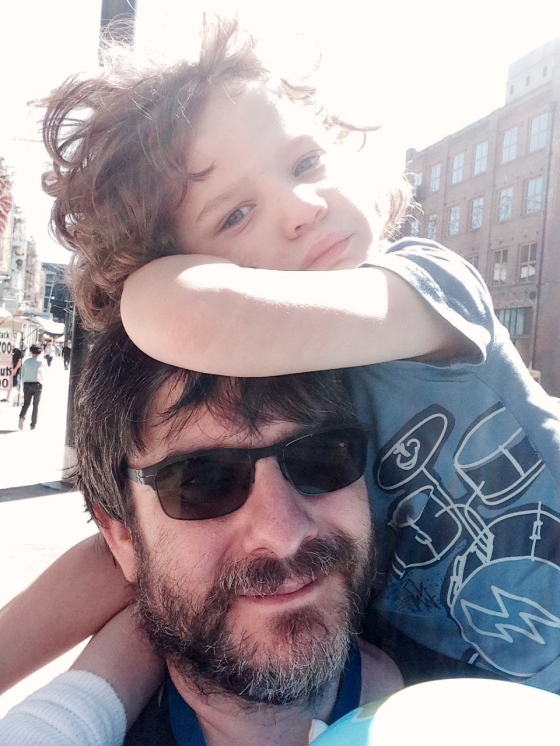 2014-08-09 22:10 UTC – Once Alex was tired of the picnic, we walked a bit in the city. Well, I walked. Alex rode. He is about 45 pounds now, so this usually doesn't last too long.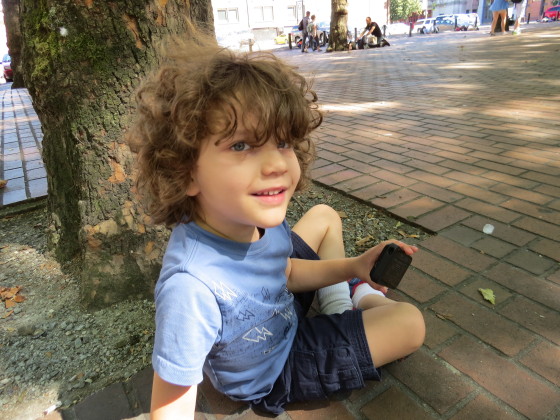 2014-08-09 22:40 UTC – When we were done exploring, we hung out in Pioneer Square for awhile until Mommy could swing around with the car and pick us up.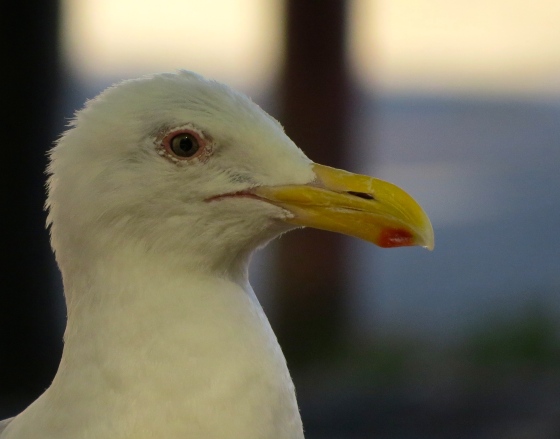 2014-08-09 22:55 UTC – This seagull kept watching us.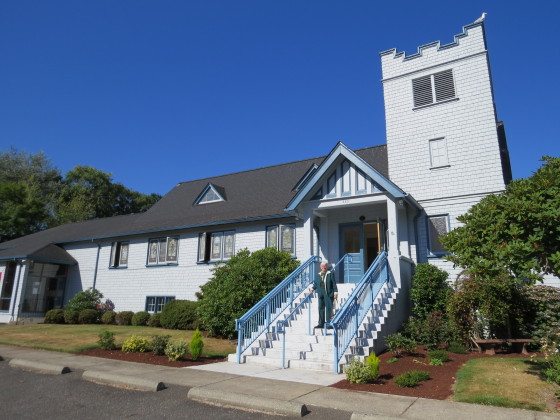 2014-08-10 16:51 UTC – One Sunday I accompanied my mom to a church where she was doing the fill in minister thing for the day.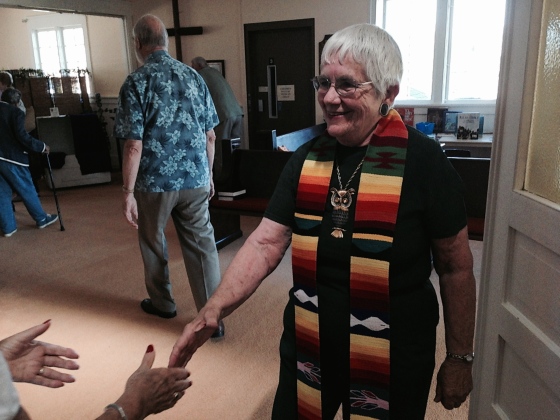 2014-08-10 18:28 UTC – Here she is doing the meet and greet thing after the service.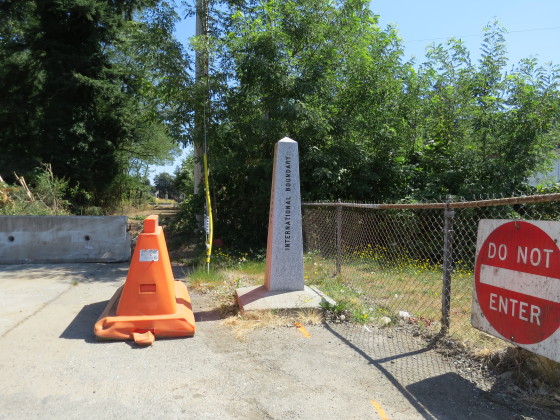 2014-08-10 19:30 UTC – After the service, time for a day trip to Canada! Observe the grandeur and majesty of the border crossing!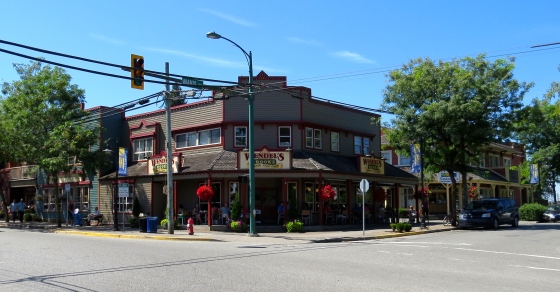 2014-08-10 20:24 UTC – We found a small tourist town to have lunch in.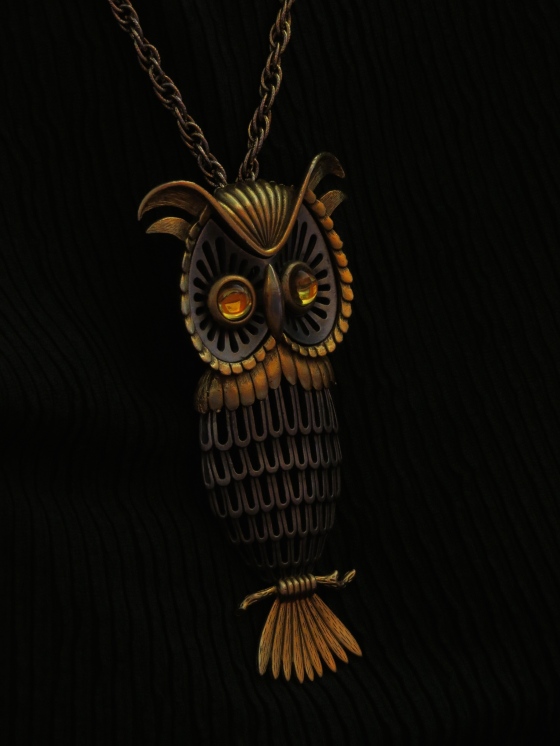 2014-08-10 20:32 UTC – My mom was wearing this owl. It kept staring at me.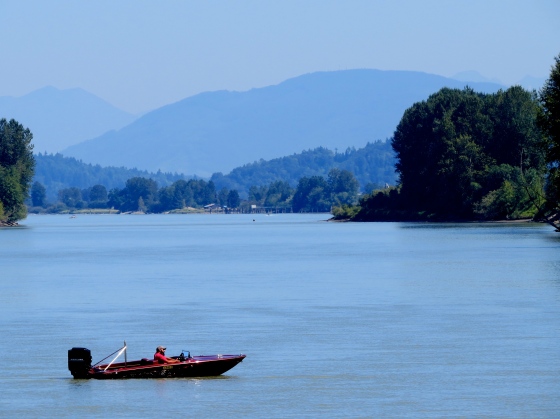 2014-08-10 21:13 UTC – We saw some pretty views along a river.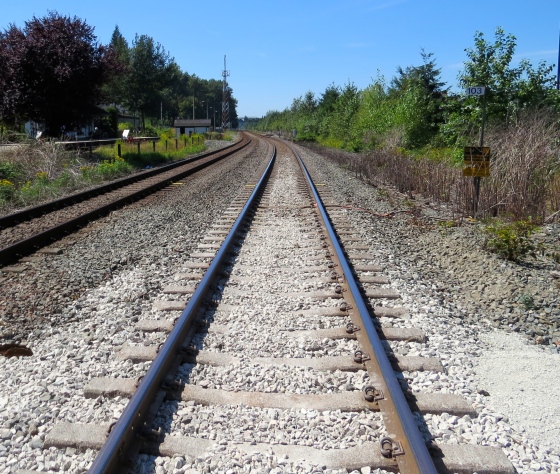 2014-08-10 21:24 UTC – We saw some train stuff.

2014-08-10 23:18 UTC – Then we went to a park across the channel from the Vancouver airport. (Click to enbiggen the panorama.)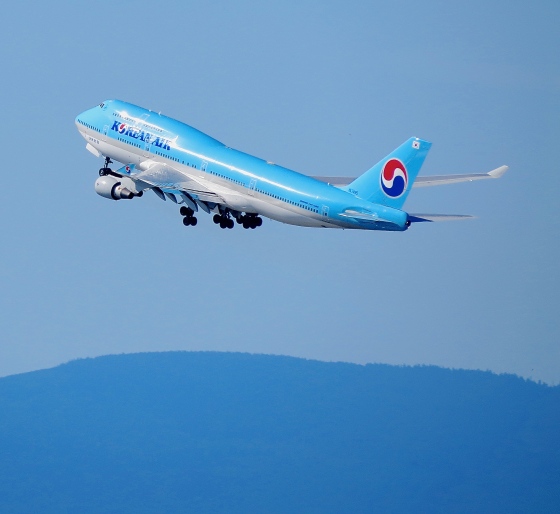 2014-08-10 23:22 UTC – We watched some big planes take off.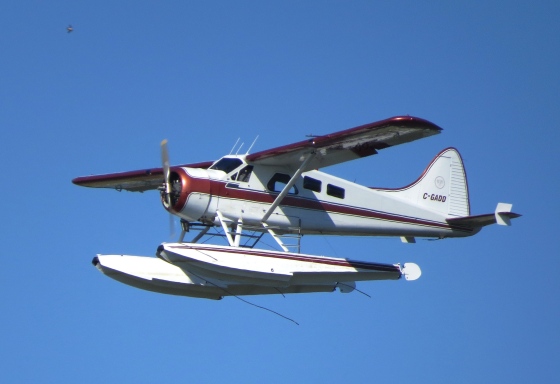 2014-08-10 23:28 UTC – And a bunch of little ones too. These were taking off from the channel of course.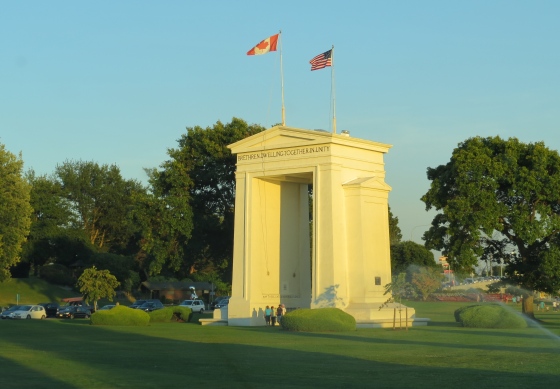 2014-08-11 03:09 UTC – Then after dinner, we headed back to the US. Much shoddier and more run down border crossing this time.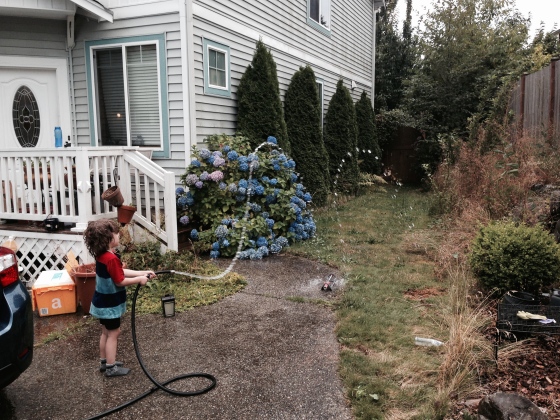 2014-08-13 01:46 UTC – Back at home, all summer long, Alex almost never missed a day playing with the hose. He would water the lawn, all the plants and bushes, the cars, himself, and anybody crazy enough to get within range.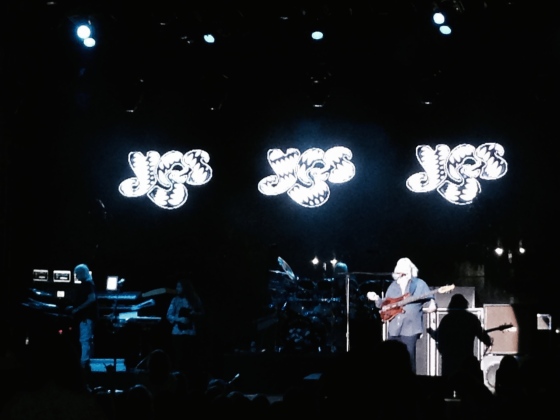 2014-08-22 03:50 UTC – Later in the month I took Brandy to a concert.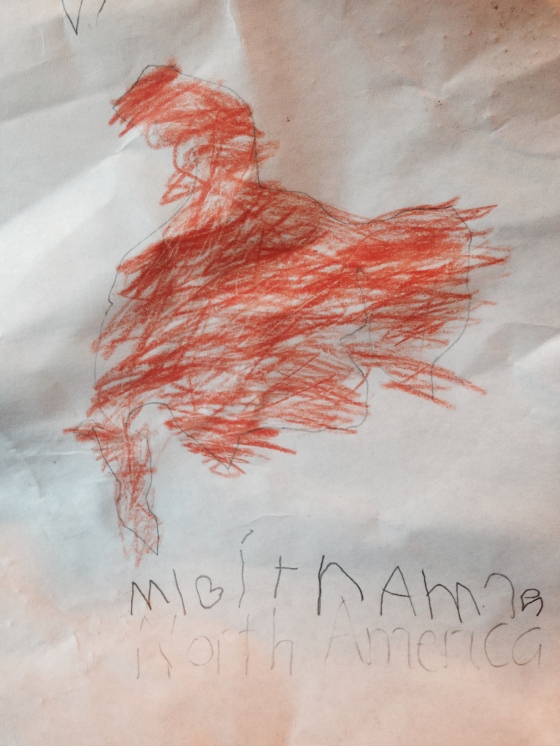 2014-08-24 18:24 UTC – At school Alex is starting to learn geography.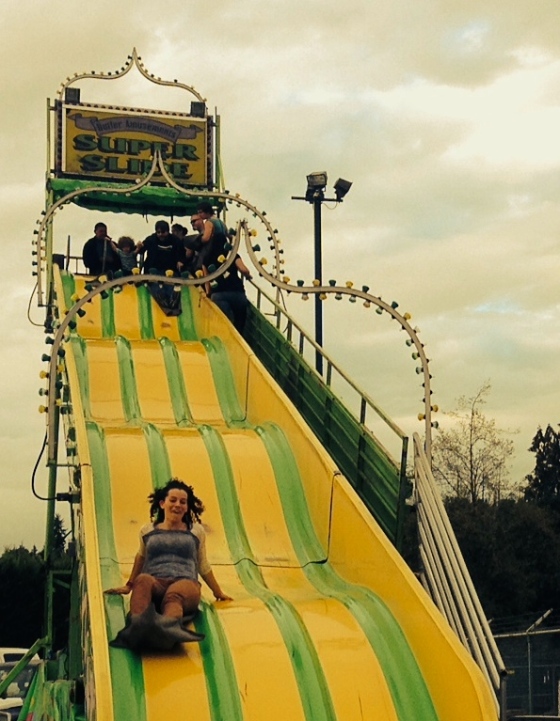 2014-08-30 01:44 UTC (photo by Brandy) – Then we went to a fair. We went on this slide. Amy went first while Alex and I waited at the top.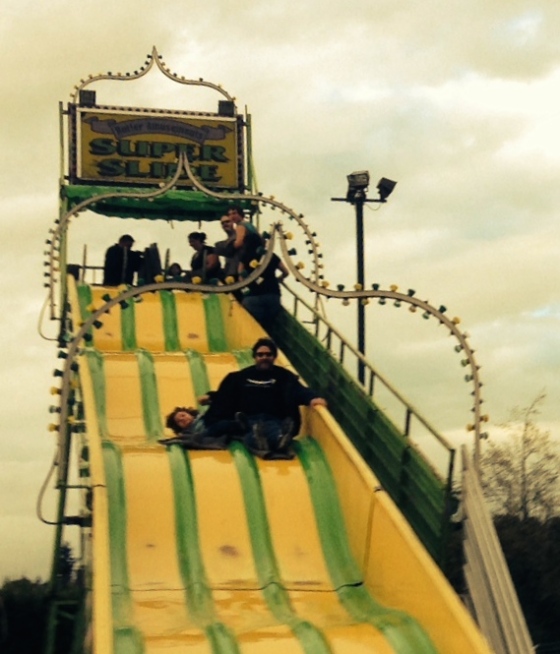 2014-08-30 01:44 UTC (photo by Brandy) – Then Alex changed his mind and didn't want to go. But it was too late. So I held his hand. I was not supposed to do that. Because I essentially ended up dragging him down. And since I was holding onto his hand, he spun onto his side. This was scary and unpleasant. There were tears. But he forgave me a few minutes later.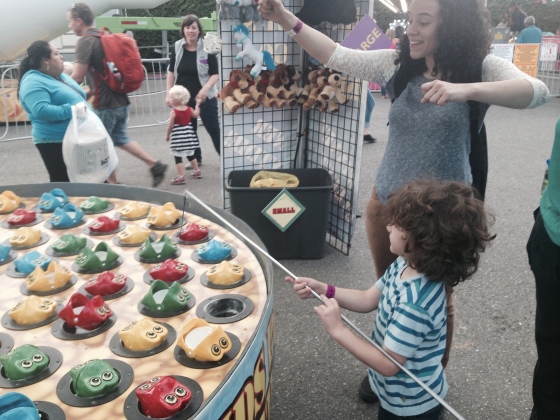 2014-08-30 02:01 UTC – Amy and Alex went fishing. Eventually Alex caught one of the fish and won a toy car.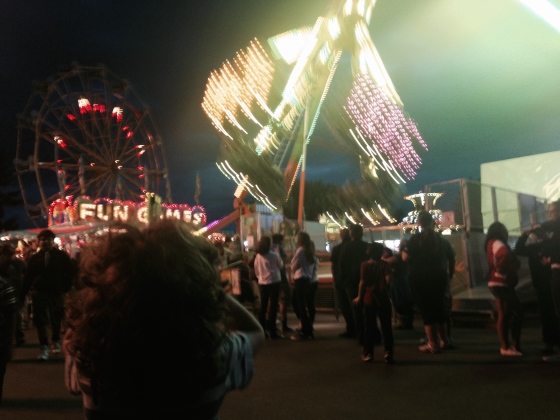 2014-08-30 03:14 UTC – After dark, there were lots of lit up spinning things to watch.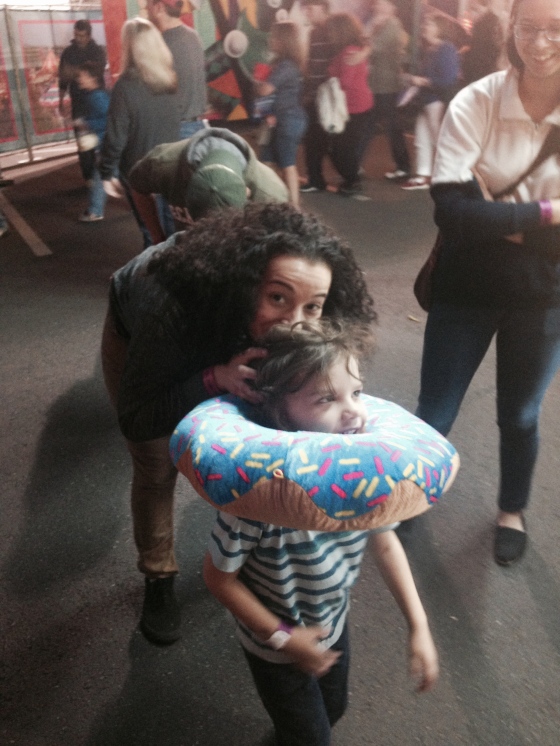 2014-08-30 03:26 UTC – Amy won a donut, but let Alex wear it.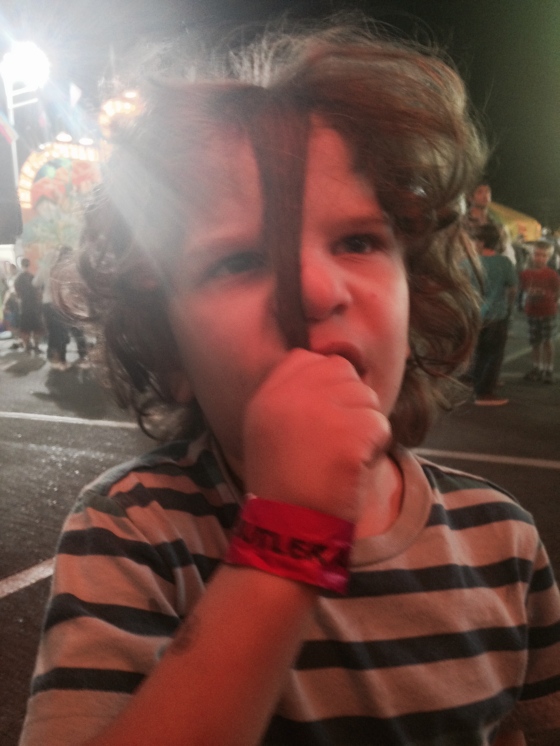 2014-08-30 03:53 UTC – Alex had said for months that he did not want a haircut until he could put his hair in his mouth. Now he can, but he has changed his mind. He still does not want a haircut.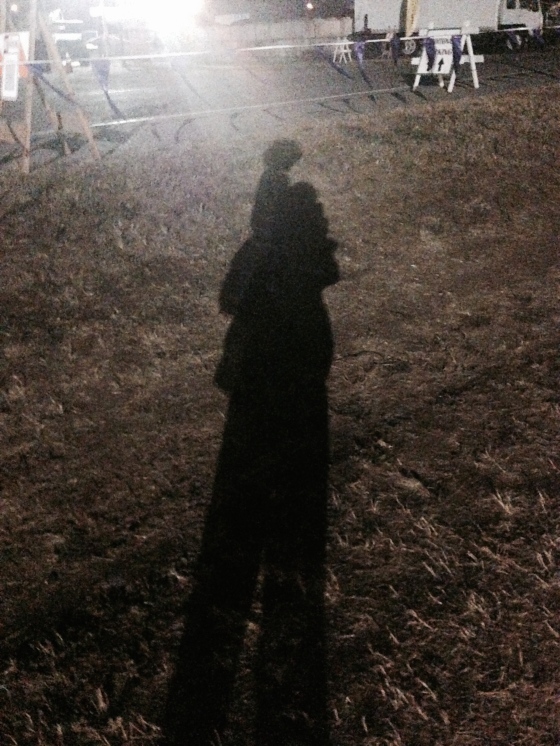 2014-08-30 04:50 UTC – At a certain point, Alex was done and just bolted to head back to the car on his own. He was headed the wrong way of course. I caught him and we walked back to the car together. Amy and Brandy joined us awhile later. :-)