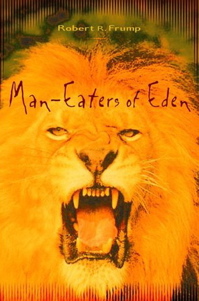 Monday I got an email from a major Internet retailer (with whom I have another relationship as well) letting me know:
As someone who has purchased books by Robert Frump, you might like to know that The Man-Eaters of Eden: Life and Death in Kruger National Park is now available . You can order your copy at a savings of 37% by following the link below.
Robert Frump is of course one of my ex-bosses from the place I worked before the place I worked before the place I work now.
You should all buy his book. I know I will.
His last book is also still available.