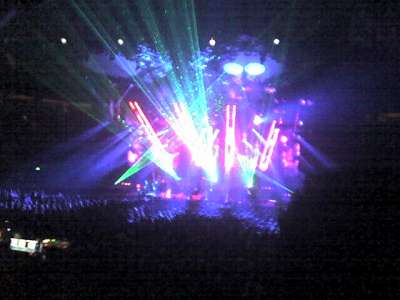 A little over two weeks ago we went to a Trans-Siberian Orchestra concert. It was a blast. I had a lot of fun. The first half got a little slow at times, but the second half just kept cranking. If you happen to be in the mood for a Rock / Classical / Christmas fusion combined with a kick ass light show, then you definately should check out a TSO concert. They put on a very good show. There are still shows left on their current tour including in New Jersey, Connecticut, and DC to name a few areas where I know I have blog readers.
Also, at the end the whole group sat outside at a table and stayed until everybody who wanted to meet them and get autographs and such had done so. It was late, and we were tired, but we waited in line and eventually Amy got to meet all of them and get a t-shirt and a program autographed by everybody. She was so excited.
It was a good night.