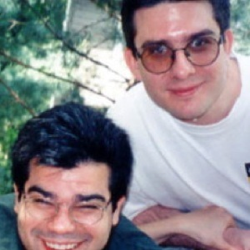 Sam and Ivan talk about:
Data Woes
Curmudgeonly Corrections
Pirates
Photo Copyright
Hidden Agenda
Executive Decisions
Dead Cat Bounce
Bernie's Pants

1-Click Subscribe in iTunes

View in iTunes

Podcast XML Feed
Note: For those using the "View in iTunes" link, it often takes iTunes quite a few hours to show a new episode after the episode is posted here. So if you are looking for the podcast very soon after I post this, use one of the other methods to find the new episode. For those who are subscribed, your Podcast software should pick up the new episode next time it checks for new episodes on its own, or you can always force a refresh. For those using the XML feed directly, the new episode is now there.