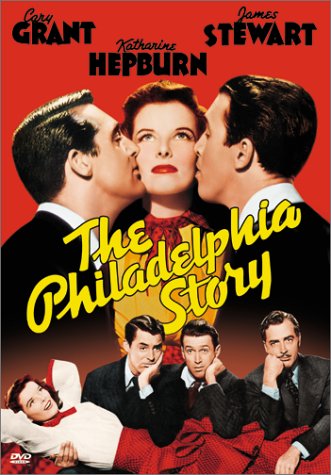 We've been pretty good the last few weeks at actually doing the family movie night every Friday. Two Friday's ago it was my movie again, and as I do every other one of my movies, it was time for working my way up the AFI 100 Years 100 Movies list and it was time for #51, The Philadelphia Story. With this movie I have now watched 50 of the 100 movies! Woo! I'm on my way!
Anyway, it is a funny little romantic comedy sort of thing. Amy was skeptical at first and did not want to watch it. It was old, it was black and white, and it was one of my picks. Harumpf!
Anyway, by the time it was over, she loved it. She keeps a little "Quotes File" on her iPhone, and she added several quotes from this movie. And she and Brandy both laughed a bunch.
Meanwhile, I thought it was OK. It was a fun little movie I guess, but I wasn't overly impressed, and if you ask me about it in a couple years, I probably will remember very little about it.
But in general people liked it, and the fact that Amy liked it made it a fun time.
So, good movie. Probably worth a rental once.