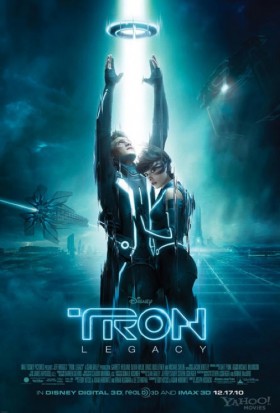 Released: 2010 Dec 17
Watched: 2011 Jan 23
Hey, I'm not quite two years behind!
Anyway, Amy and I went and saw Tron Legacy. A few months earlier, we had watched Tron on one of our Family Movie nights to prepare.
It looked cool. It continued the story from the first movie. It was a fun fluffy couple of hours.
And that's about all there is to say about it. Nothing spectacular. But worth it for an evening out with some popcorn.
Oh, and they did some neat stuff with de-aging Jeff Bridges. Not 100% convincing, but good enough.
It could have used some more Bruce Boxleitner though. I mean, he was in it, but he could have been in it more. Speaking of that, when are they bringing back Babylon 5? Or Scarecrow and Mrs King?
It seems it did well enough that they will be making a third Tron. I'm sure I'll watch that too.