Once again, click to embiggen (since folks liked that word).
View from inside house:

View from driveway: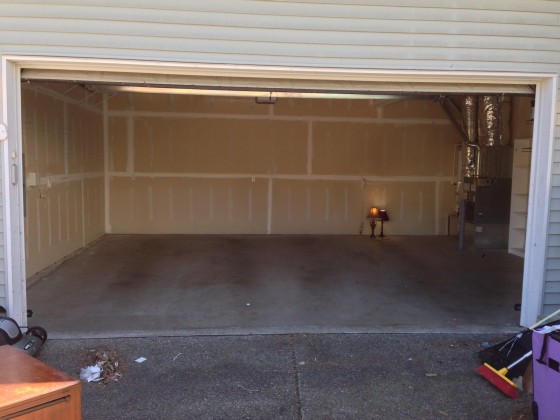 And, um, the driveway: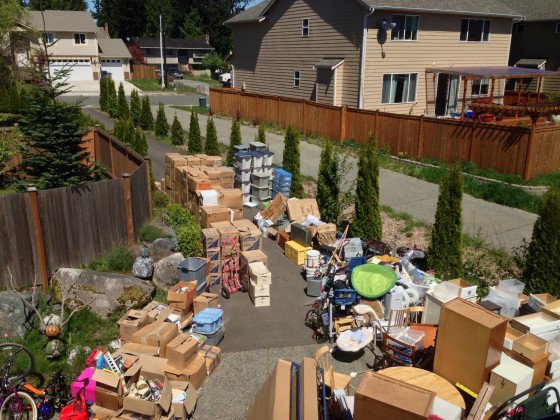 Now time to start putting everything back. Hopefully in a more compact (and accessible) fashion. Unfortunately, given that it took just short of 28 hours (including breaks for sleep, food, etc.) to empty the garage, I find it unlikely that it will all get back in the garage before the end of the weekend.
I may have to take some personal time from work on Monday to finish. Either that or just not worry about leaving some stuff in the driveway a few more days than I had planned. It isn't supposed to rain, so I GUESS that is a possibility. I really want to get this done though.