Click pictures to embiggen.
Starting state viewed from inside house:

Starting state viewed from driveway: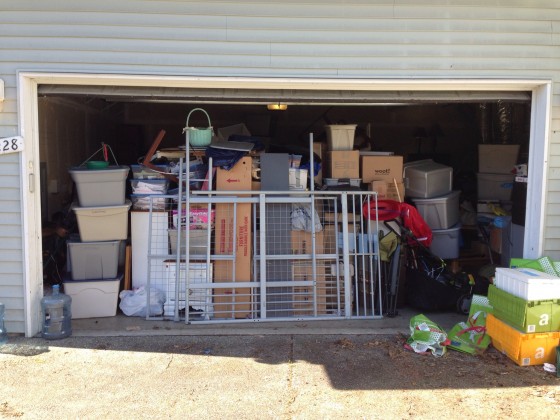 Plan: It is a nice sunny warm weekend. No rain forecast. Empty the ENTIRE garage, putting everything in the driveway. Then put it all back, just in a more compact and possibly (but maybe not) organized way. Based on exploring the voids currently in the garage, I expect to be able to free up 1/3 to 1/2 of the garage. We shall see!