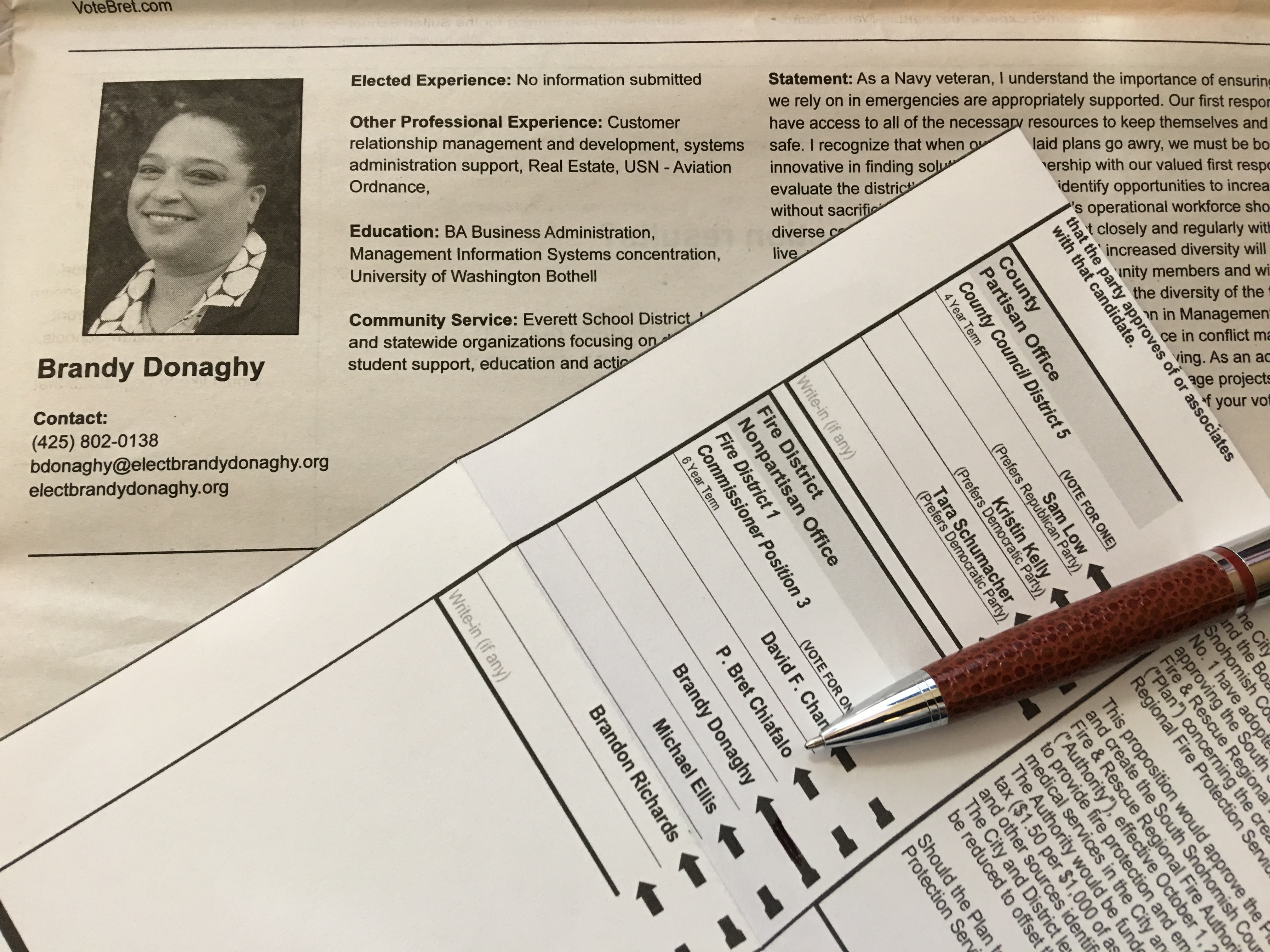 Just finished filling out my ballot. I got to vote for my wife!
We will be dropping all three ballots from our family off at our closest drop box very soon.
If any of you actually live in Snohomish County Fire District 1 (map below) and haven't voted yet, there is still time! Ballots need to be postmarked today, or in a drop box by 8 PM this evening. My wife and I thank you for your vote!