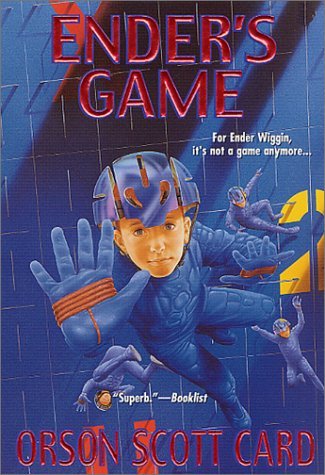 Author: Orson Scott Card
Started: 9 May 2009
Finished: 30 May 2009
324 p / 22 d
15 p/d
For Christmas Brandy gave me the most recent book from the Ender universe, but it had been a long time since I had read any of the series, and I hadn't read all of them, so I decided I needed to reread all of them before reading the new one. So here we go.
For the benefit of anybody who has NOT read Ender's Game before, I will attempt to be spoiler free, because Ender's Game is one of those books that has the most power the very first time you read it, if you read it cold with no prior knowledge. The quick summary is that it is about a young kid being trained to be a leader in a big war.
Even rereading it after having read it several times before, many parts of this book resonate with me. Some of the bits about Ender and his family. Some of the bits at the battle school. And then the last two chapters get me in the gut emotionally every time.
This is a classic. If you haven't read it, you should.