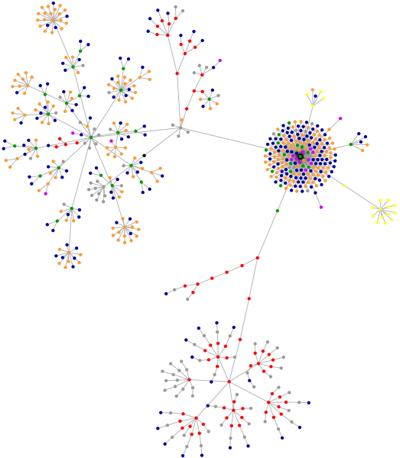 This is very cool. The above is a graph of the abulsme.com home page (right before I made this post) based on the internal structure of the html.
The tool to make these is here.
The full explanation is in the item linked below:
Websites as graphs
(Sala, Aharef)
HTML consists of so-called tags, like the A tag for links, IMG tag for images and so on. Since tags are nested in other tags, they are arranged in a hierarchical manner, and that hierarchy can be represented as a graph. I've written a little app that visualizes such a graph, and here are some screenshots of websites that I often look at.
(via Digg)