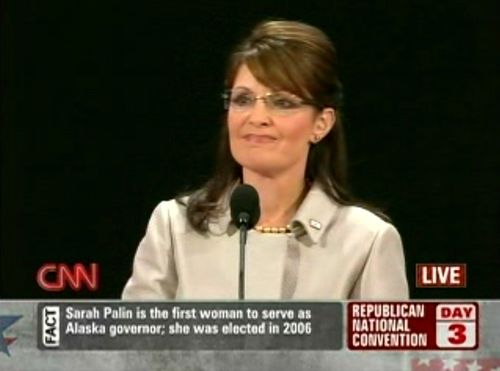 Palin is good. Damn good. The Democrats (and I) have made a mistake and have been underestimating her. She may be light on experience, but she's got fire and energy and is a good spokesperson for her causes. She speaks better than McCain does for sure.
I still need to see her in interviews and debates. But she gives a damn good speech.
There are many of her views that I can't stomach at all. But at the same time, during some of this she is making good points on things which I agree with. And she does it well. And makes you take her seriously.
If the Republicans lose this election, I fully expect that unless in the mean time she screws something major up, she has the potential to become a major player on the Republican side of the fence. If they lose this round, I would not be surprised in the slightest to see her make a run in the Republican primaries in 2012. And maybe even be their candidate.
In any case, she is knocking this out of the park.