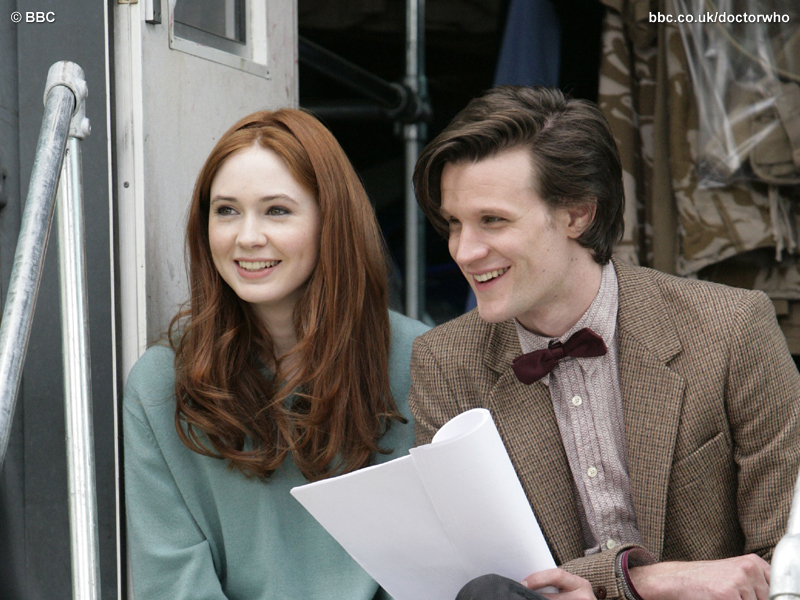 First Photo of Next Doctor's Costume
(Doctor Who Official News Site, 20 Jul 2009)
His new costume comprises black boots, dark trousers, a smart shirt and bow tie with a light brown jacket completing the ensemble. It says adventure. It says laid back cool. It says Time Lord chic and we're loving it!
Uh huh.