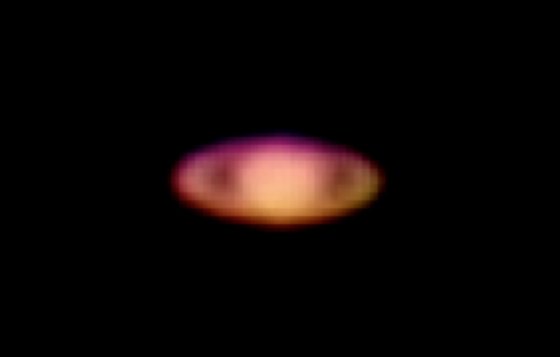 Follow up to Jupiter from January. I stacked 7 pictures out of 25 I took from 6:24 to 6:31 UTC today. (I rejected the rest before stacking for being too blurry.) 1/60 shutter, f/6.5, ISO 1600.
I think I might be able to do a little better with some effort. This was just my first attempt. Maybe I'll try again the next time there is a clear night and Saturn is out.
Of course, probably can't do THAT much better with just the equipment I have. This is just from a camera, no telescope involved.
But hey, RINGS!