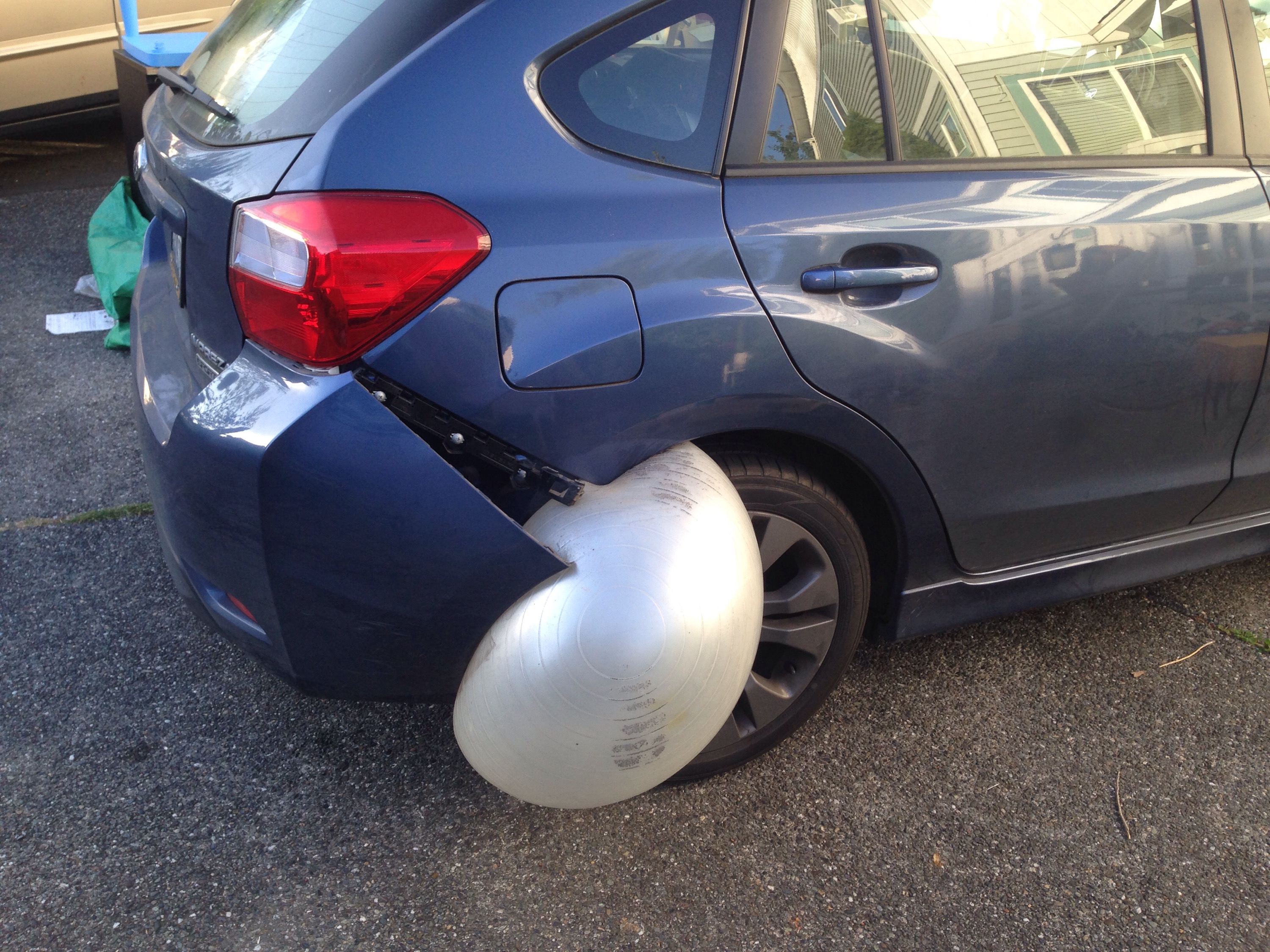 Alex likes to play with this exercise ball in the driveway.
I saw it behind my car.
I kicked it out of the way.
I got in my car. The ball rolled back. I did not see this.
I backed up. Squashing noise.
I rolled forward. Crunching noise.
The car had tried to eat the ball.
The car failed.
I pulled the ball out. It will be fine. Barely a scratch.
My car on the other hand is not happy.
Sigh!