Although I've missed a few, most years lately I've tried to do a timelapse of the trick-or-treat hours at my house. Here is this year's. I think it came out pretty well this time!
Some facts:
The first trick treaters arrived at 1:01 UTC (6:01 PM Pacific)
The peak 20 minute period was 1:40 UTC to 2:00 UTC (6:40 PM to 7:00 PM Pacific).
The last visitors came at 3:10 UTC (8:10 PM Pacific).
Total for the night was 143 people, including both kids and parents.
And here is the histogram of when people came based on analysis of the timelapse: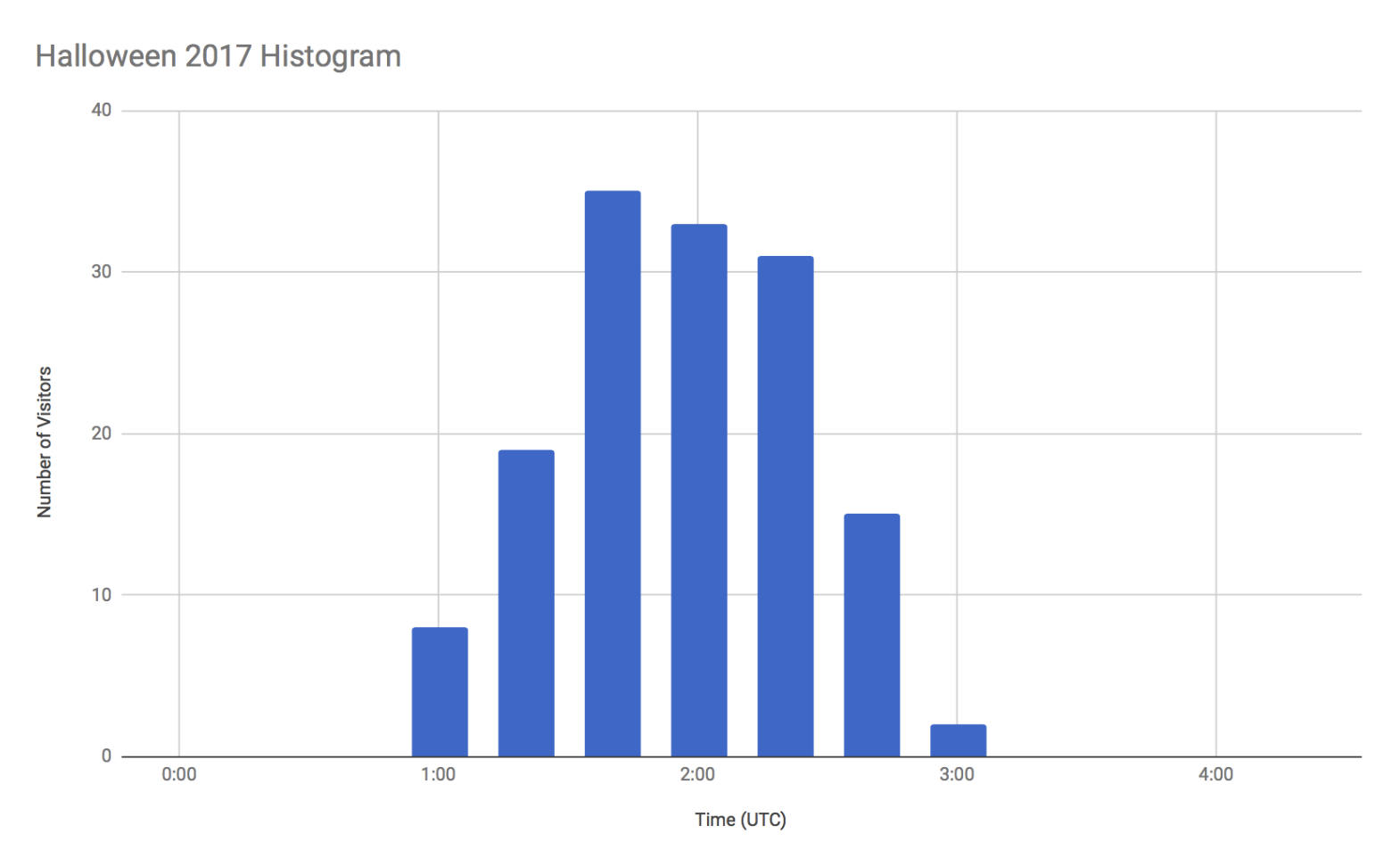 You can of course also see my family getting ready, going out ourselves, and cleaning up afterwards. Oh, and the 21 additional hours of November 1st (UTC) after all that was over.
And of course, all this is possible because finally, about a year since it stopped being fully functional and I didn't have time to fix it because I was swamped with electiongraphs.com, the AbulCam is back and better than ever. I upgraded both the hardware and software behind it in the last few weeks to be ready for Halloween. So enjoy and check by any time. It will probably usually be mounted in my home office, but at the moment it is still pointed at our driveway. Over time I may move it to other interesting places depending on what I feel like. :-)