Stats for this year:
The first trick or treaters showed up at 00:50 UTC (5:50 PM Pacific). That is 3 minutes later than last year.
The peak 20 minute period was 01:20 to 01:40 UTC (6:20 to 6:40 PM Pacific) with 29 people. Last year the peak was a full 40 minutes later in the evening, with 41 people.
The last trick or treater left at 03:35 UTC (7:35 PM Pacific). This was a full hour and two minutes earlier than the last trick or treater last year! (But it was later than two years ago.)
We had a total of 125 visitors, down from 143 in each of the two previous years. No idea why the numbers were down so much. We had better weather this year!
I, of course, produced a histogram of the visits: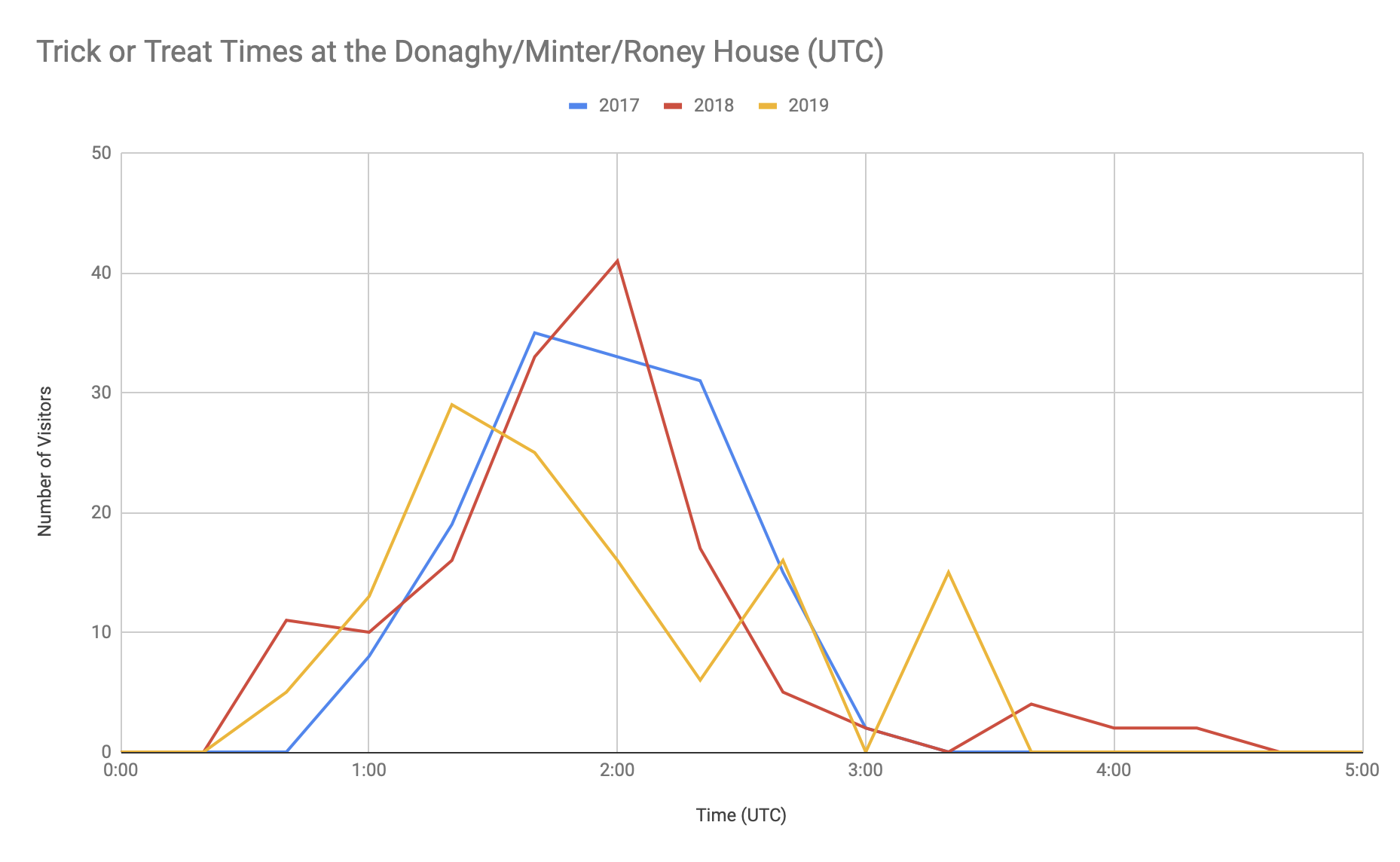 Besides the earlier and lower peak time, you can see a couple of prominent. secondary peaks later in the evening. It is interesting just how different the distributions have been in the three years I have done this.
Now, as an extra bonus, the timelapse that includes us setting up the decorations, which for once this year we did enough ahead of time that it was on the previous day's timelapse.
Oh… and Alex's tour of the decorations!