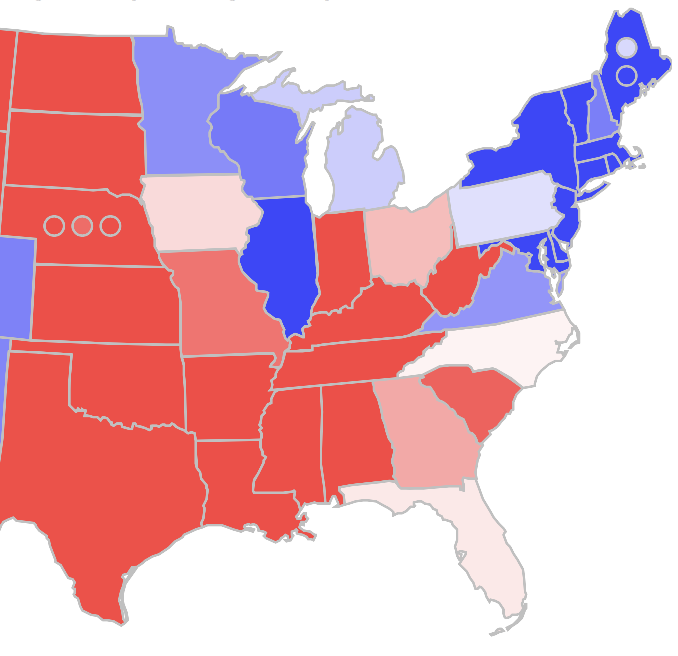 Just a quick note for those of you who have followed my Election Graphs analysis in 2016 (or even 2012 or 2008) and are interested in following that again as I ramp up for 2020.
In each of the previous cycles, I've posted my analysis updates on my personal blog which in turn has automatically posted on my personal Facebook page and my personal Twitter and such. For those of you NOT interested in the Election stuff, this was probably most annoying. It was also odd that those posts were on a different site than the actual charts and graphs and such.
So for 2020, I'm putting all of those sorts of analysis posts on Election Graphs proper, and NOT on the personal pages. Well, I may still highlight something every once in awhile, but most of it won't be there.
So if you are interested in my election stuff and want to follow it, but only follow my personal accounts, you might want to make sure you are following the Election stuff directly. Here is where you will be able to find it:
I just posted the first thing on the new blog a few minutes ago. There will be more over the next few months as I ramp things up. My goal is to officially launch the 2020 analysis very soon after the 2018 midterm elections are over. I've got a lot to do between now and then. I'll post updates over at Election Graphs.
See you there!
PS: For those of you annoyed by the weekly Curmudgeon's Corner posts, I'll be moving them off to a separate space at some point too. I have the plans for that all mapped out in my head… but there is more time pressure on the Election stuff, so I'm doing that first. :-)