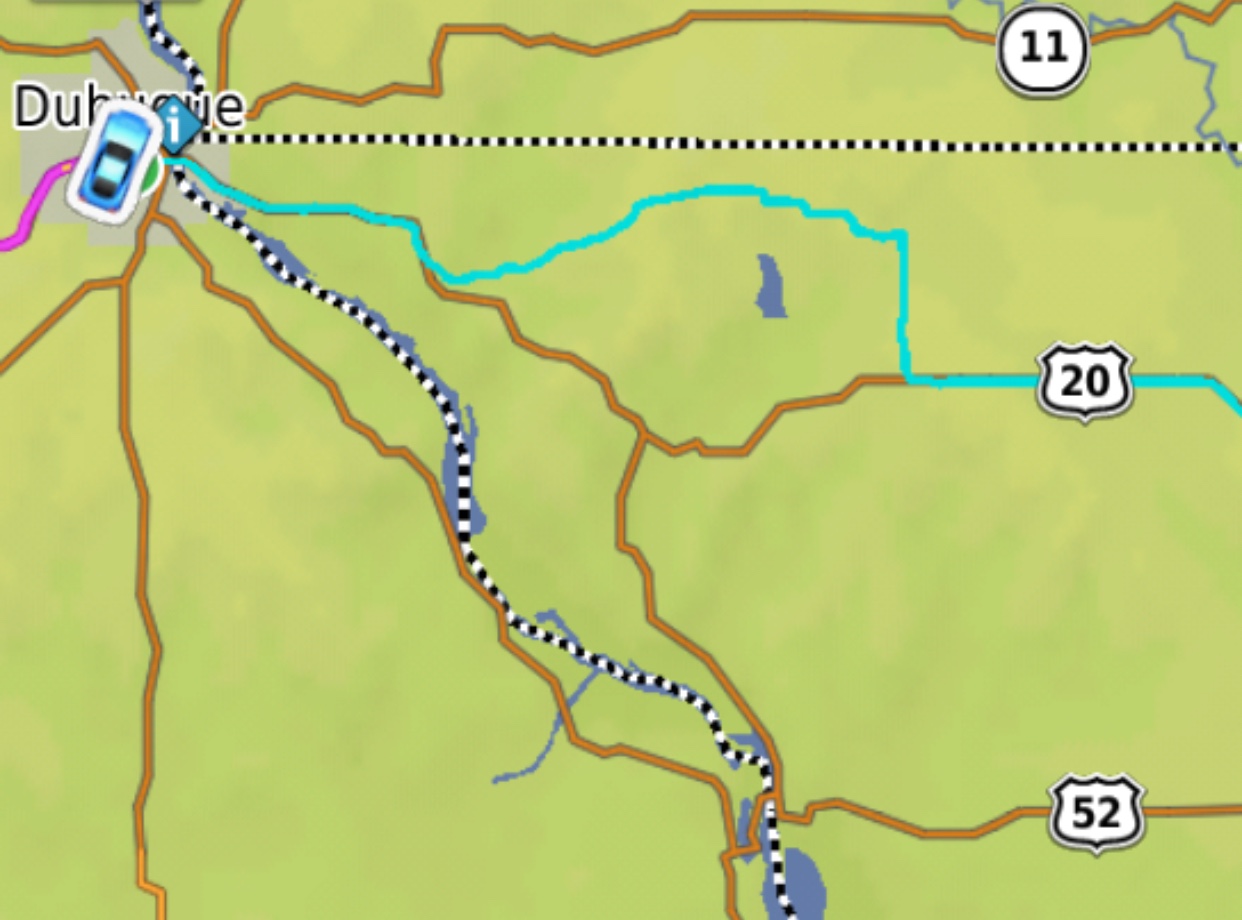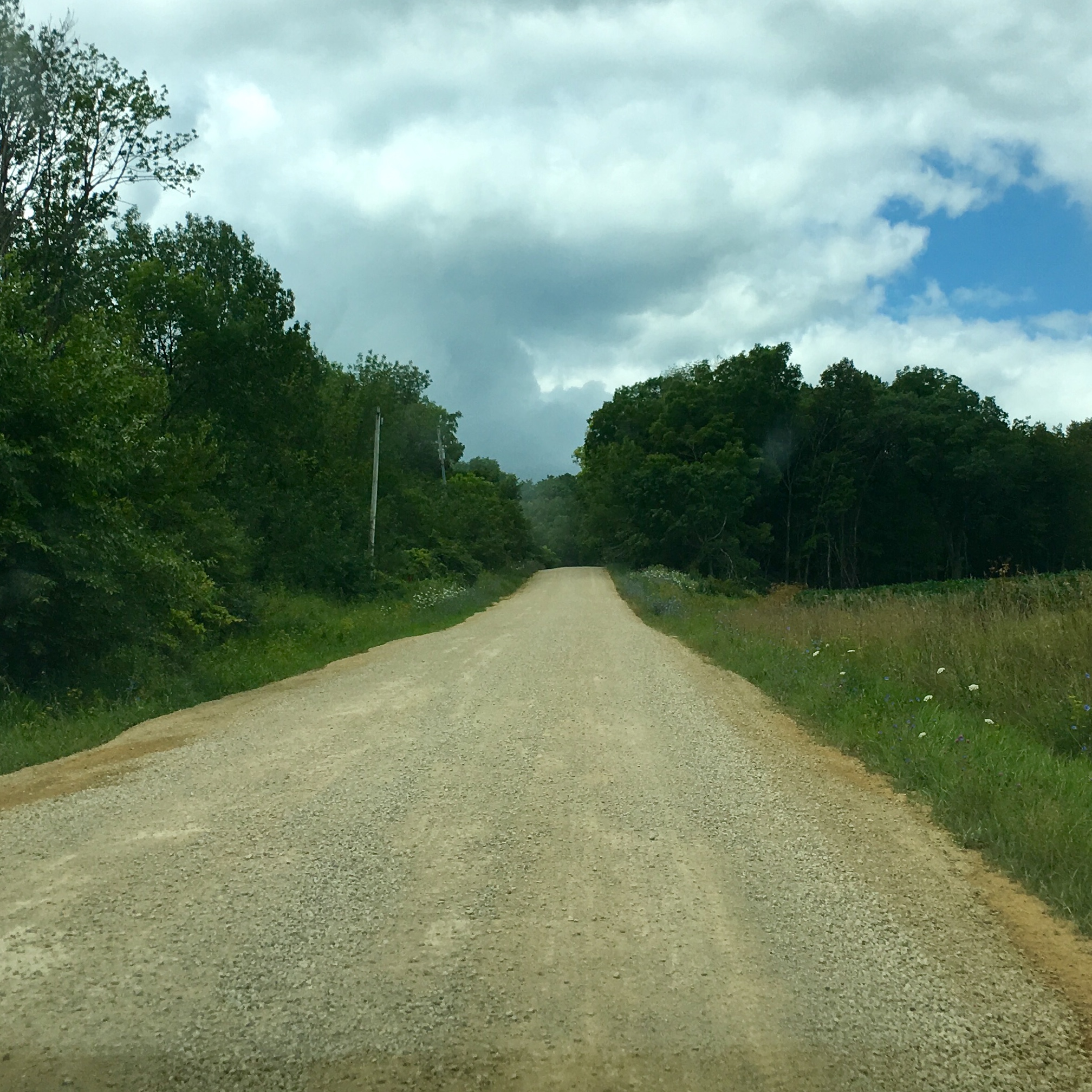 Alex didn't want to go to Crystal Lake Cave, and he didn't want to go see the world's largest popcorn ball, so that left the "fun thing of the day" an earlier detour we took when US-20 was closed for a stretch, then the next turn the GPS told us to take was closed too, and later a third road was closed too. So we spent an hour or so (at least) on back roads in rural northwestern Illinois. A good portion of those roads were dirt roads!
Alex verdict: Whatever I was doing there?
Brandy verdict: It was funny and a little scary.
Sam verdict: I love dirt roads. YEE HAW!!