1076 pictures for the month. First pass narrowed to 70. These are the 30 that best represent September.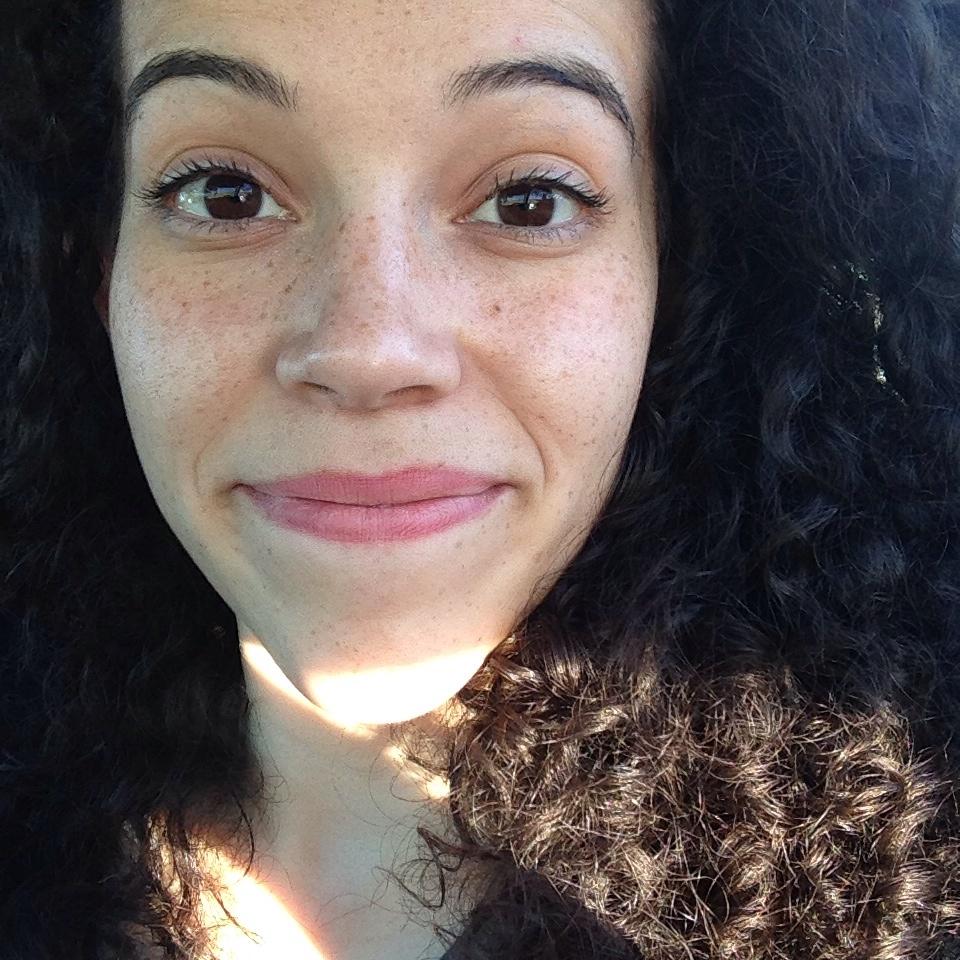 2014-09-01 06:39 UTC (Picture by Amy) – An Amy Selfie to start the month. (Yeah, yeah, I already used this one on her birthday post.)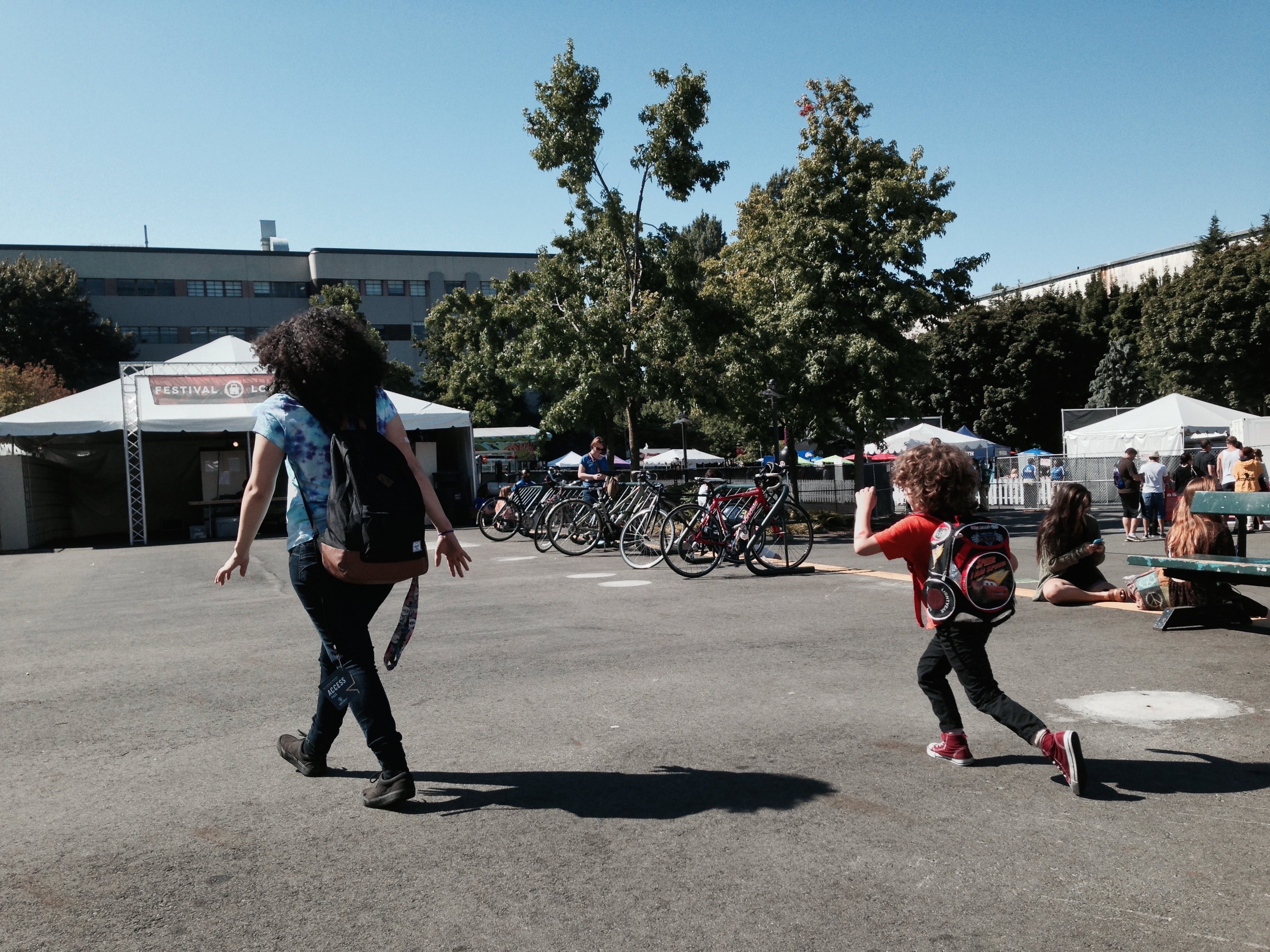 2014-09-01 21:44 UTC – Alex chases after Amy at Bumbershoot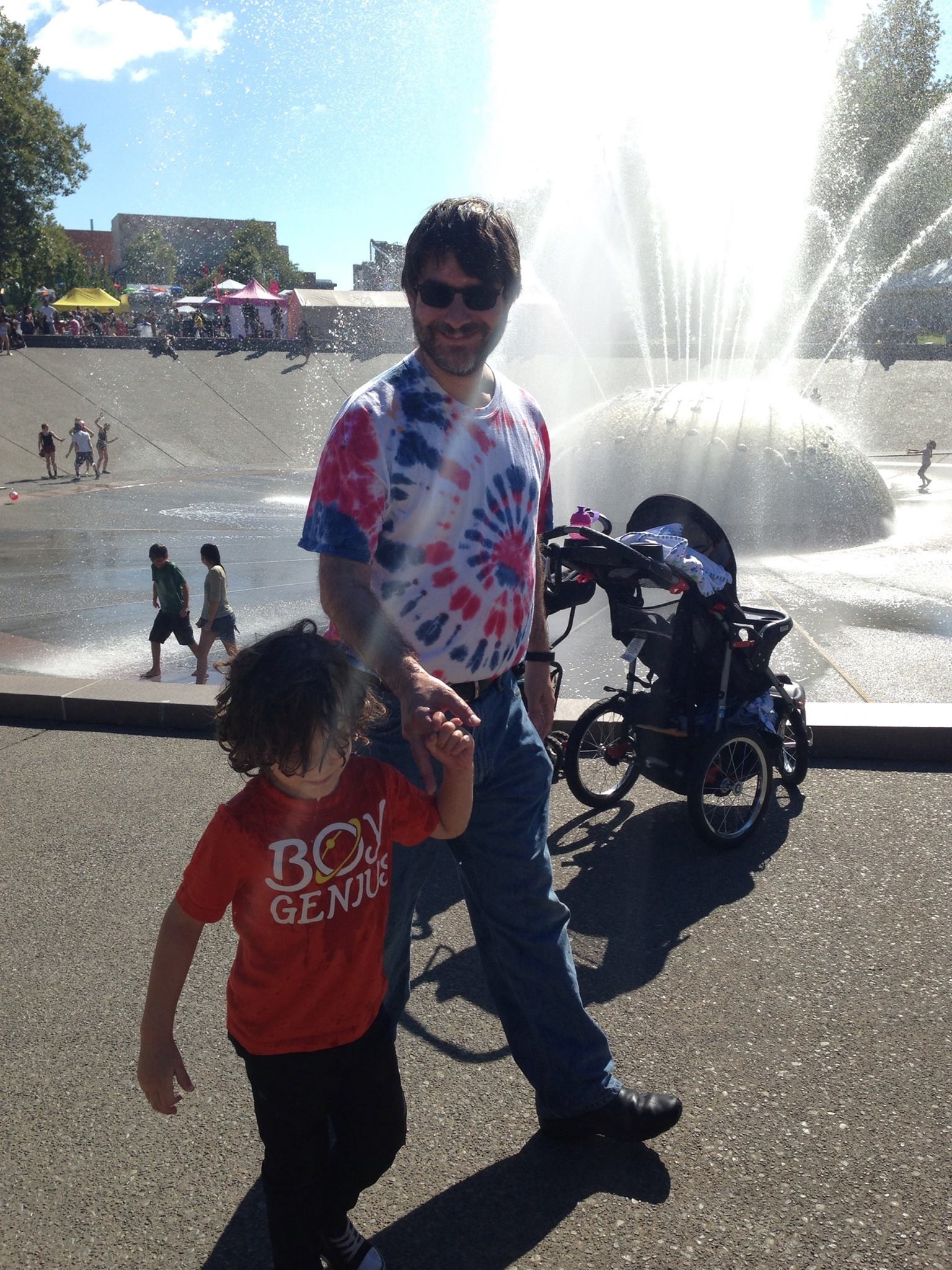 2014-09-02 02:19 UTC – Alex and me joining the family after a quick romp through the fountain at Bumbershoot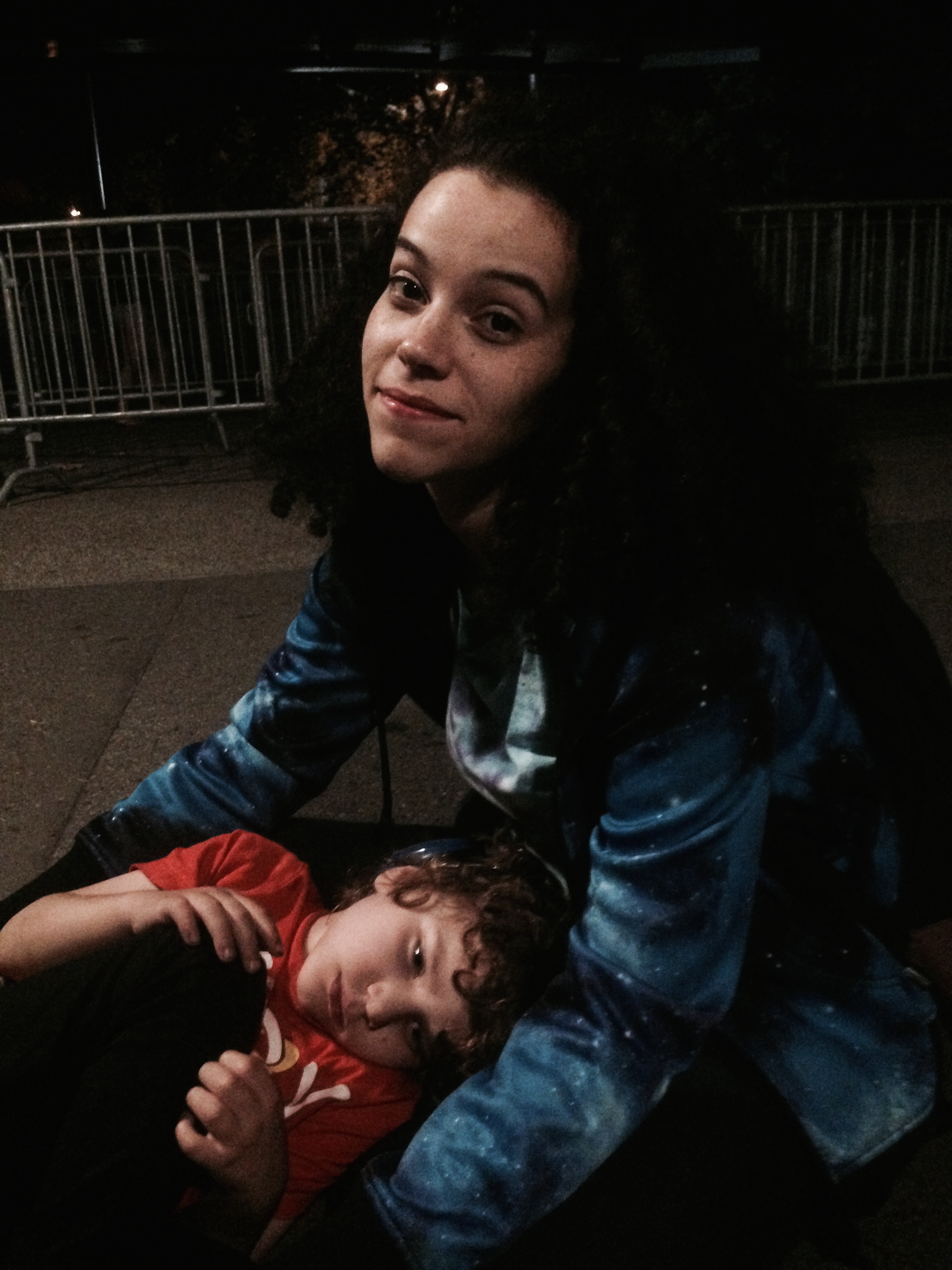 2014-09-02 04:36 UTC – Amy comforts Alex after he tripped and took a bad spill while running after her to get into the EDM venue at Bumbershoot. After this he was done for the night.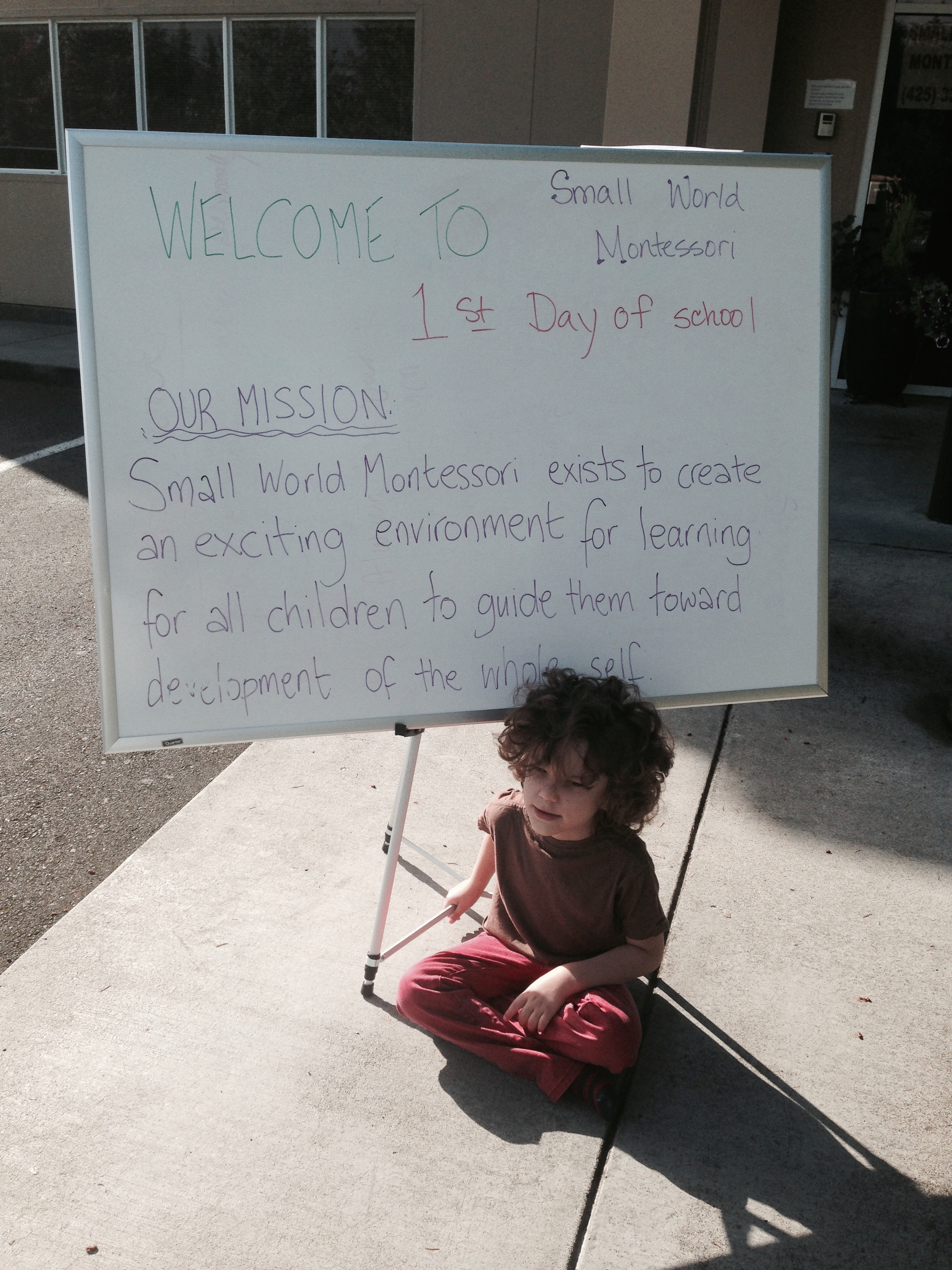 2014-09-03 16:58 UTC – First day of school for Alex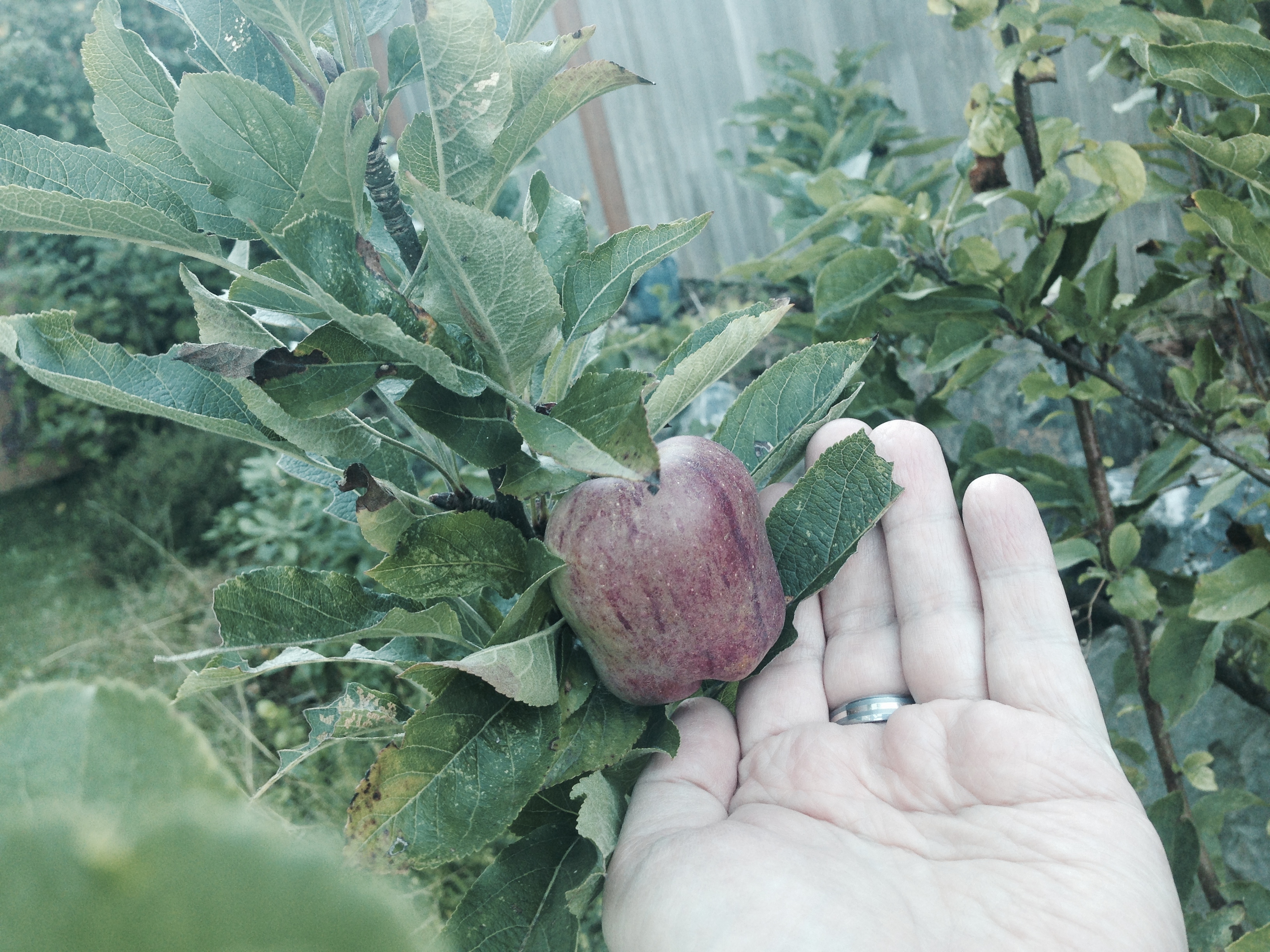 2014-09-05 01:19 UTC – We didn't even know we had an apple tree, but one day we noticed this hanging off a tree in our front yard. We think it is the tree's very first apple. Awww…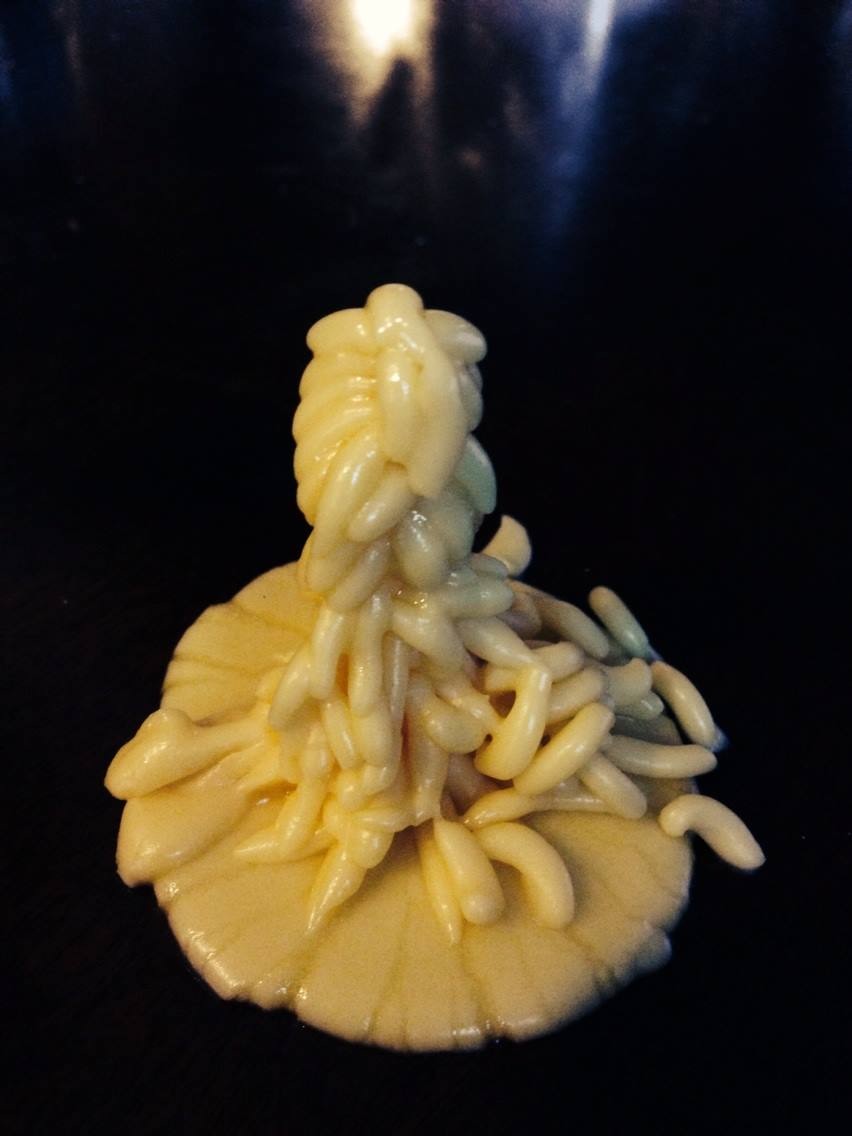 2014-09-07 19:44 UTC – Brandy accidentally made a sculpture out of frosting.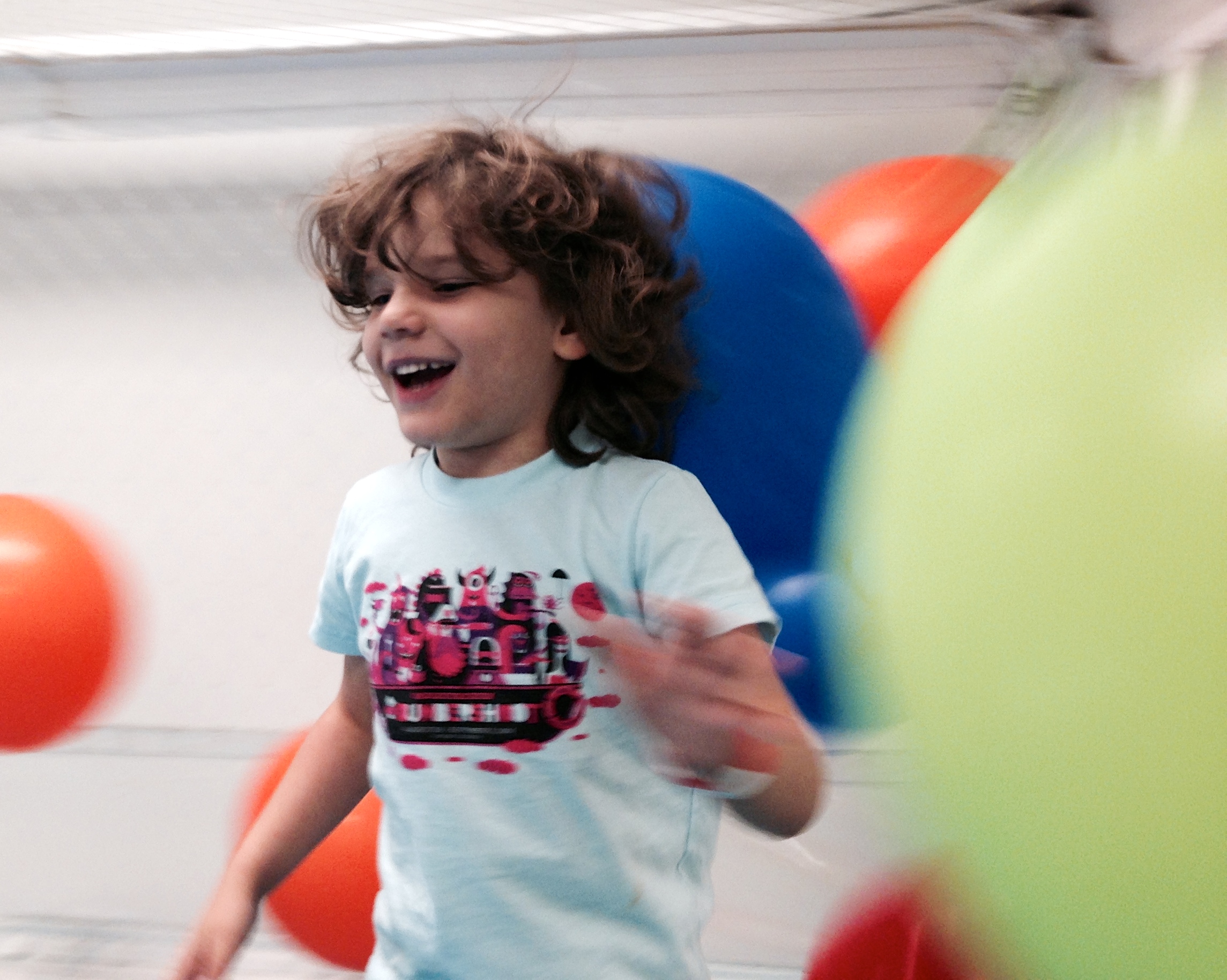 2014-09-11 21:53 UTC – Alex plays in a balloon room at a local mall. (Posted before as part of Alex through the Years.)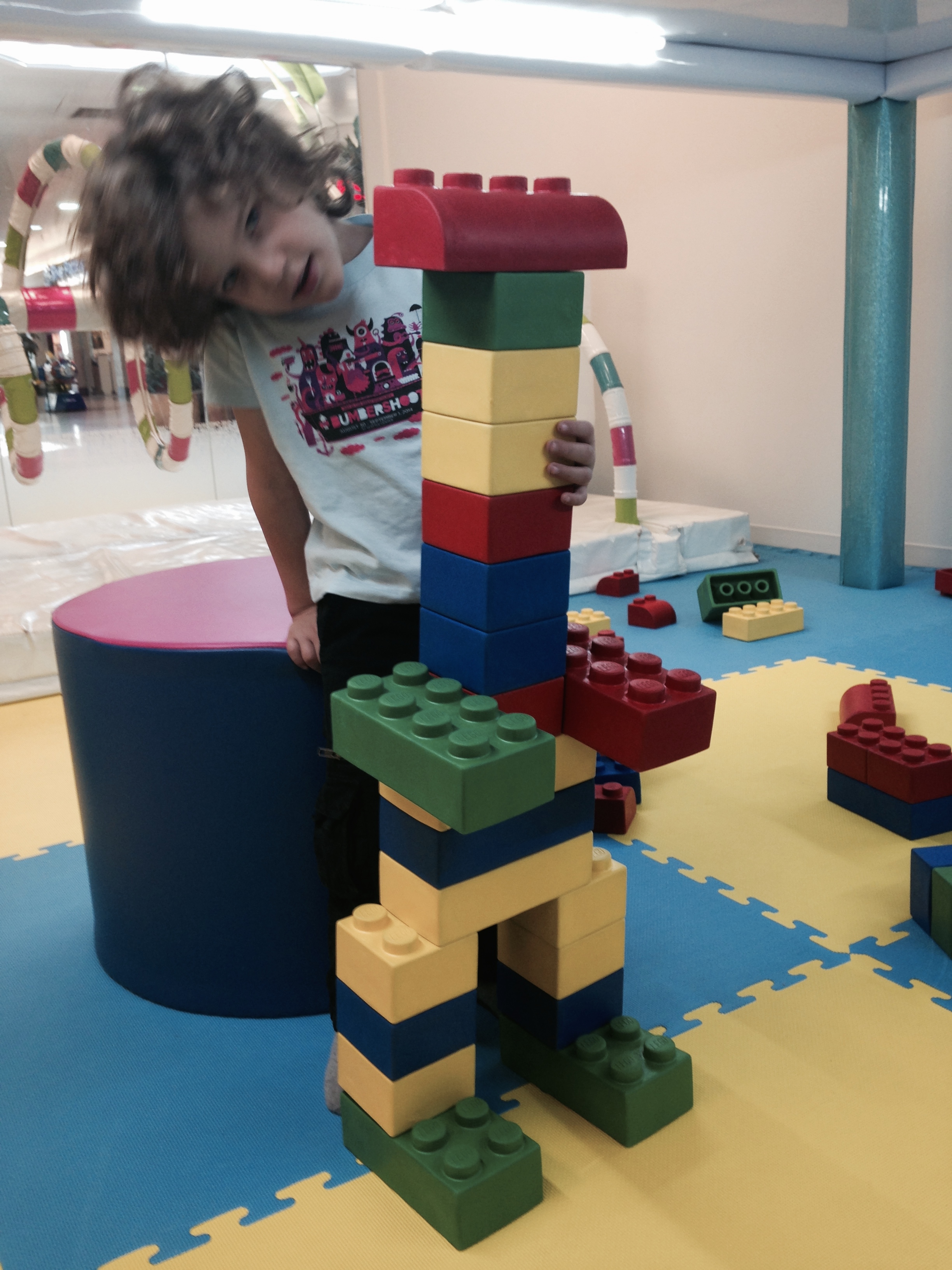 2014-09-11 22:13 UTC – Alex and I built a robot! He knocked it over seconds later of course.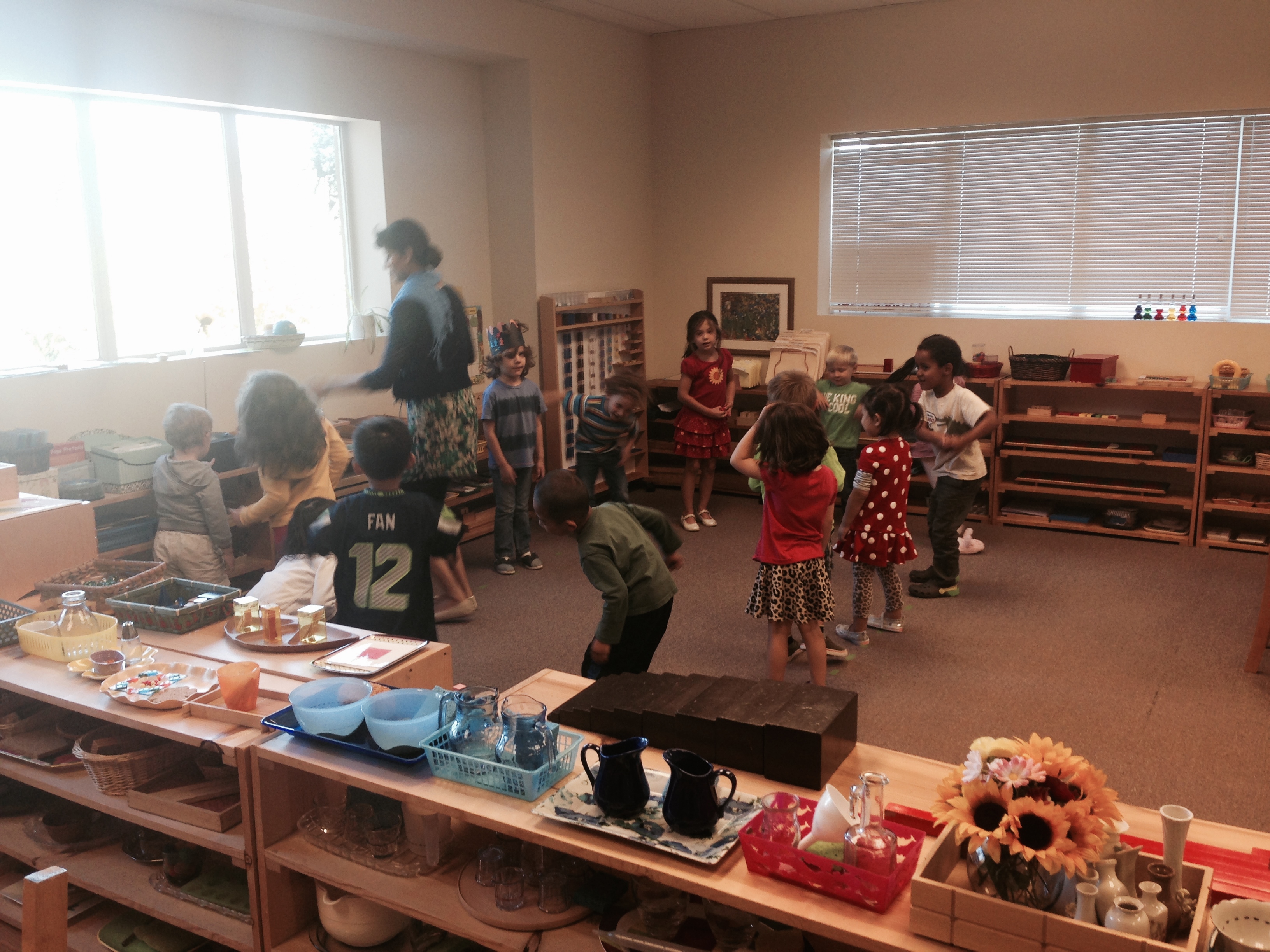 2014-09-12 20:28 UTC – Alex's class at school prepares for his birthday ceremony, where the birthday kid circles a candle representing the sun once for each year of their lives, while the parents show pictures of them from each year and say something brief about what the kid was like each year. Brandy and I were participating, so no pictures of the actual event.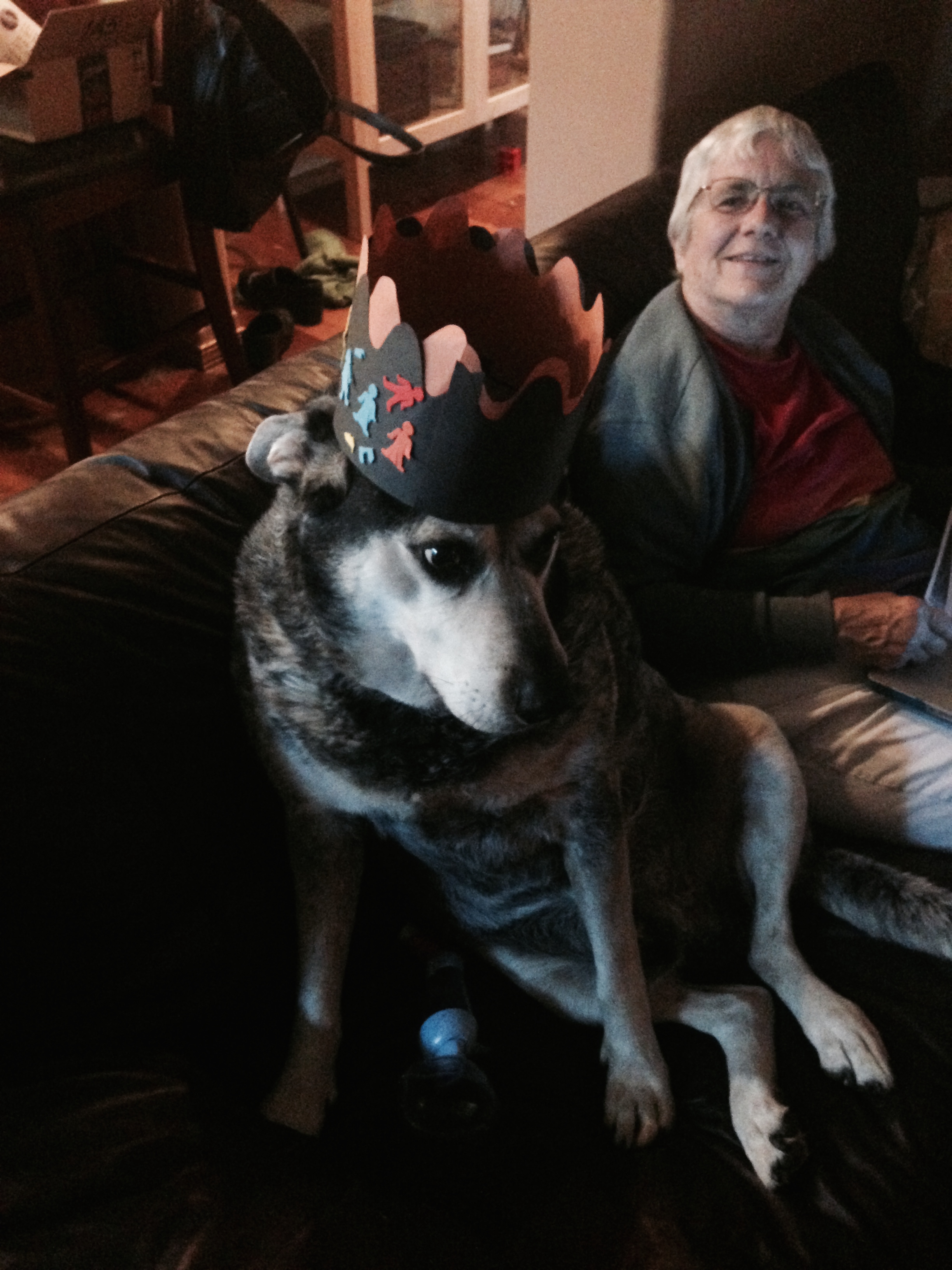 2014-09-12 22:21 UTC – Once we were home, it was time for our own birthday celebrations, and Roscoe got to wear the birthday hat from school.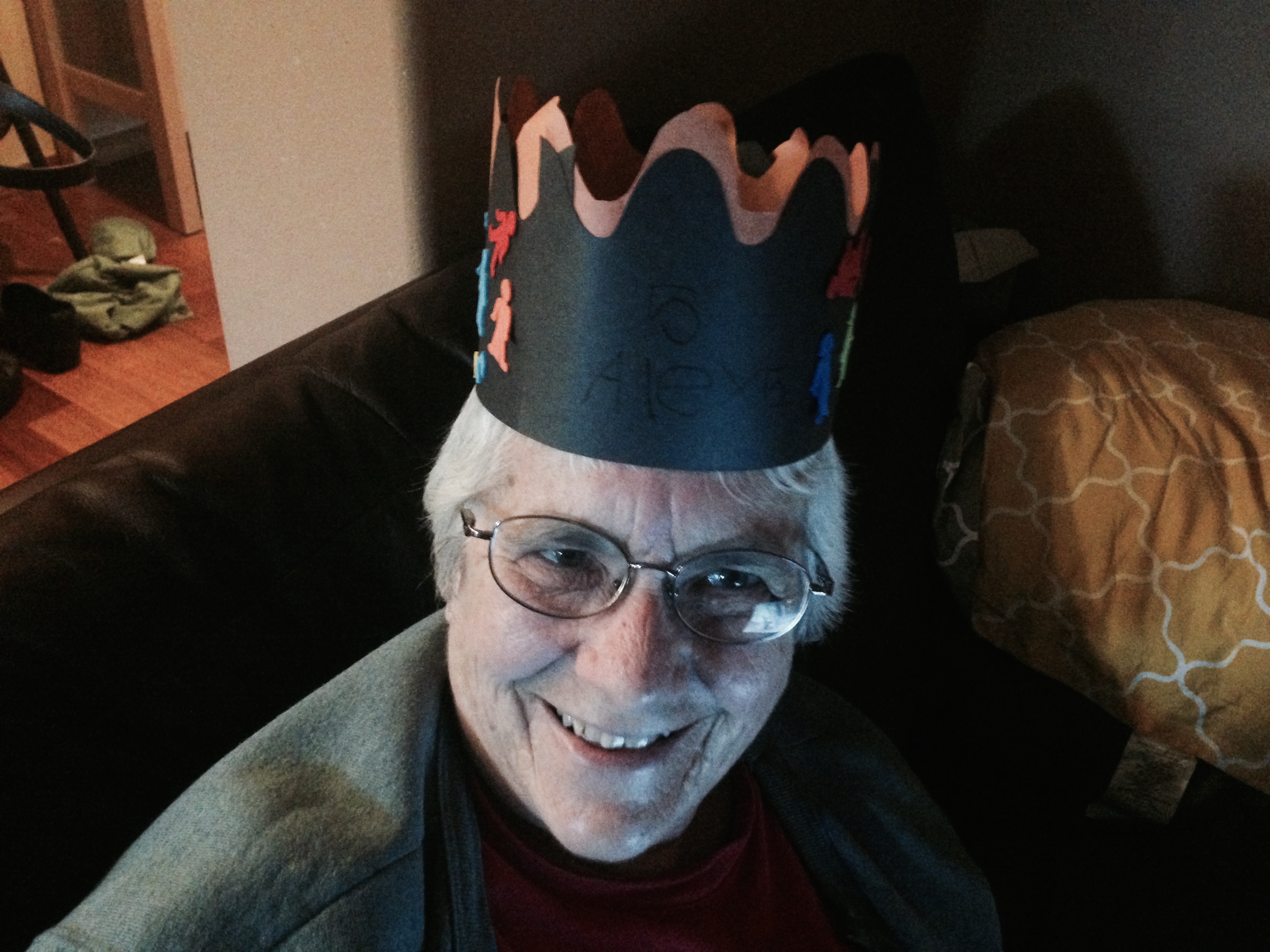 2014-09-12 22:22 UTC – Grandma Ruth got to wear the hat too.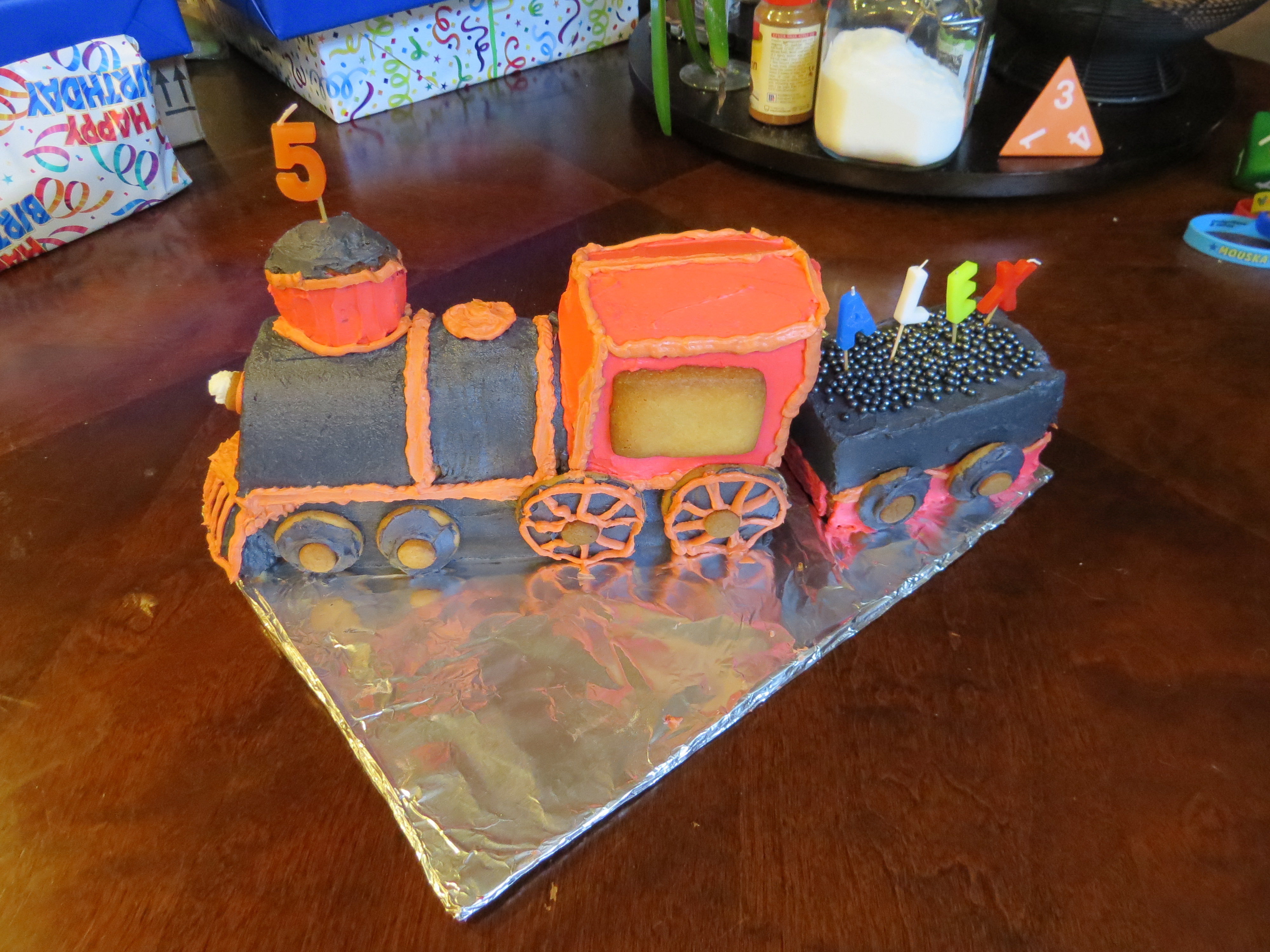 2014-09-12 22:48 UTC – Brandy made a train cake for Alex.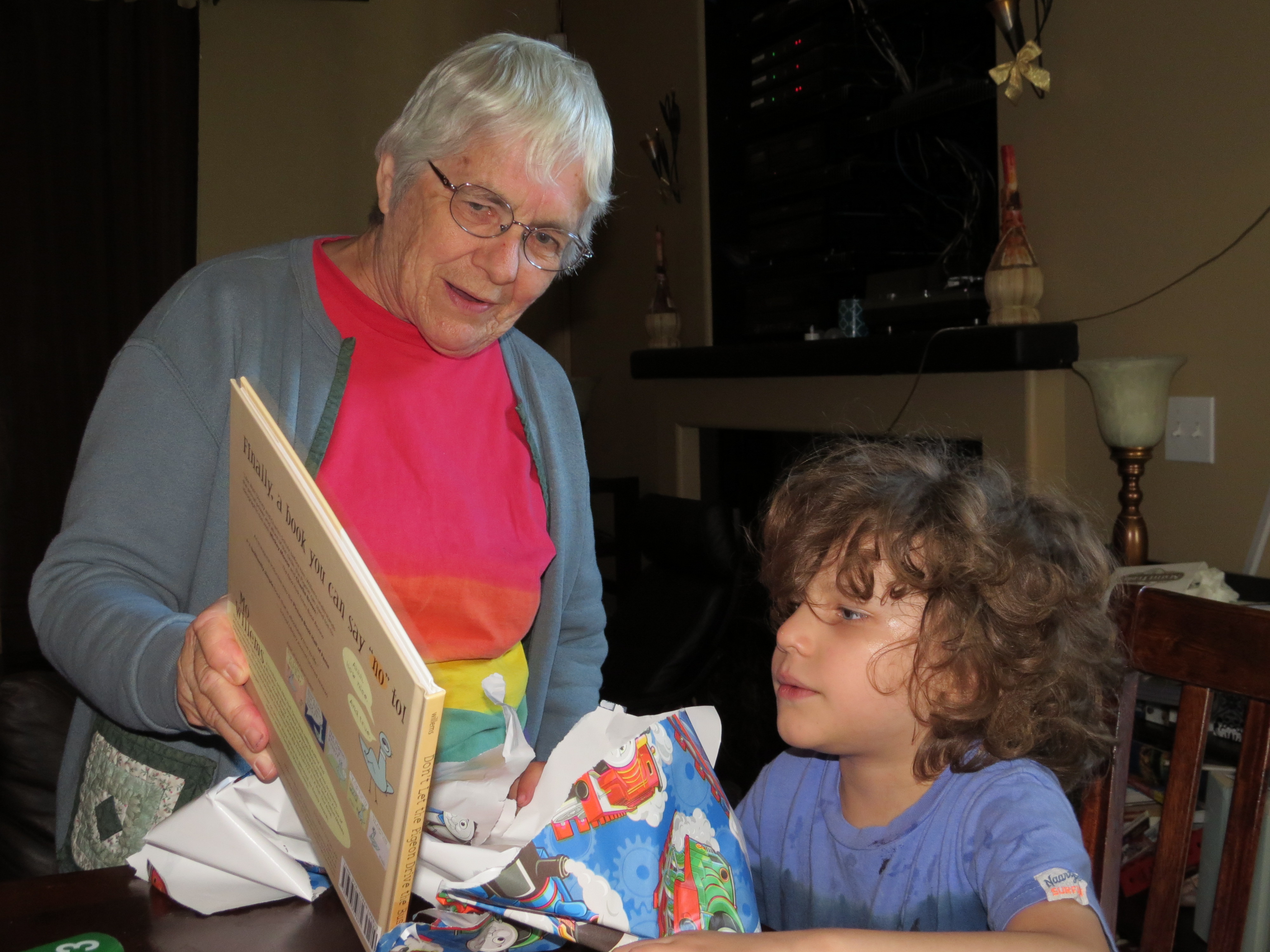 2014-09-12 23:11 UTC – Alex with a present from Grandma Ruth.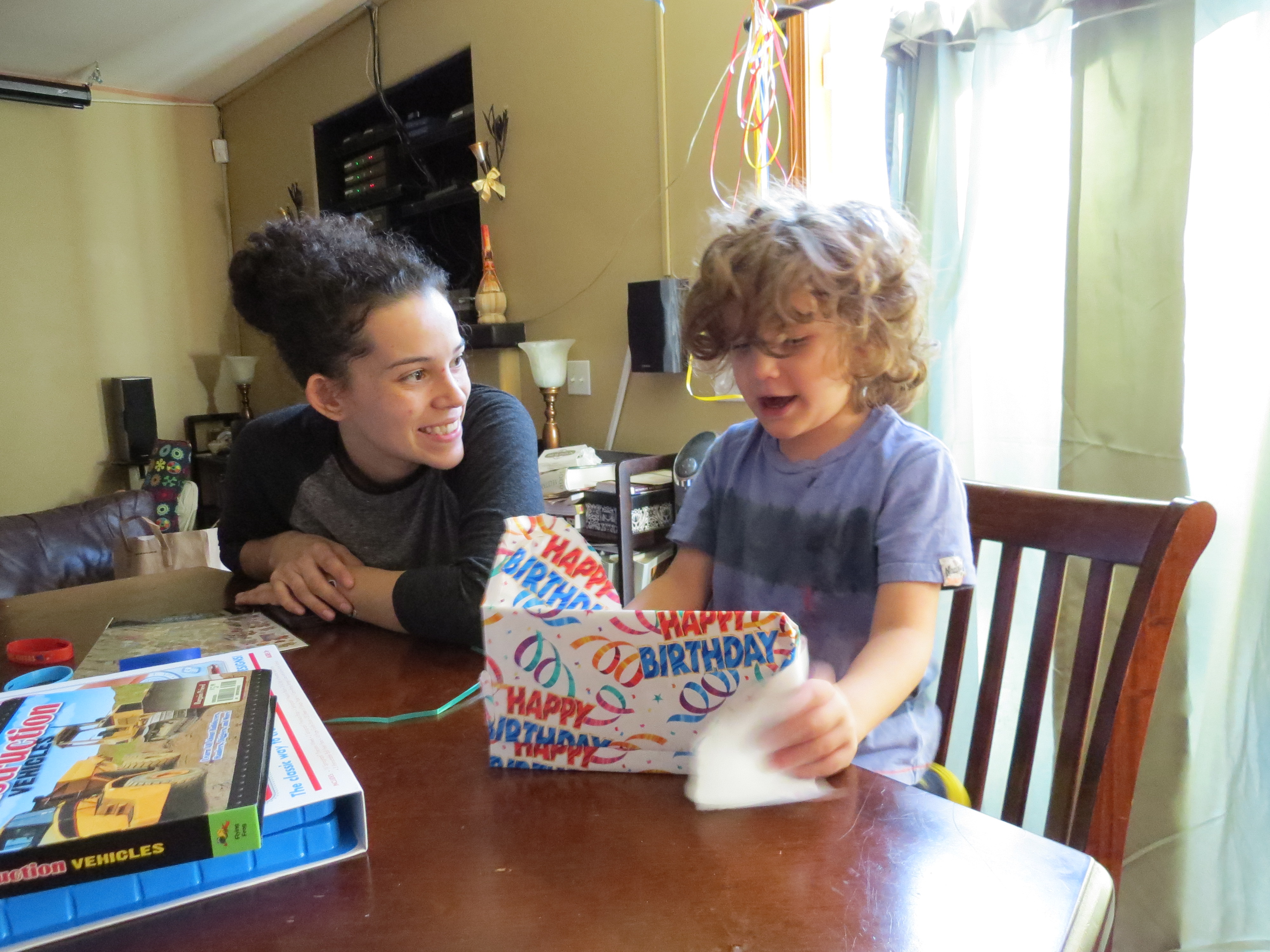 2014-09-12 23:14 UTC – Alex opening a present from Amy.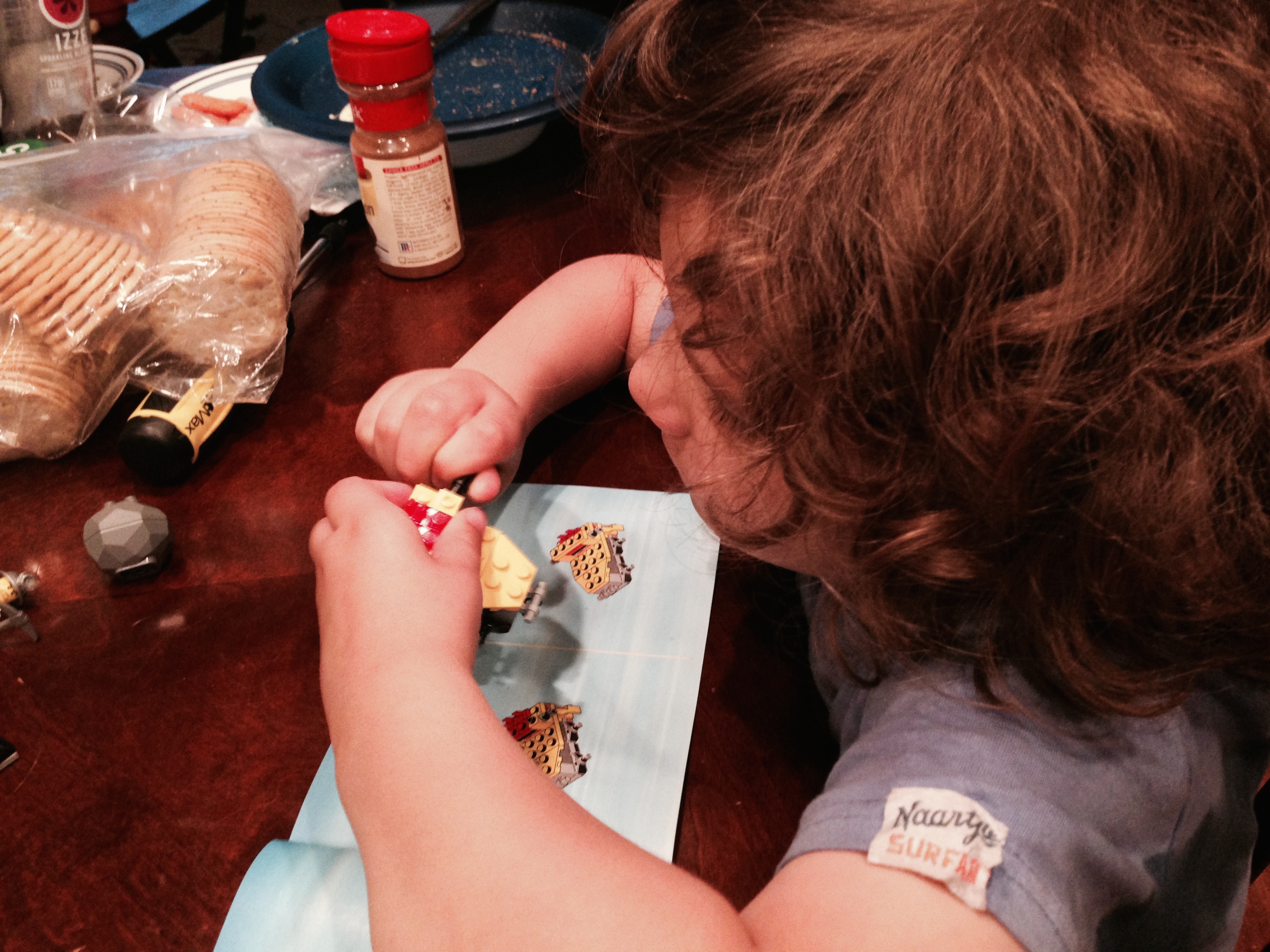 2014-09-14 05:27 UTC – One of Alex's presents was a lego set from Papa Bill and Grandma Cathy. Alex has been getting more into Lego lately. Here he diligently follows the instructions to assemble this set.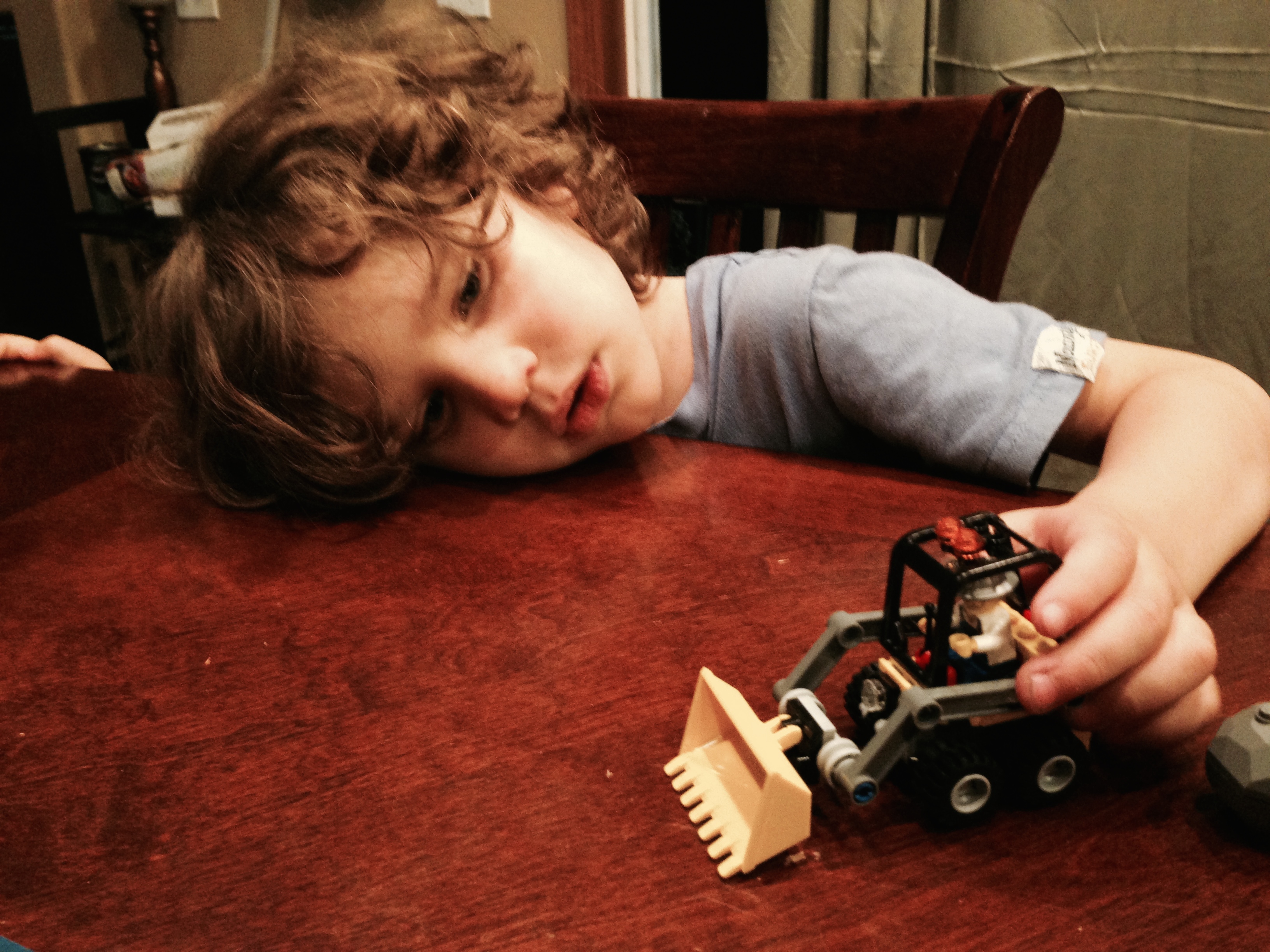 2014-09-14 05:45 UTC – And here is the final product. Alex assembled it almost entirely himself, following the instructions in the booklet. He only asked for help on one or two of the many steps in the process. In the following days, he did several other lego sets too.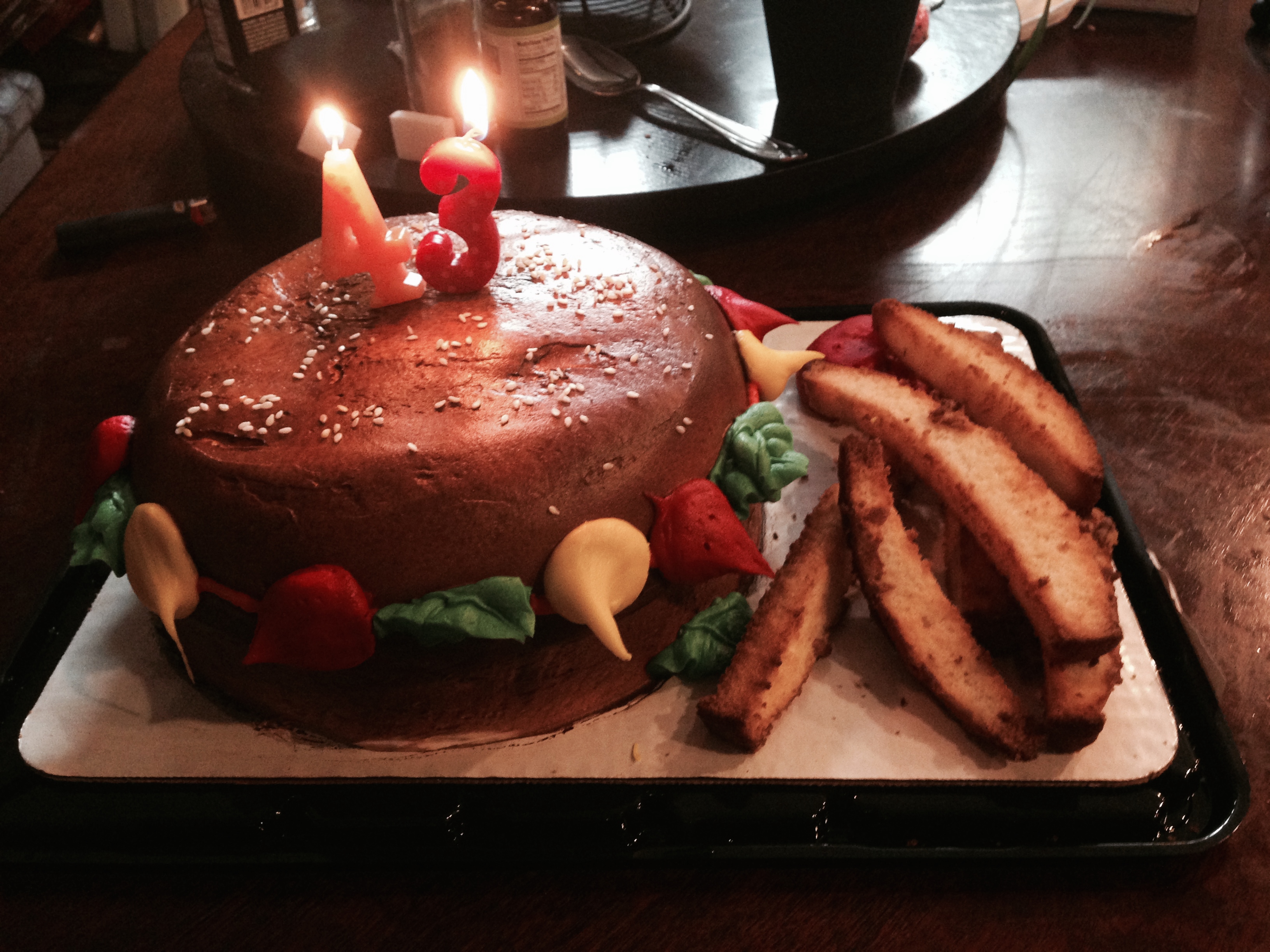 2014-09-16 23:48 UTC – A few days later, it was time for my birthday. Alex wanted Brandy to make me a train cake too, but Brandy was sick at the time, so instead Amy and Alex went to the store. Alex picked this hamburger and fries cake for me instead.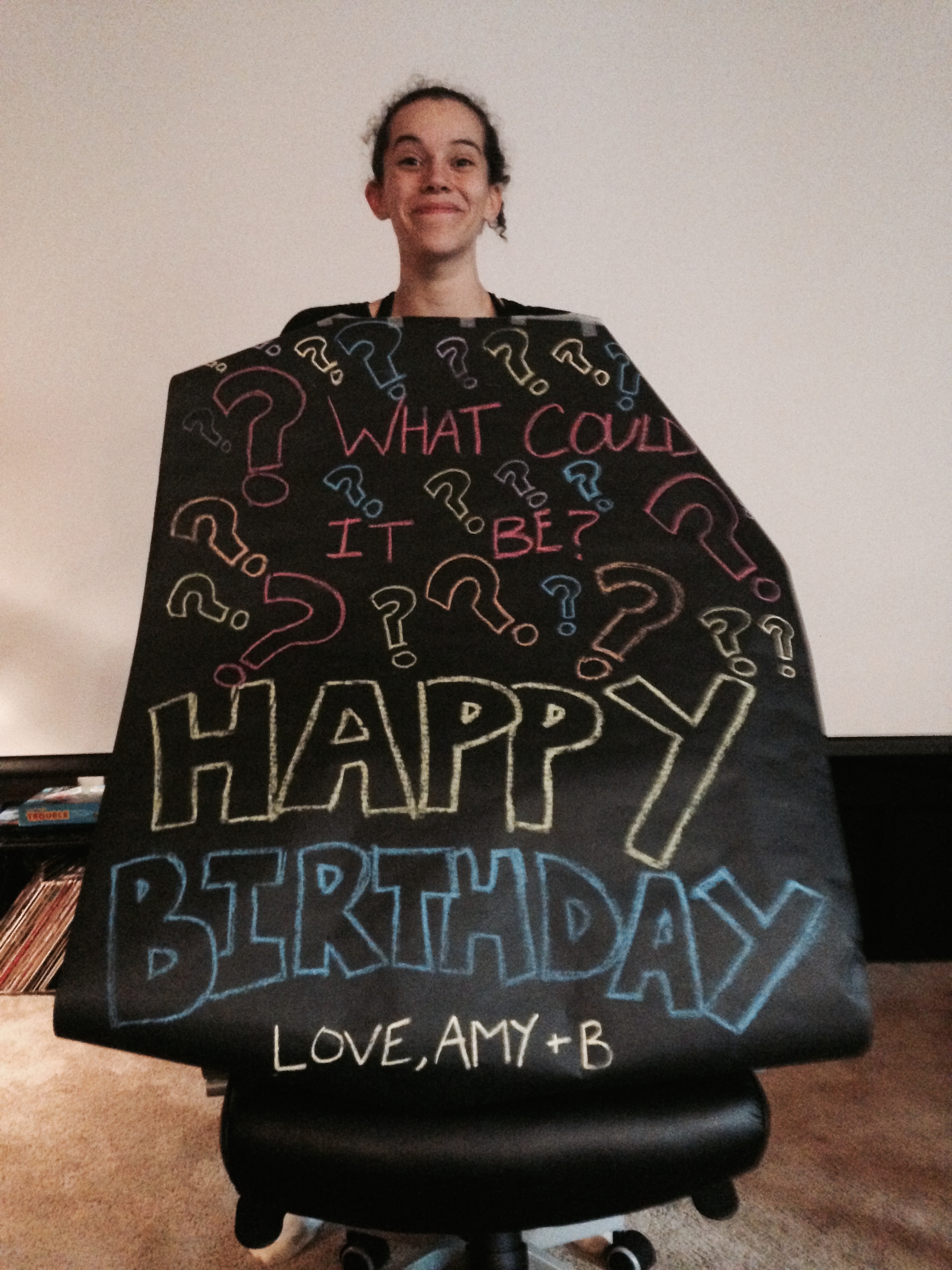 2014-09-17 00:19 UTC – Amy presents me with my biggest present, from her and Brandy. Can you guess what it is? (It was a much needed new chair for my home office.)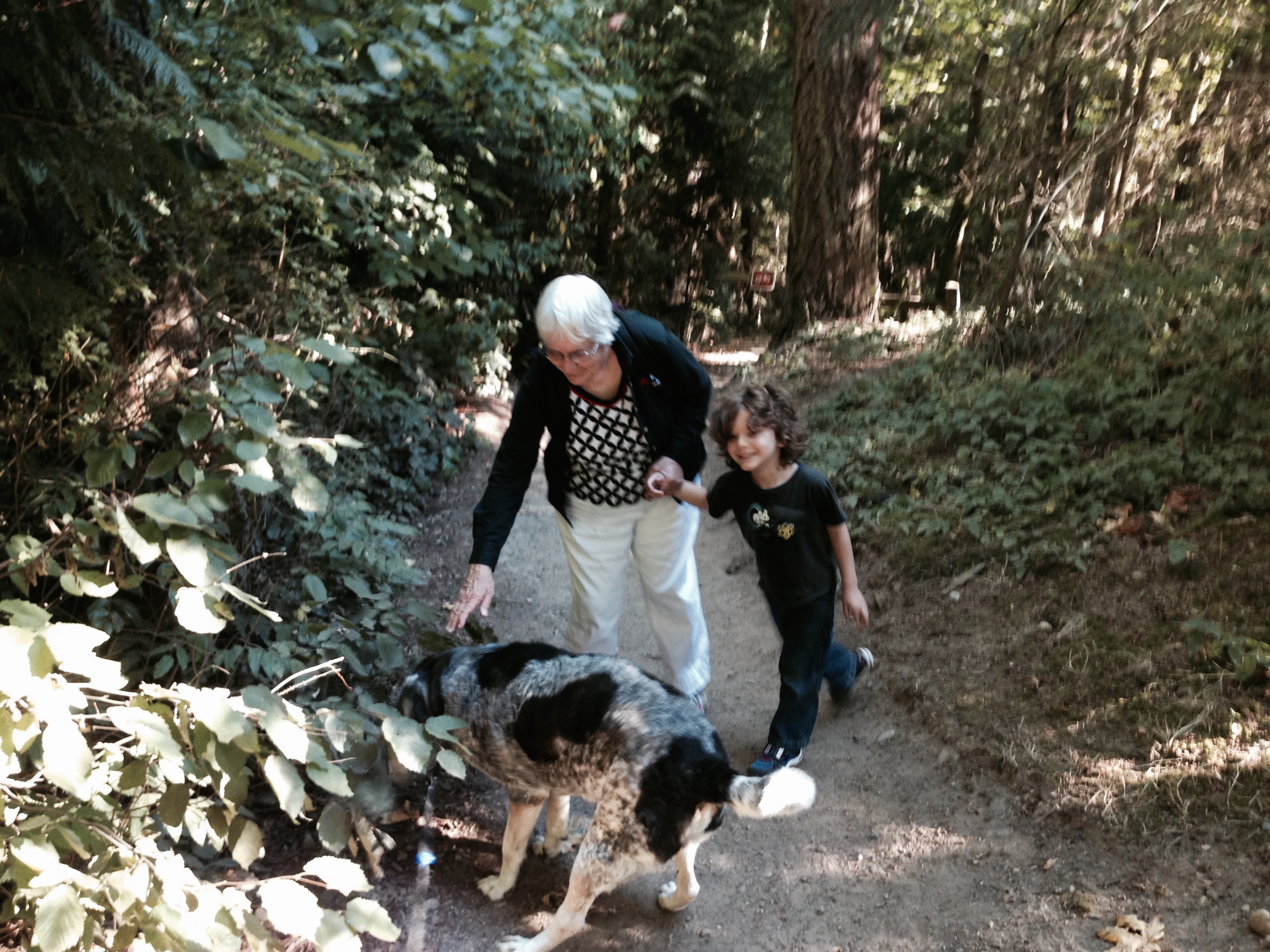 2014-09-20 22:31 UTC – Grandma Ruth took Alex, Roscoe and me on an adventure in a nearby park. This was the start of our hike.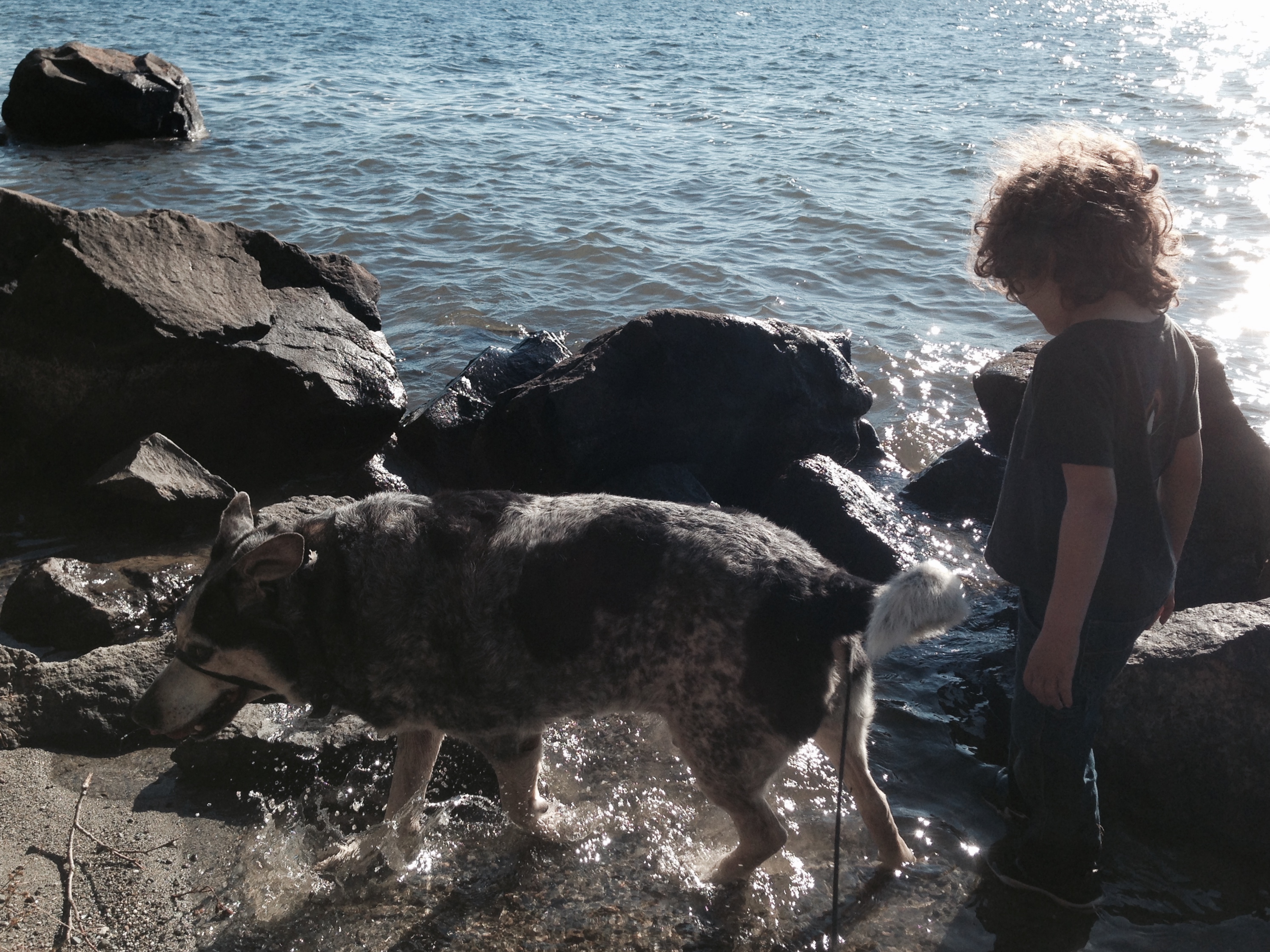 2014-09-20 23:22 UTC – The destination of the hike was a little area on the shore of Lake Washington. Roscoe and Alex spent a few minutes playing in the water!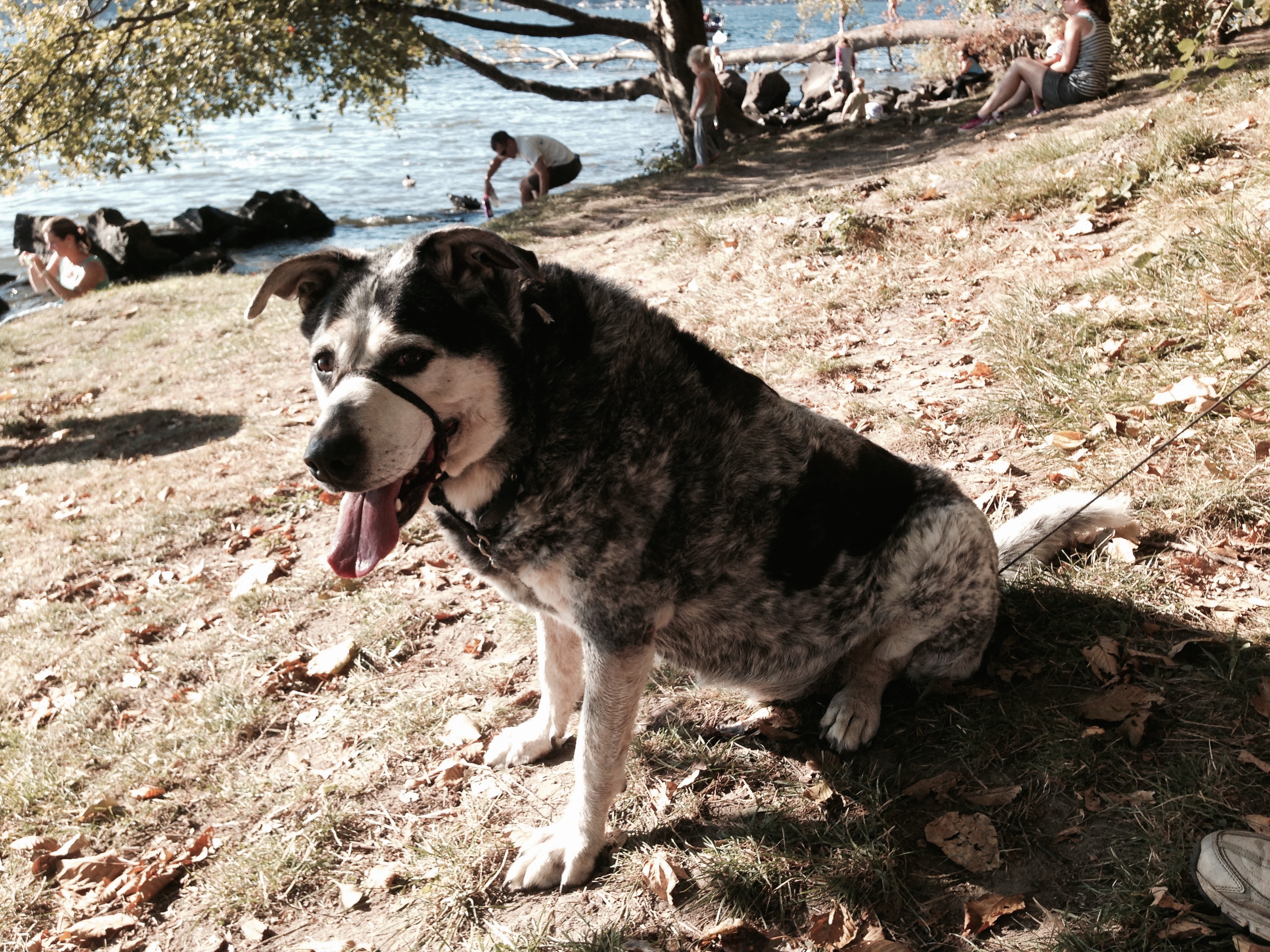 2014-09-20 23:34 UTC – After the hike and playing a bit, Roscoe was ready for a bit of a rest. We had a picnic. Roscoe patiently waited to share.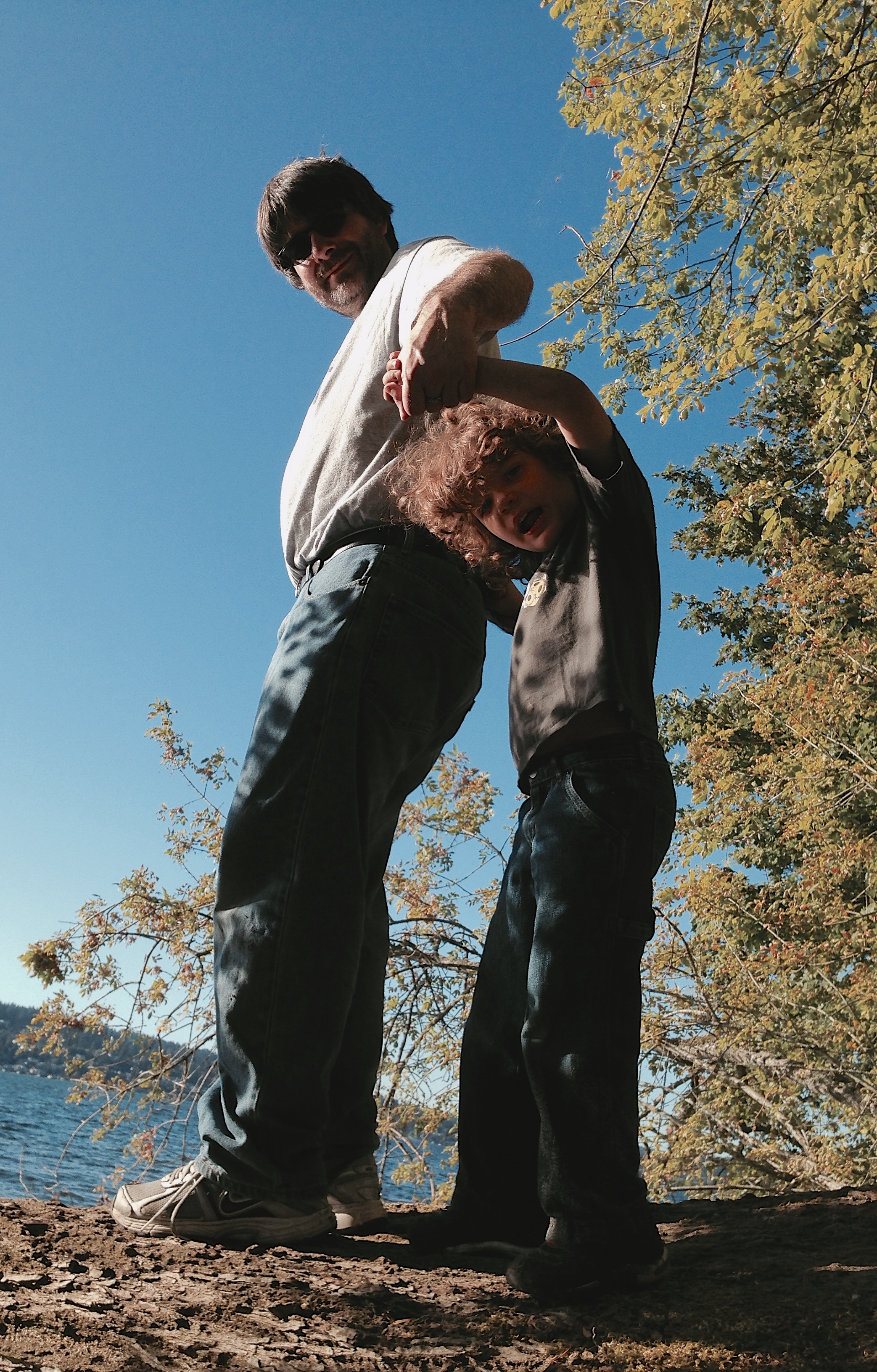 2014-09-21 00:02 UTC – Alex and I climb up on a large tree that had fallen over and leaned over the lake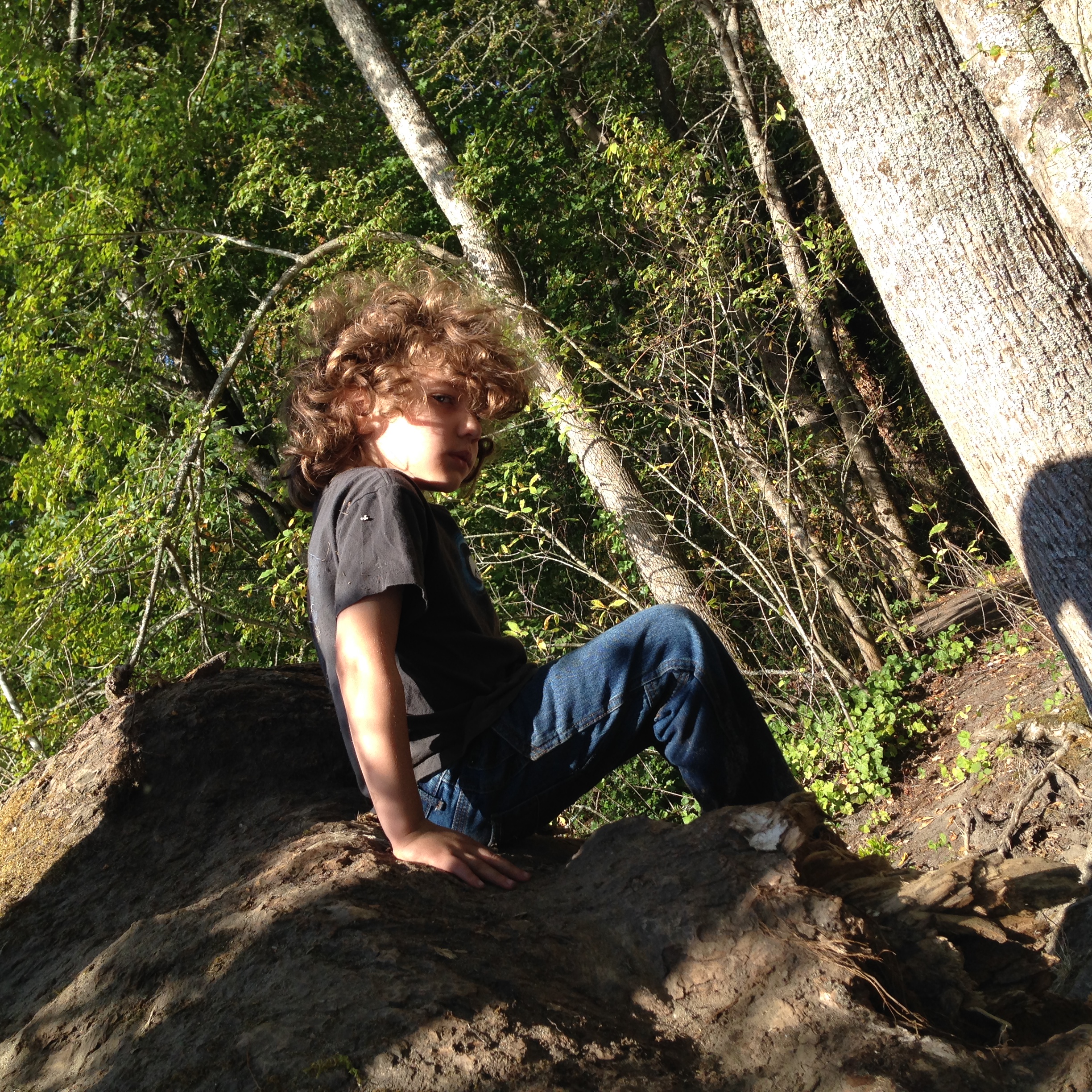 2014-09-21 00:04 UTC – Alex does not seem impressed as he dismounts from the fallen tree.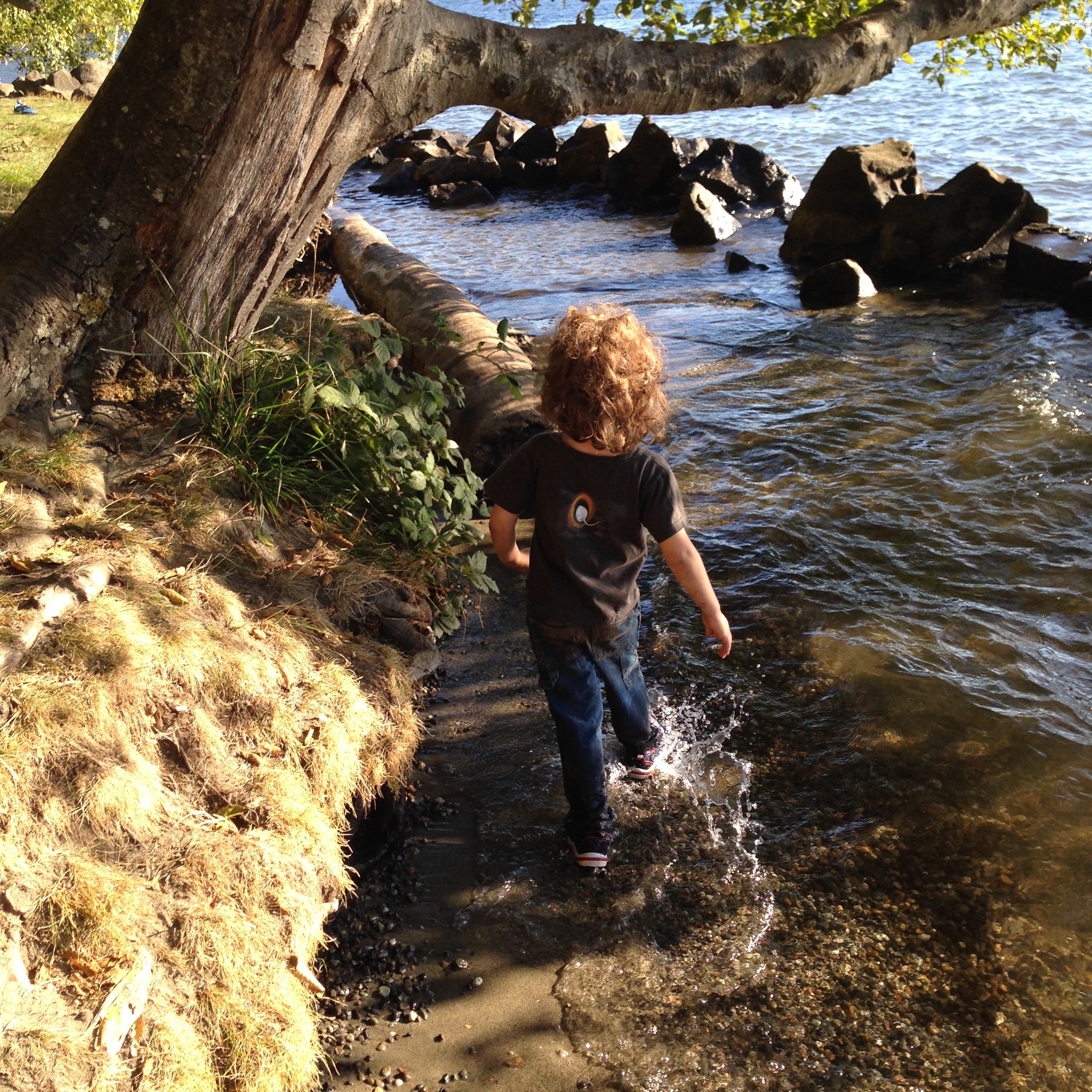 2014-09-21 00:07 UTC – After the tree, there is some time for some more splashing at the edge of the lake.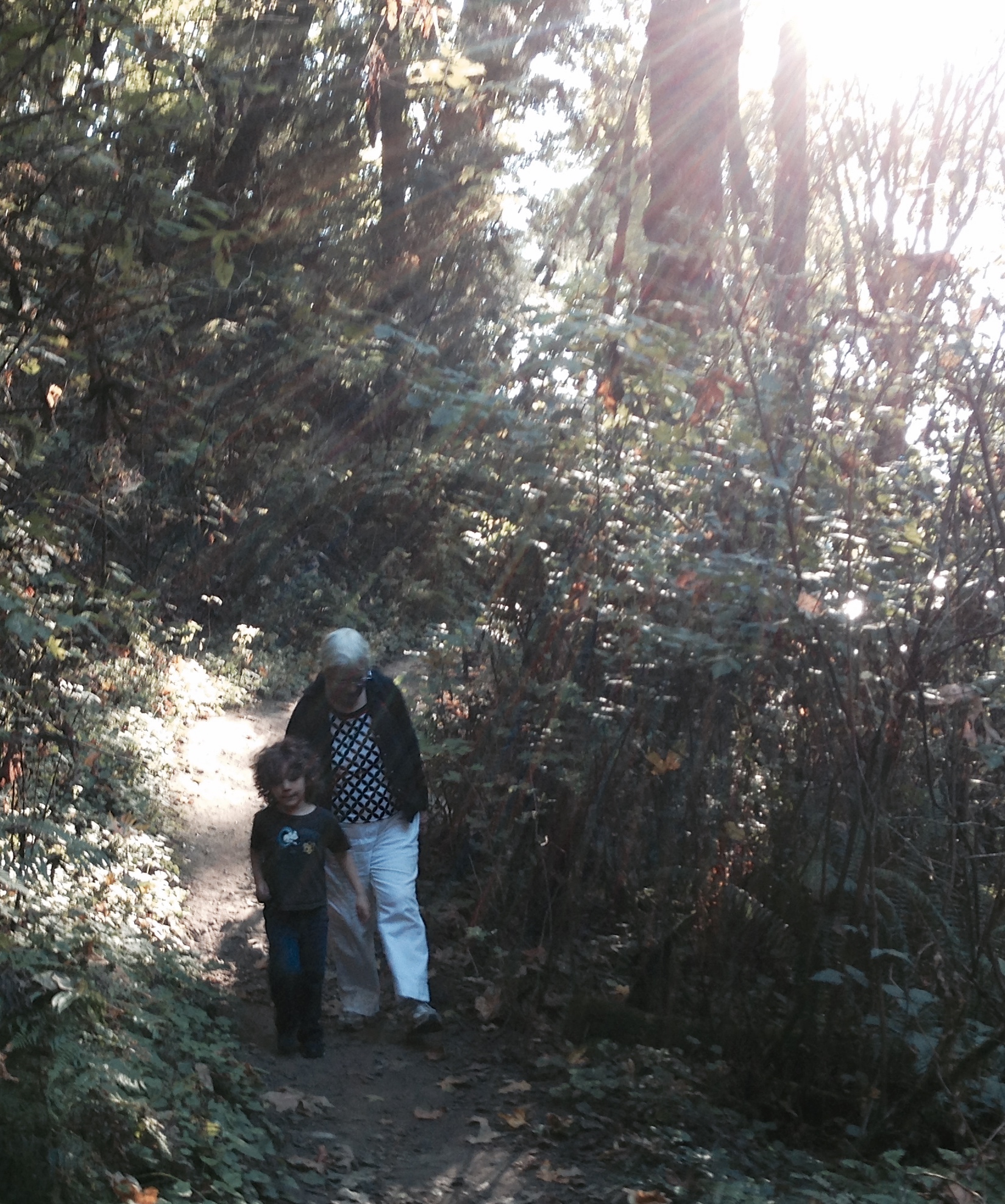 2014-09-21 00:18 UTC – Then it was time for the hike back to the car. Everybody was a little tired by this point. But we had to keep going.

2014-09-21 01:50 to 01:56 UTC – Once back in the car, a certain someone couldn't quite manage to stay awake.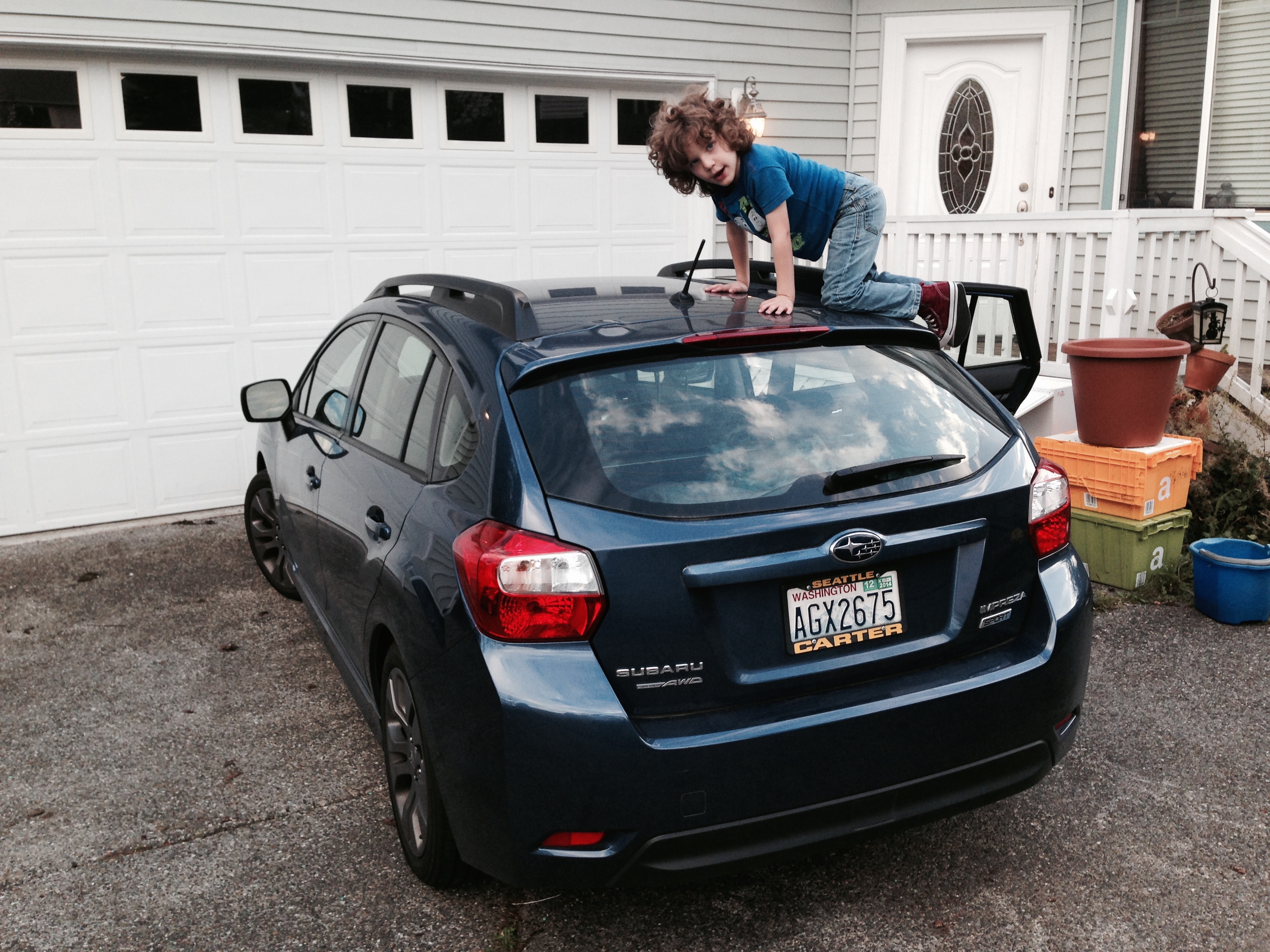 2014-09-23 01:11 UTC – Uh, he is not supposed to climb up there.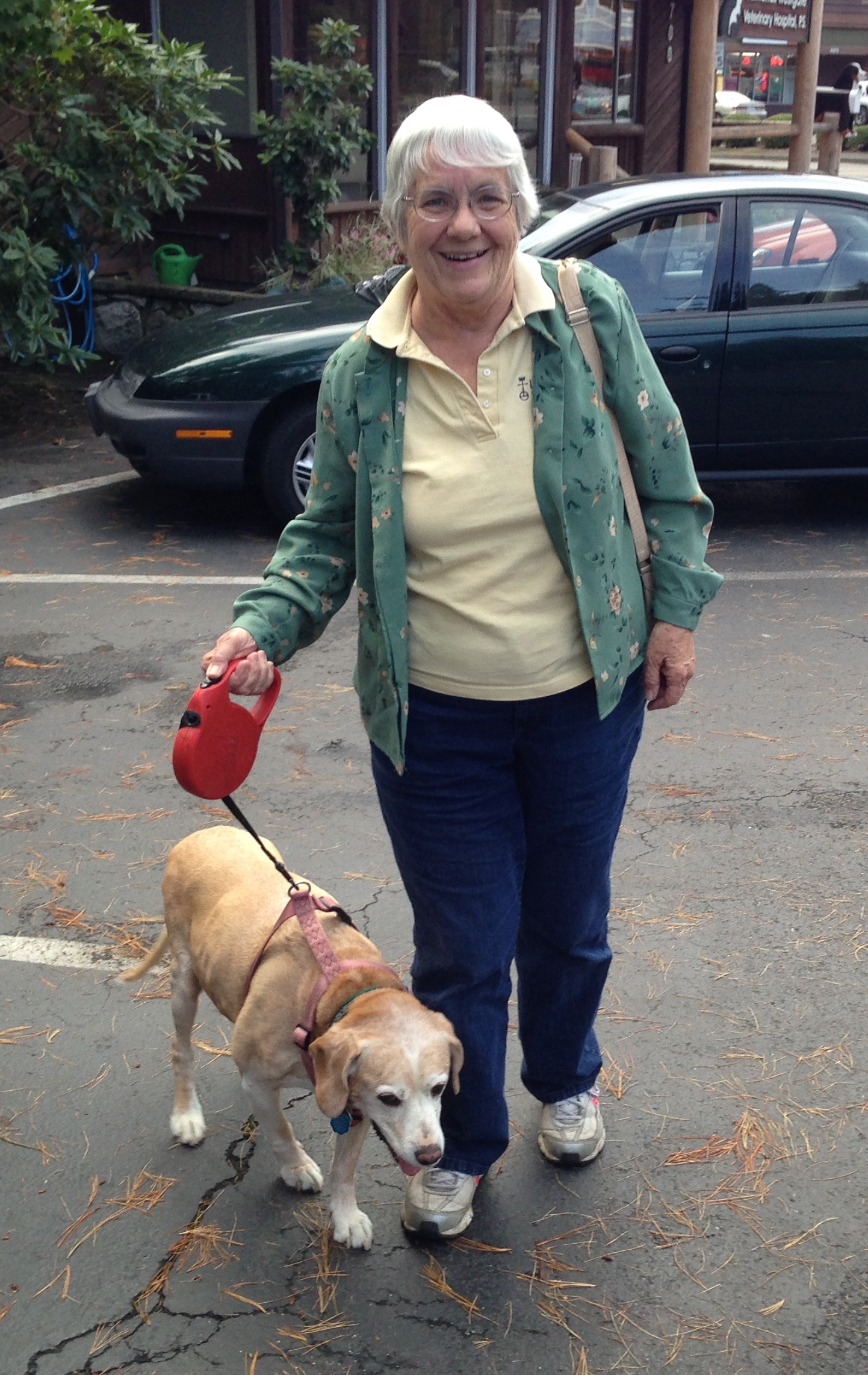 2014-09-26 00:31 UTC – My mom and Sara. A good team.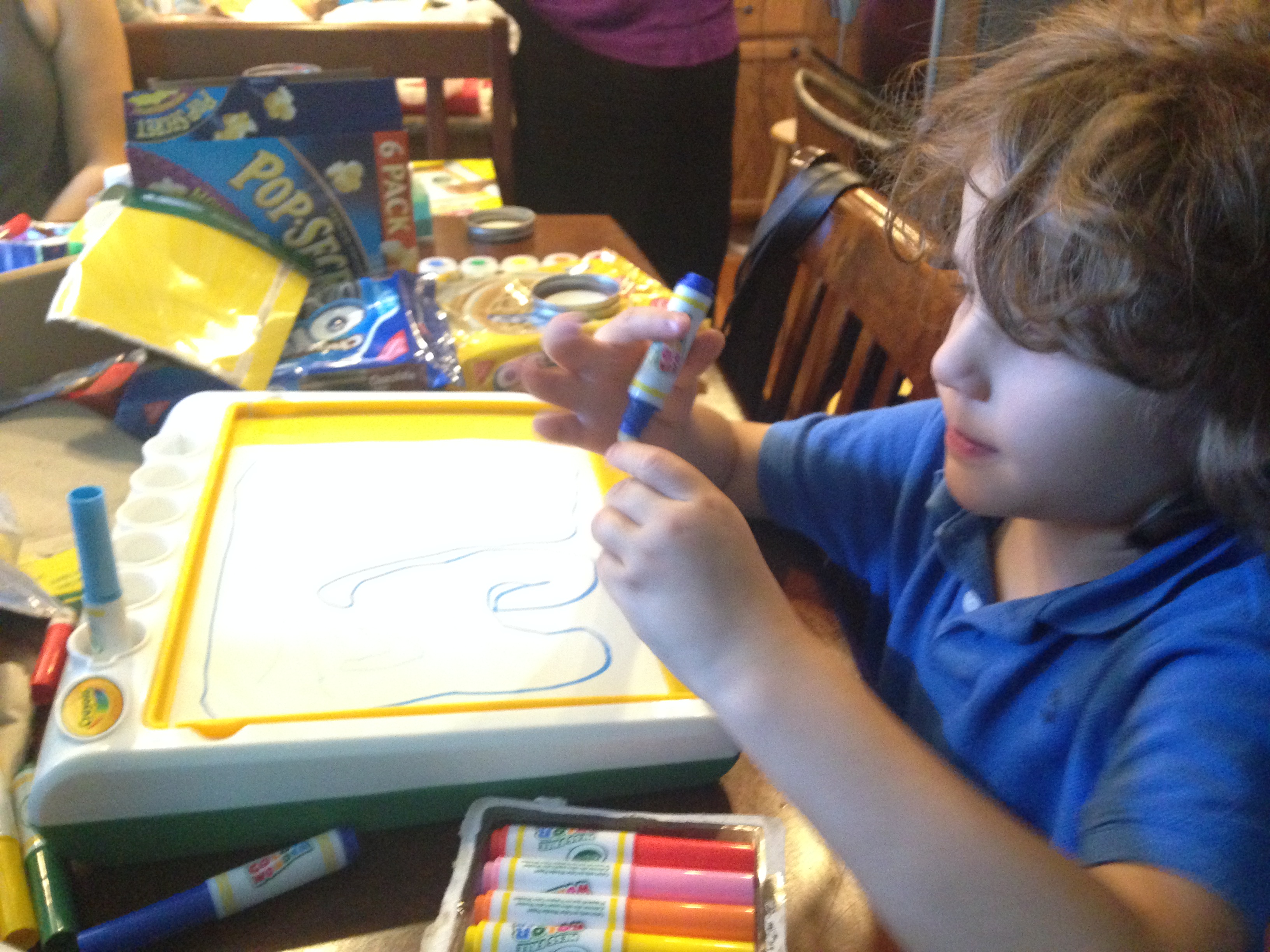 2014-09-27 22:24 UTC – Alex told Brandy that he wanted some fresh paper and markers and such. Brandy got him this new art desk thing. Since then Alex has been "art-ing" every chance he gets, producing many many pages of drawings and paintings and other things. He uses that desk almost every day now!
And that wraps up September…