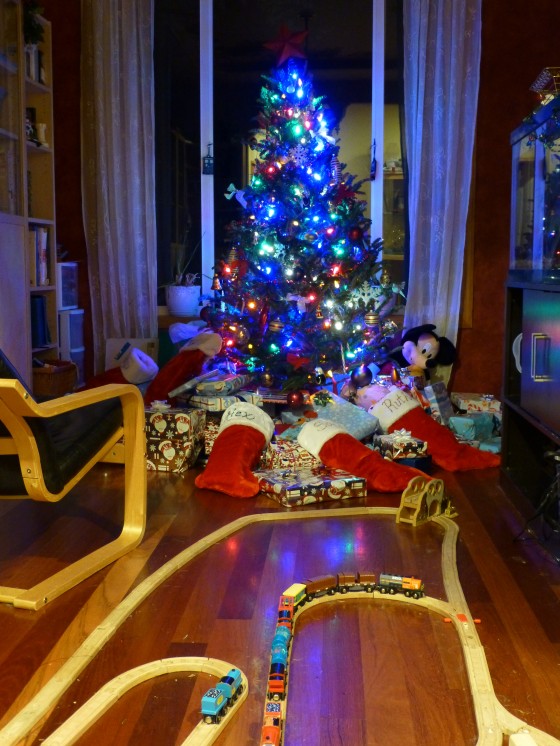 Everything is ready.  Sunrise is in just over an hour, although it will be a while longer before everyone is awake and ready to go.  Alex will probably wake me up within two hours.  Brandy may (or may not) get another hour after that.  Amy will probably get another four before we wake her up.  In just over five hours, Grandma Ruth is scheduled to arrive and we will start presents in earnest.
We weren't ready before Alex fell asleep last night, so the usual tradition of everybody getting one present on Christmas Eve didn't happen.  Perhaps everybody will get one as each person wakes up.  Or not.  We'll see how good Alex is at waiting once he is awake.  We will distract him with food.  :-)
Anyway, Merry Christmas to everyone who celebrates it in one way or another!  And happy Wednesday to everyone else.