The view of the world right now, centered on me, as it should be.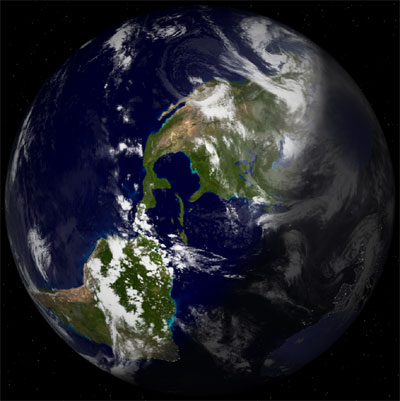 Up on the image is oriented toward the current location of galactic north.
(OK, this is actually what it looked like about half an hour ago, it took me a little bit to get it online… since then galactic north has moved a little bit relative to the planet, and of course the sun has too, and the cloud patterns may be a few hours old… but basically this is what it looks like.)
It is pretty. I like it.