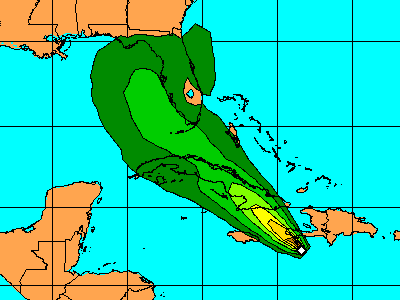 That's the hurricane bubble this time, not the tropical storm bubble.
We're now at between 5% and 10% chance of hurricane force winds at our old house, and up to about a 35% chance of tropical storm force winds. And of course, we are all the way across the country, and can't do crap to protect it. There is an offer in on the house, but not all the T's are crossed.
Here's hoping Ernesto goes a bit further to the west!!