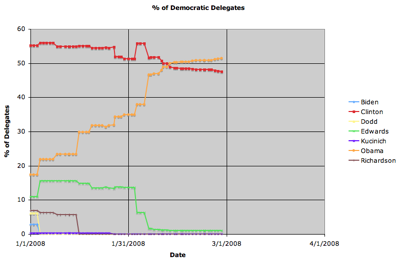 Definitely all superdelegates this time. Obama picks up four. Clinton loses one. She just can't catch a break lately. Obama just keeps slowly growing the gap.
We now have Obama 51.4%, Clinton 47.6%, Edwards 1.0%.
Obama needs 656 more delegates to win. Clinton needs 758.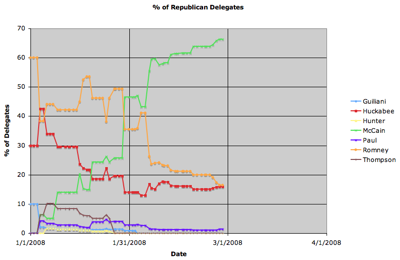 Minor change on the Republican side. McCain picks up one "Unpledged RNC" delegate, which is the Republican version of a superdelegate.
McCain needs 158 more delegates to win.