1027 pictures for the month. First pass got it down to 80. Next to 48. Then finally to the 31 here.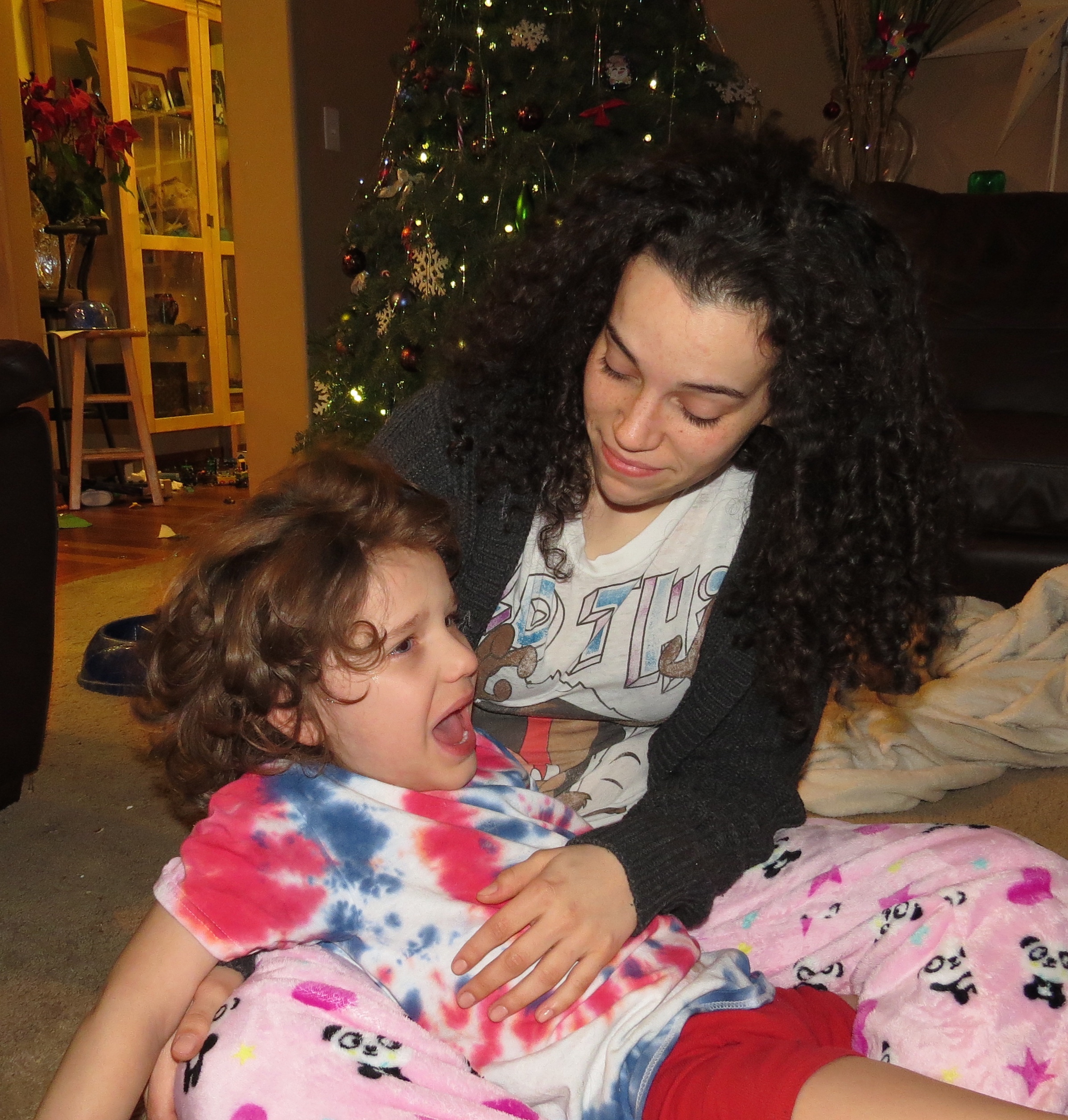 2015-01-01 07:58 UTC – Sometimes waiting for the new year is not fun.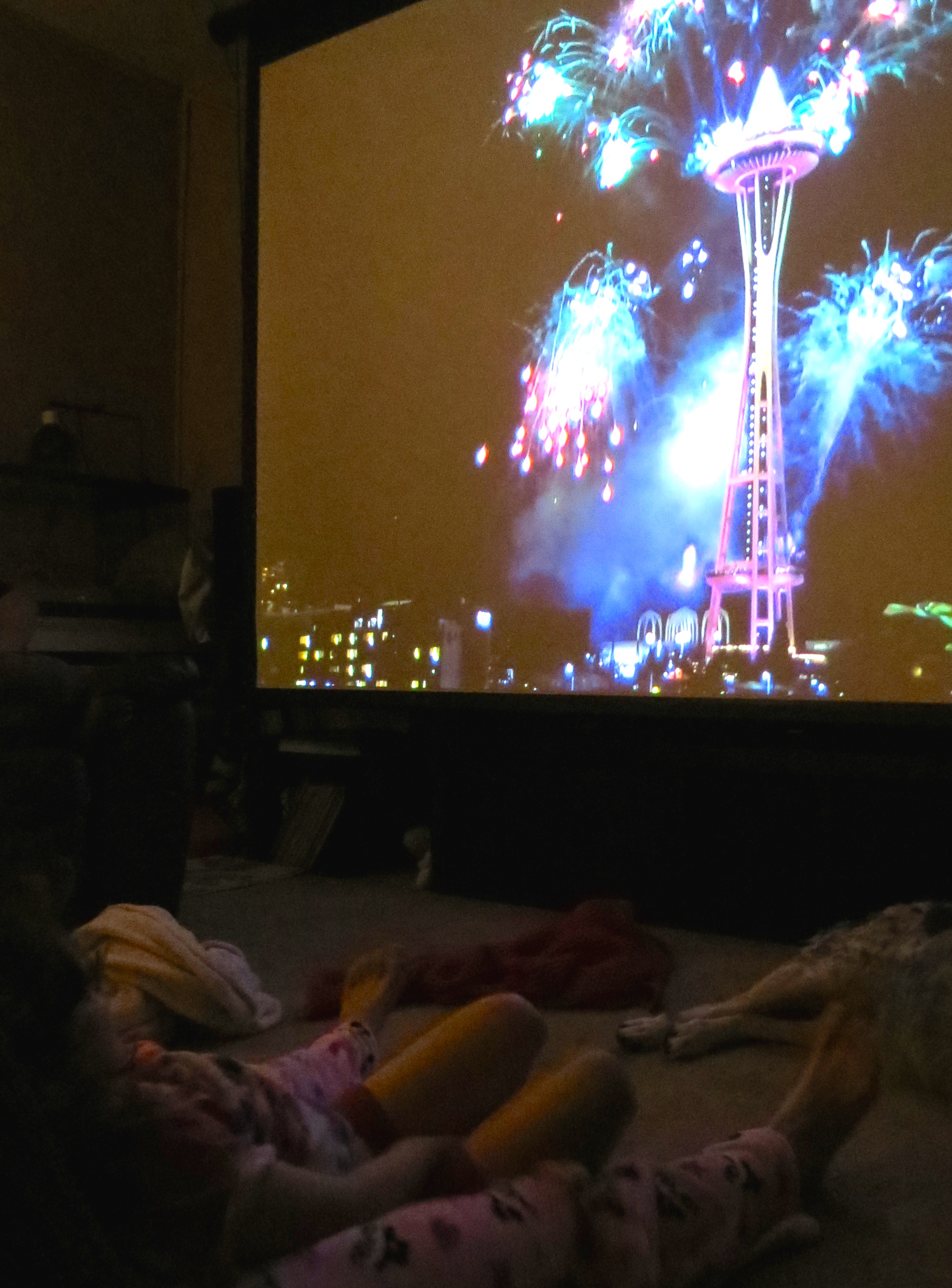 2015-02-01 08:04 UTC – Then the fireworks start.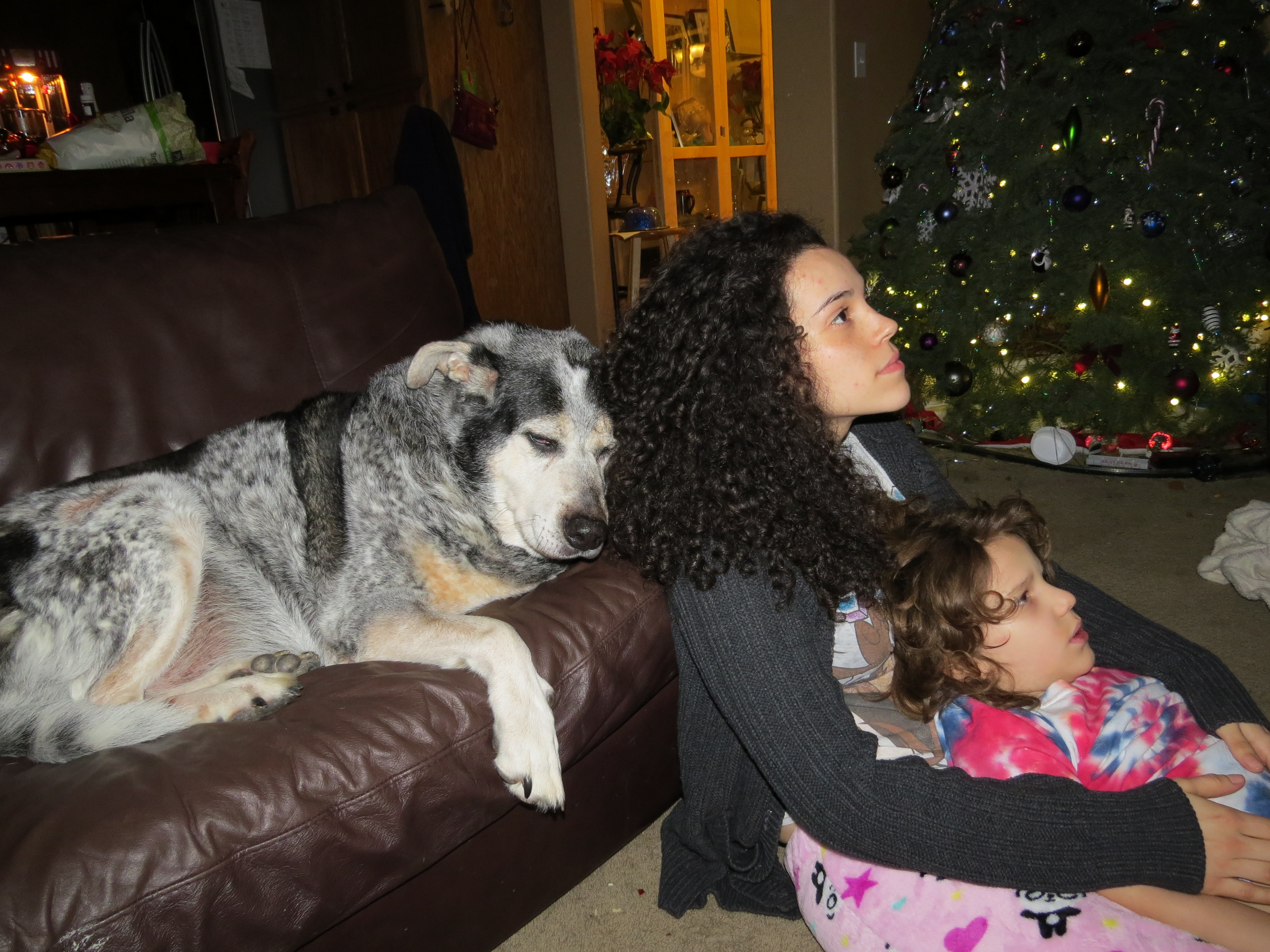 2015-01-01 08:07 UTC – Then everybody was happy again. And it was 2015!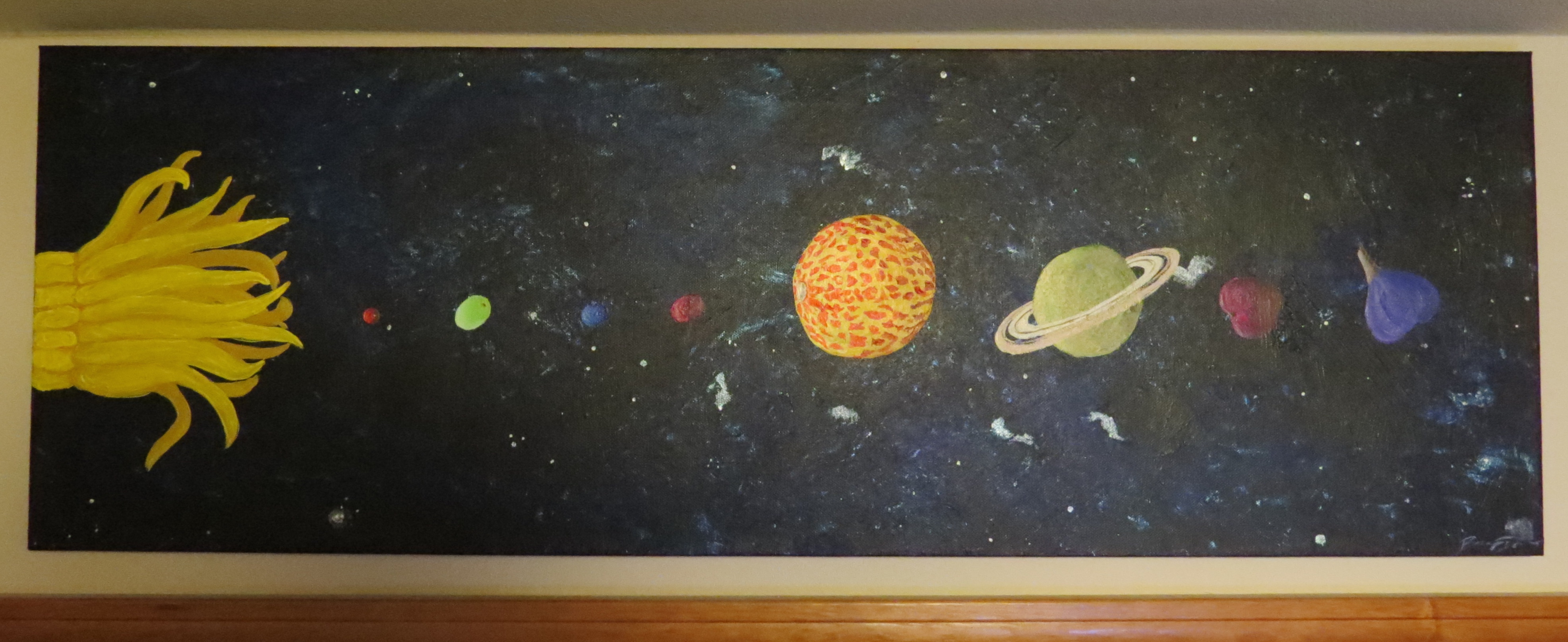 2015-01-02 02:07 UTC – For our anniversary, Brandy painted the planets as fruit. It is on the wall in my office now.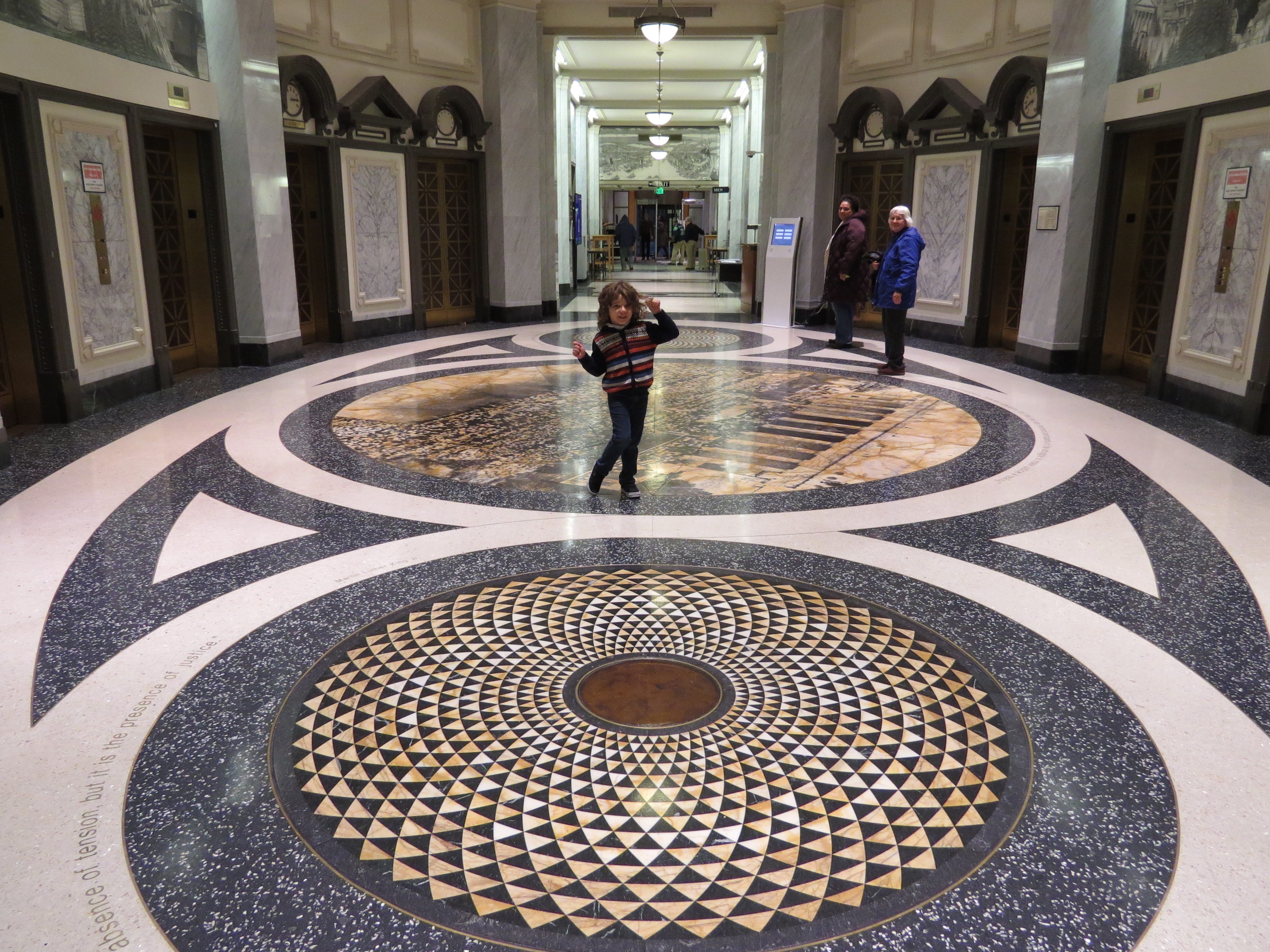 2015-01-03 00:02 UTC – We had to go to the courthouse in Seattle to pick up some documents. It has some pretty floors.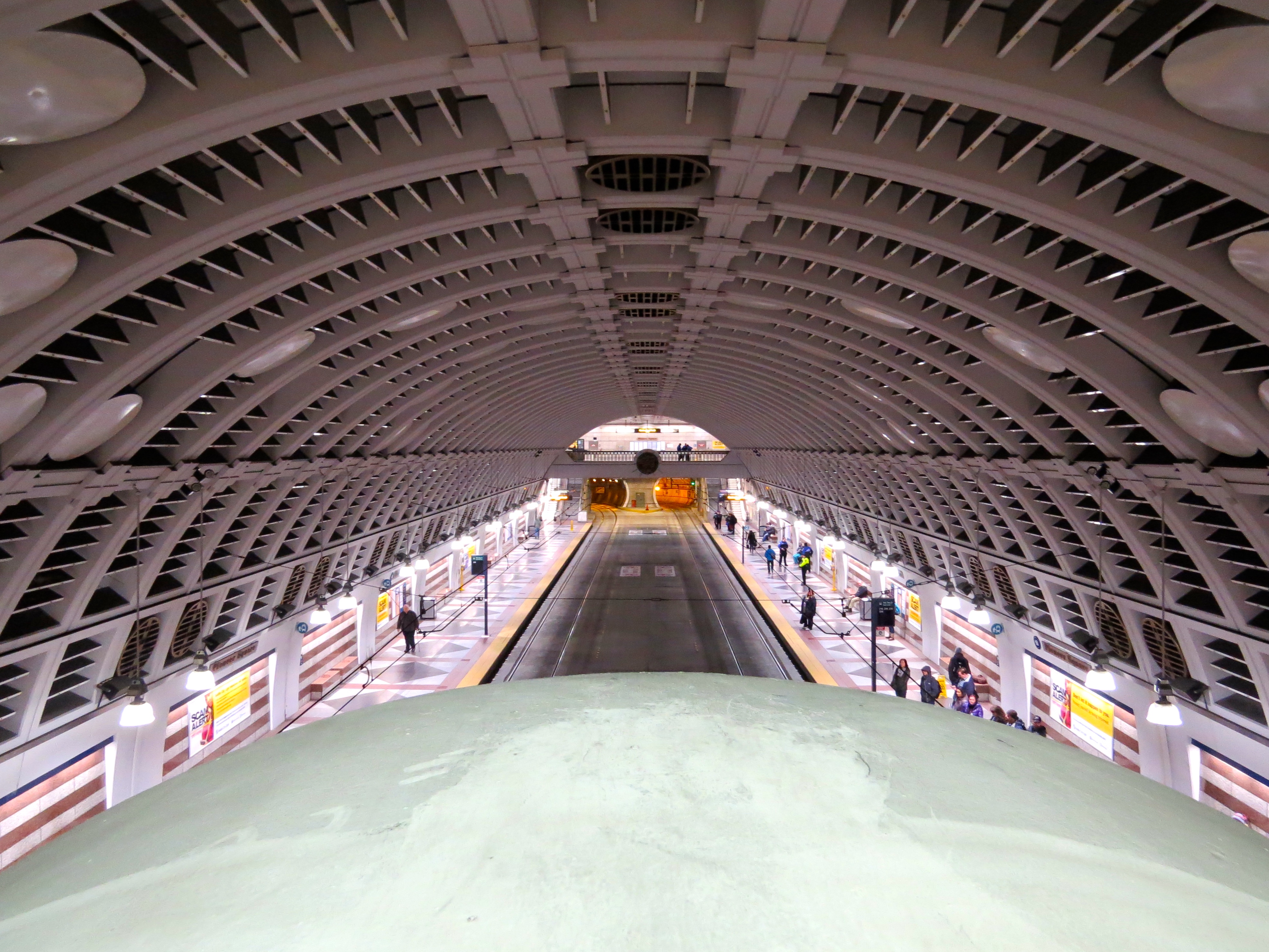 2015-01-03 00:08 UTC – We got there and back via the Bus/Train tunnel under Seattle. That was fun.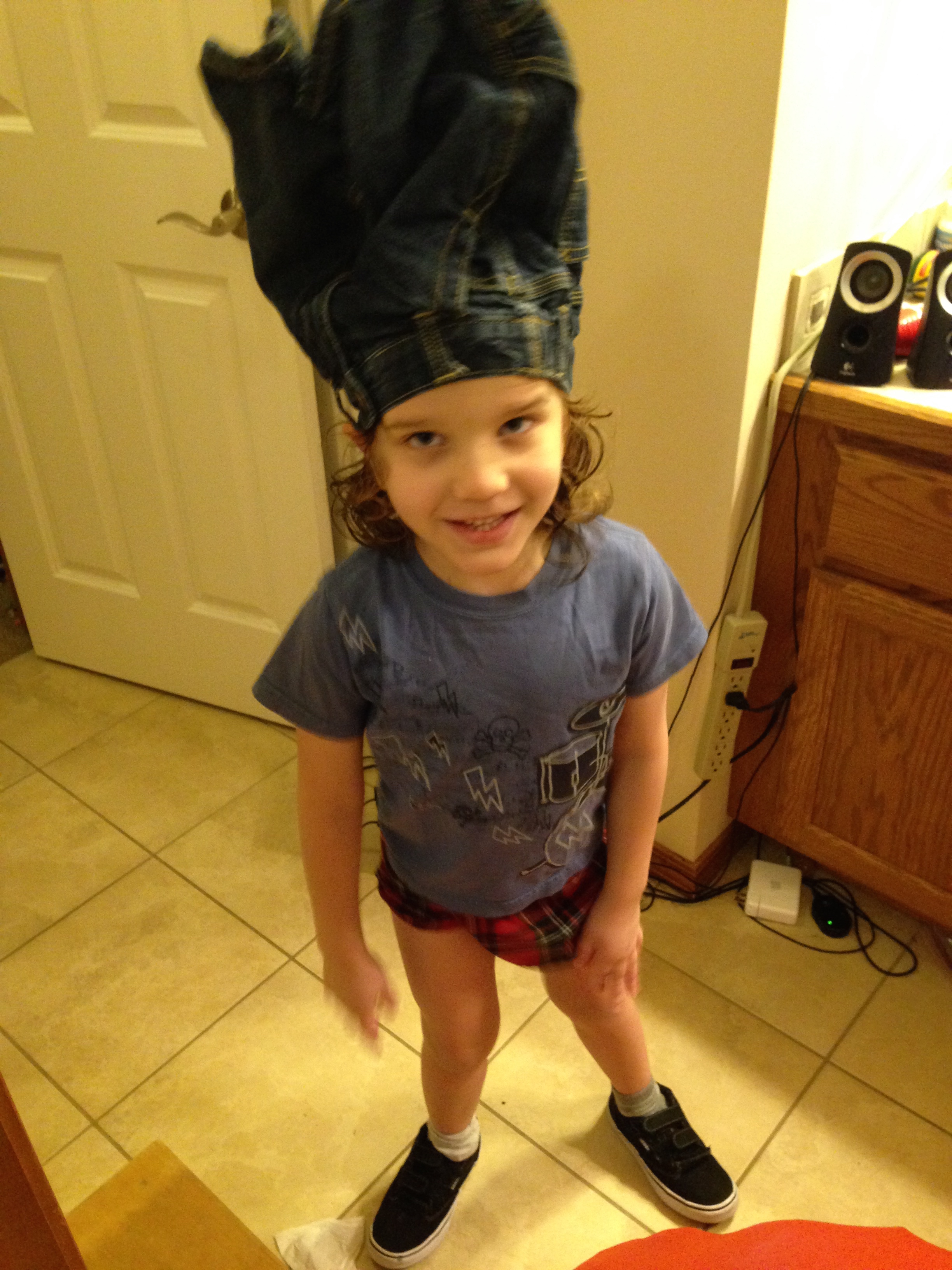 2015-01-03 04:35 UTC – Alex still prefers to wear his pants on his head instead of on his legs. We can usually get him to confine this fashion choice to home… usually.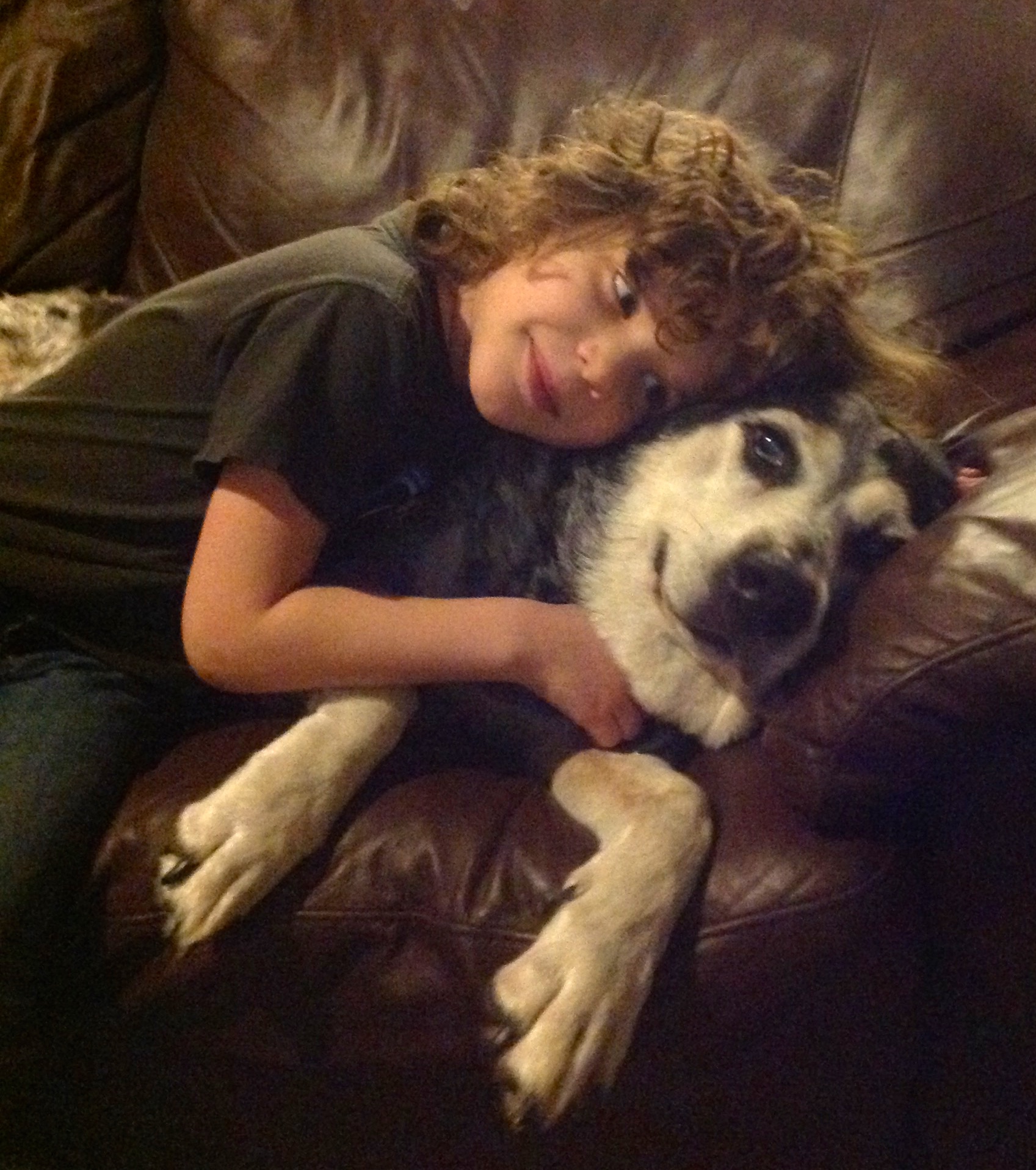 2015-01-06 04:19 UTC – As usual, Roscoe is very patient. He is a good dog.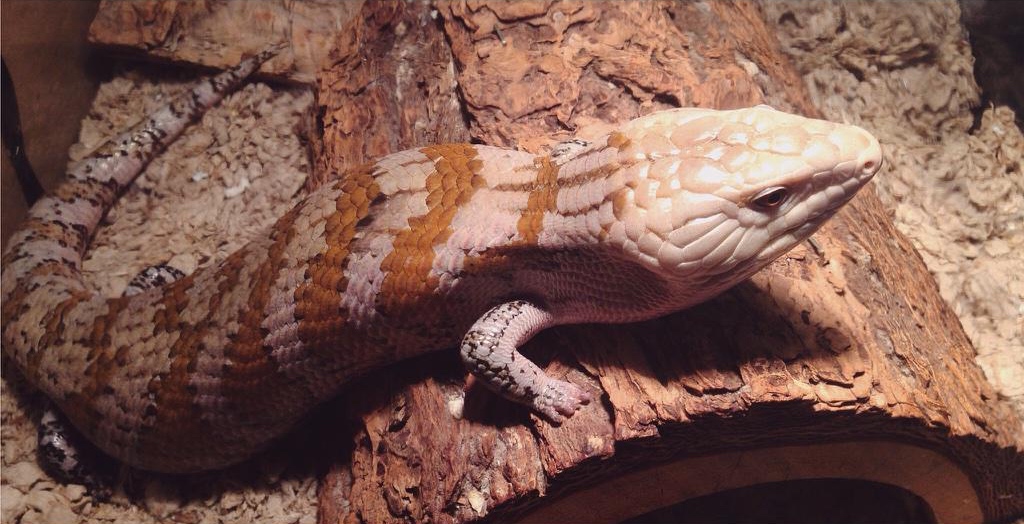 2015-01-09 13:34 UTC (picture by Brandy?) – Mike is a good skink too. But he doesn't get to play with Alex much.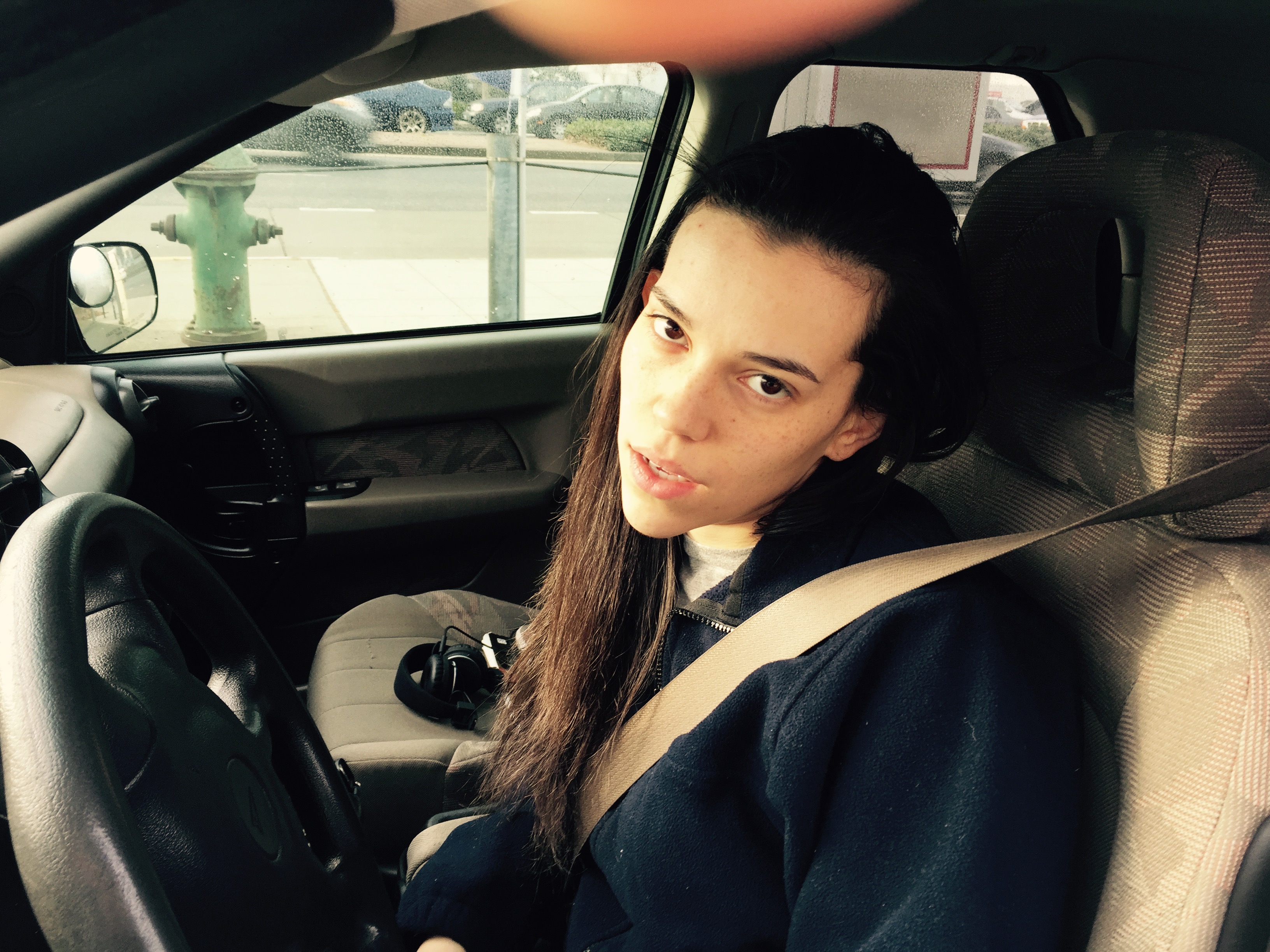 2015-01-09 21:50 UTC (Picture by Brandy) – We finally got Amy a new used car to replace the one totaled in November. She looks thrilled.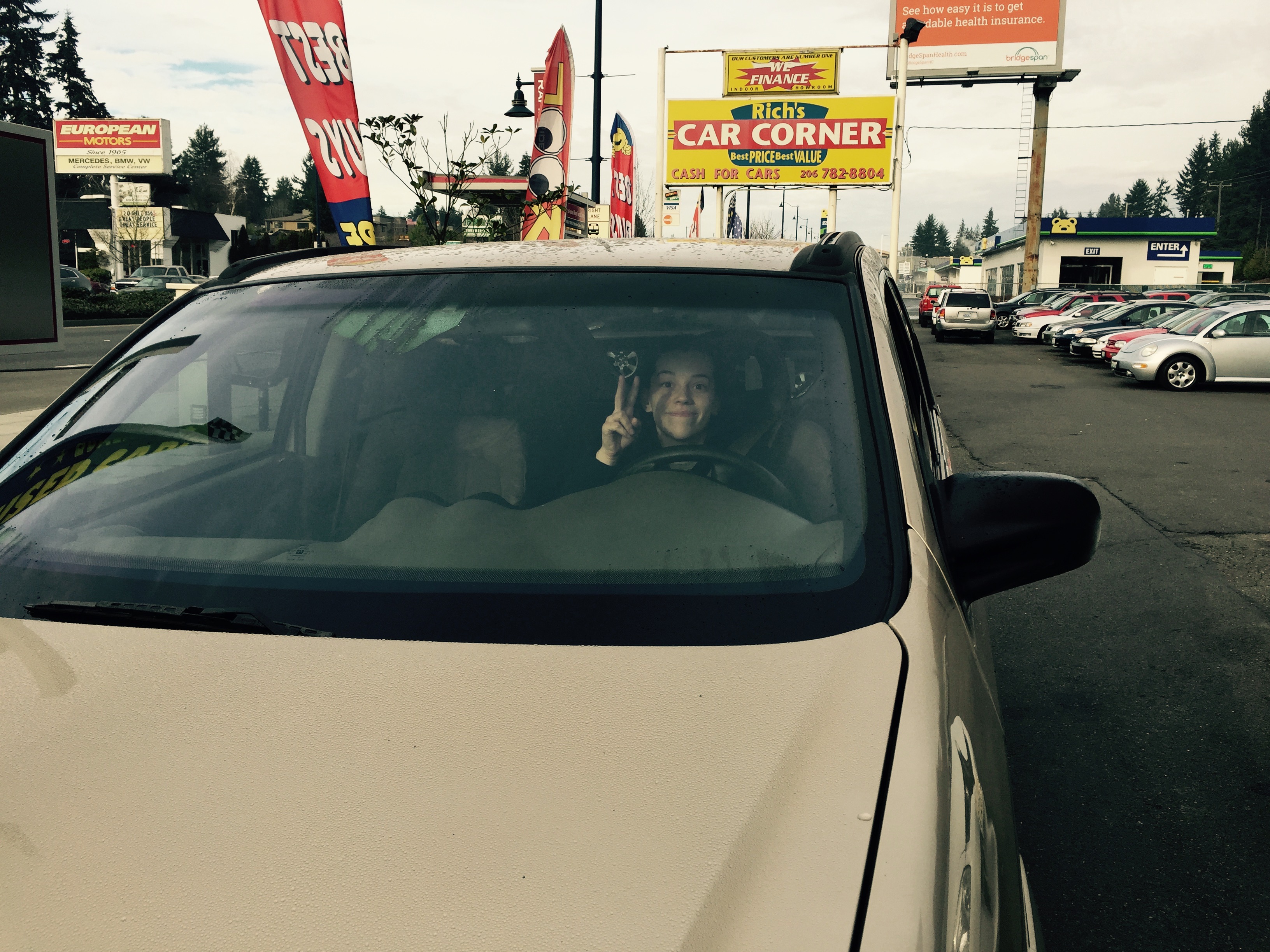 2015-01-09 21:51 UTC (Picture by Brandy): OK, that's better.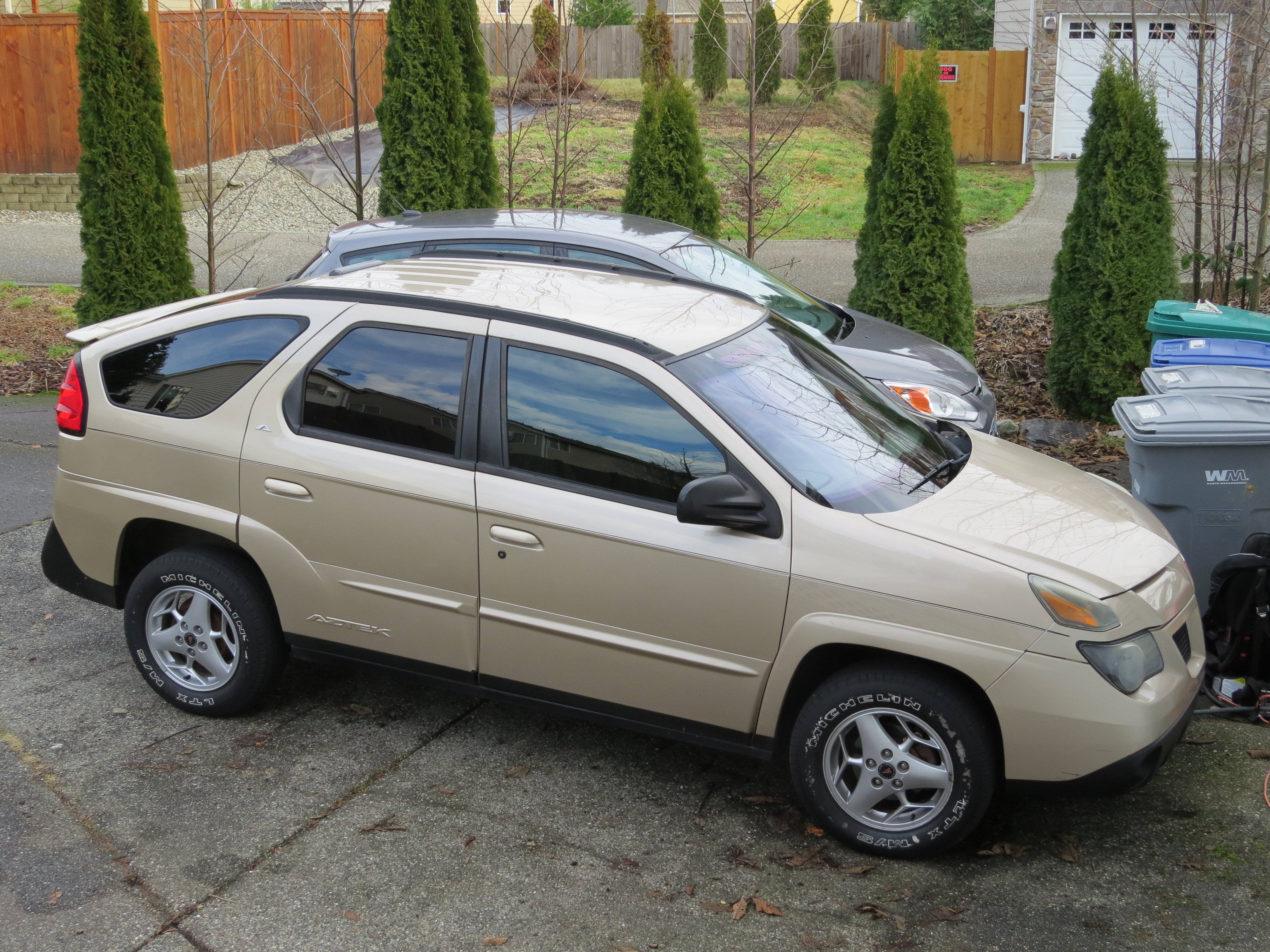 2015-01-09 22:28 UTC – It is a Pontiac Aztek.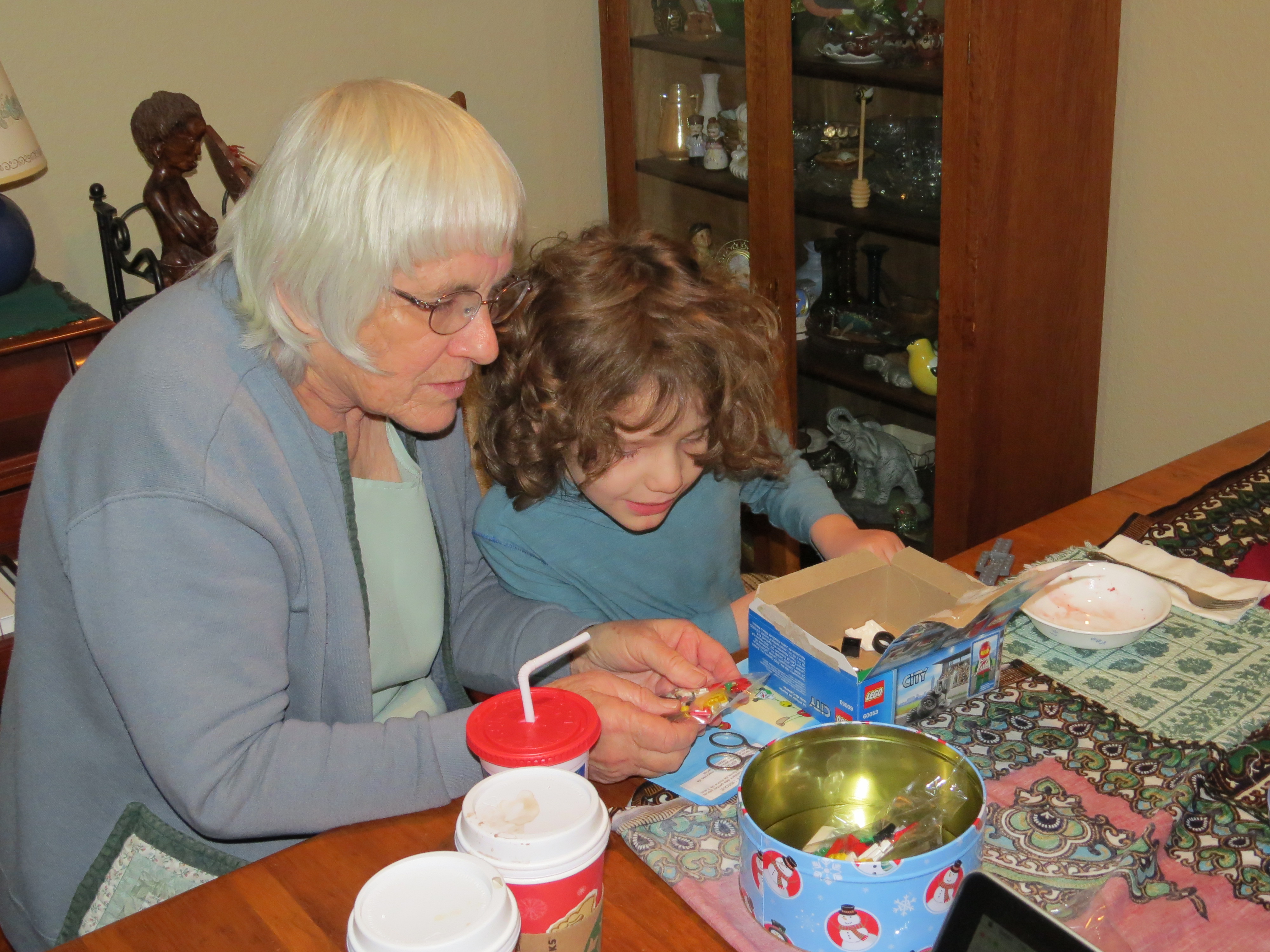 2015-01-10 23:54 UTC – Grandma Ruth helps Alex with a new Lego set.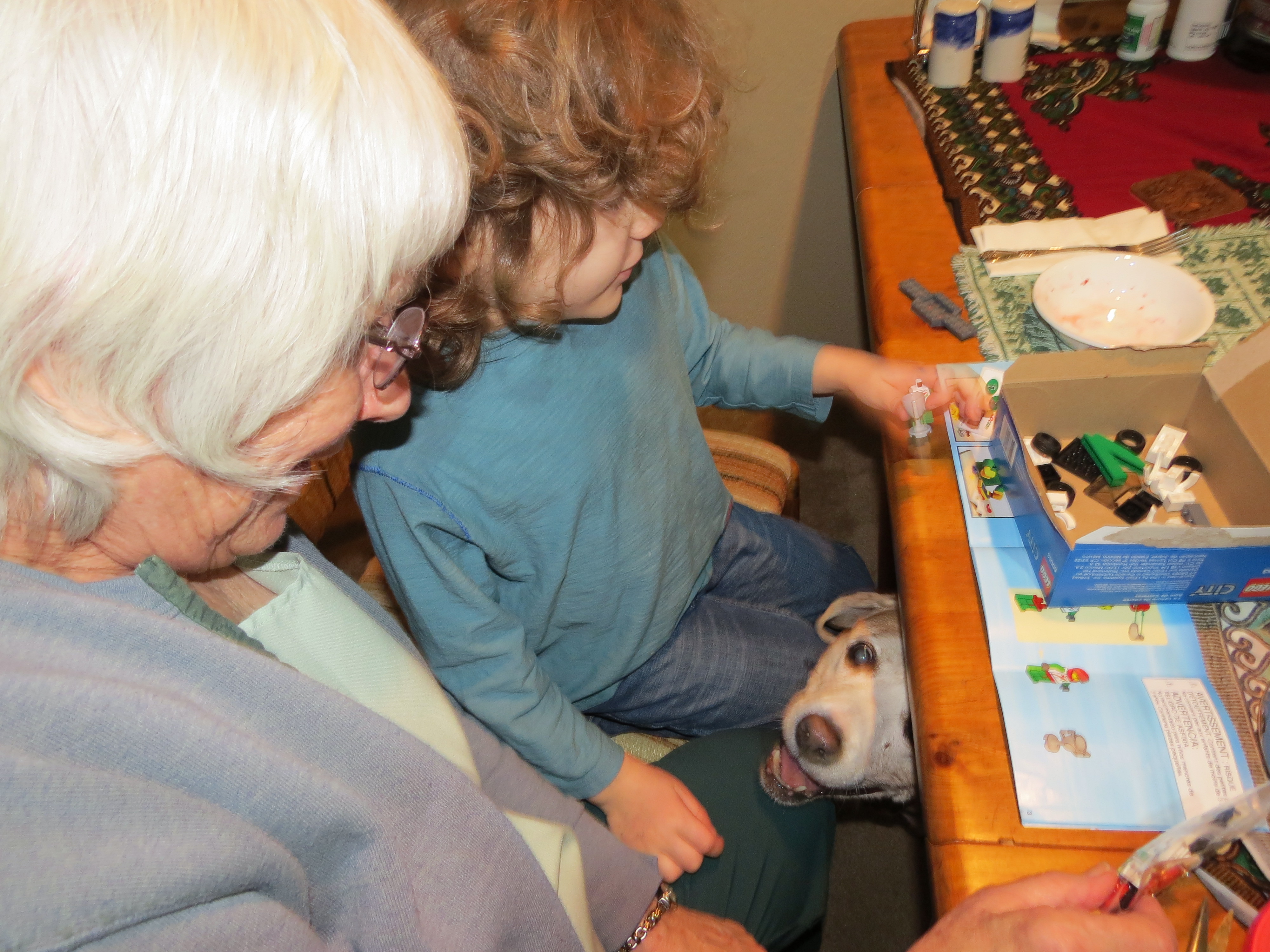 2015-01-10 23:55 UTC – Sara really wants to help!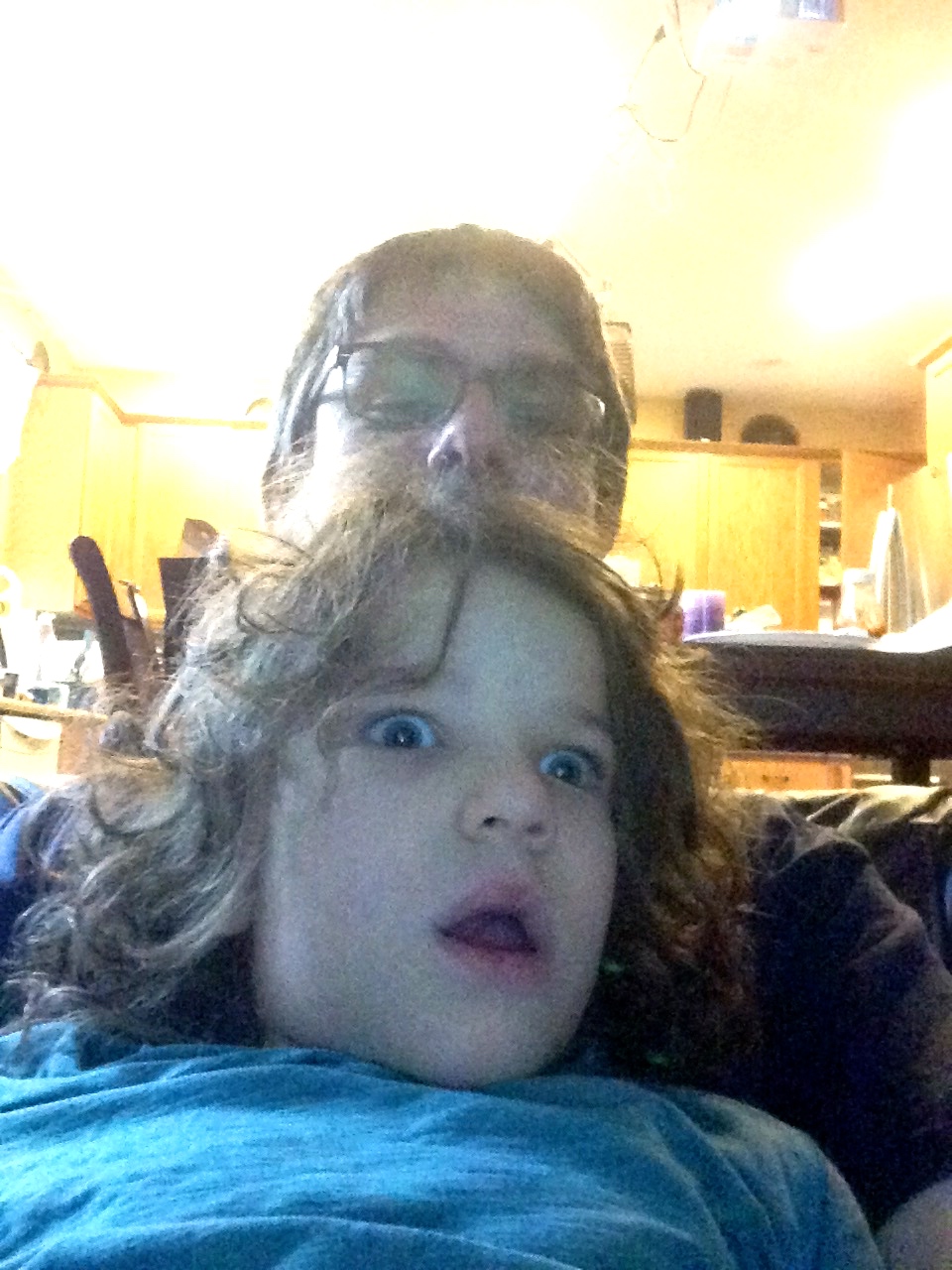 2015-01-11 19:59 UTC – Not sure exactly what we were watching here, but Alex was obviously impressed by it.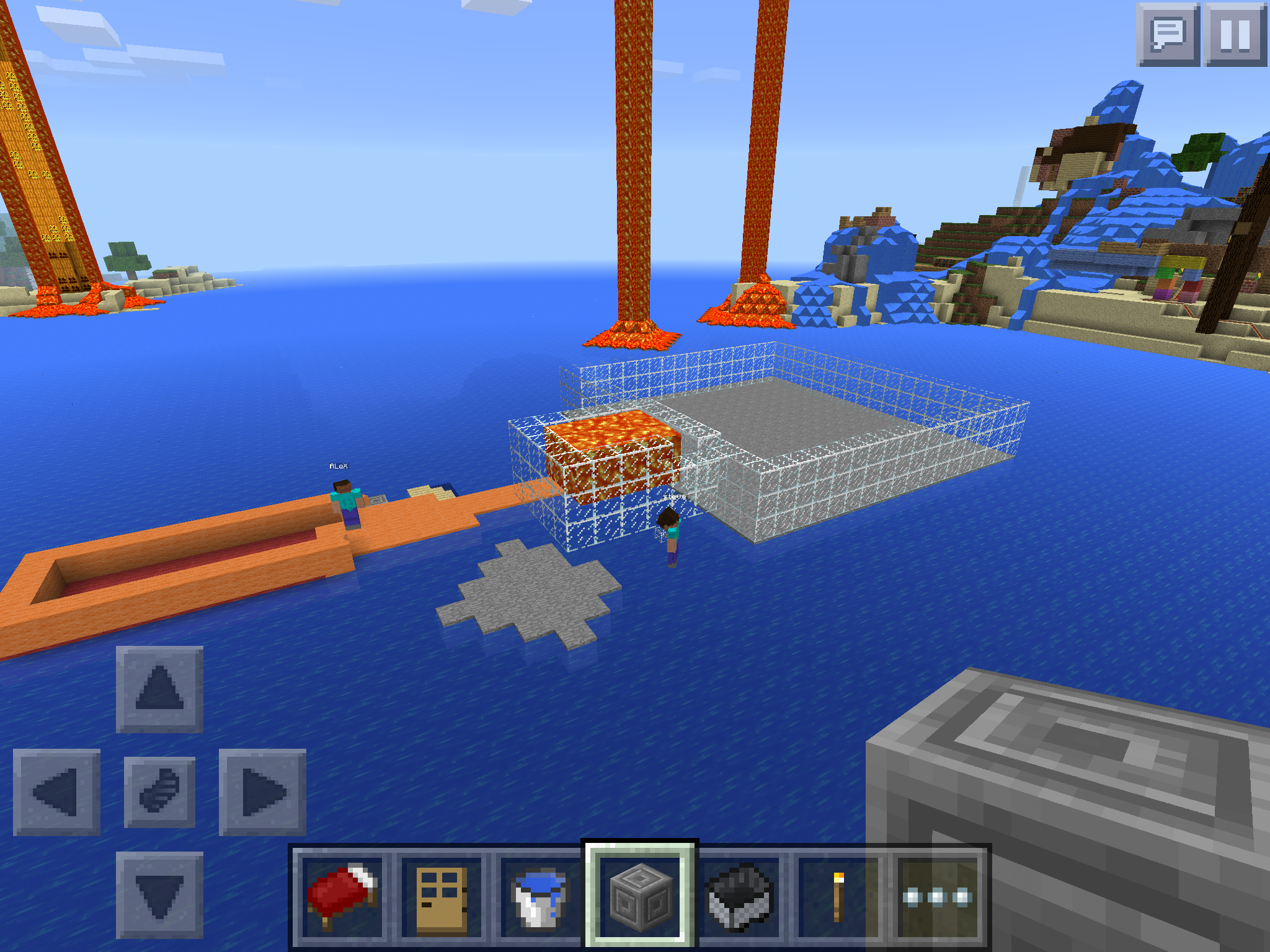 2015-01-12 05:04 UTC – Alex's obsession with Minecraft increased in January. Mostly with Pocket Edition in Creative mode, although not always. More often than not though, this is not a solo endeavor, but includes several family members playing together. Here Alex and Amy work together while I watch.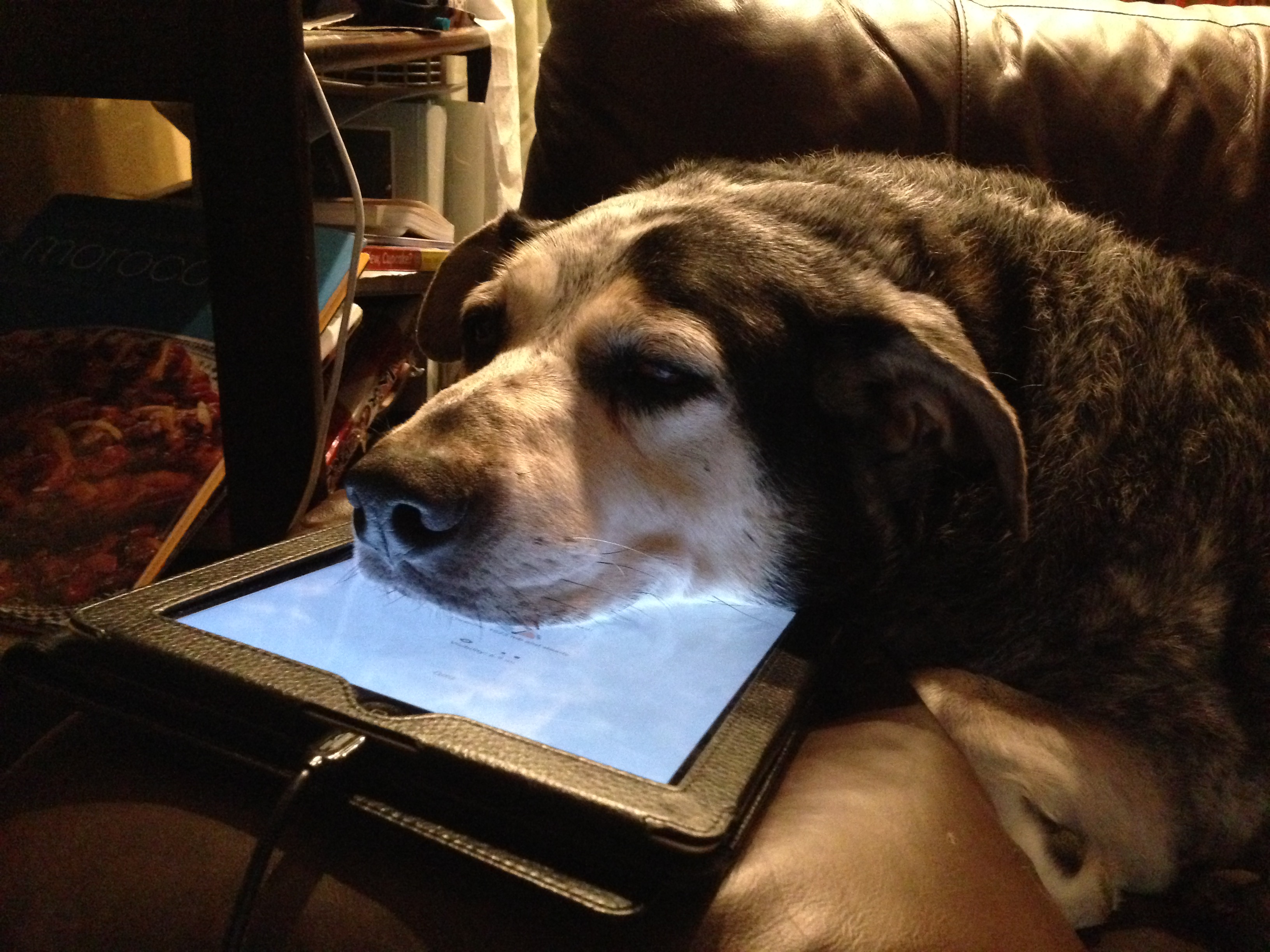 2015-01-12 05:29 UTC – Roscoe sometimes plays with the iPad too. For sufficiently broad definitions of "plays".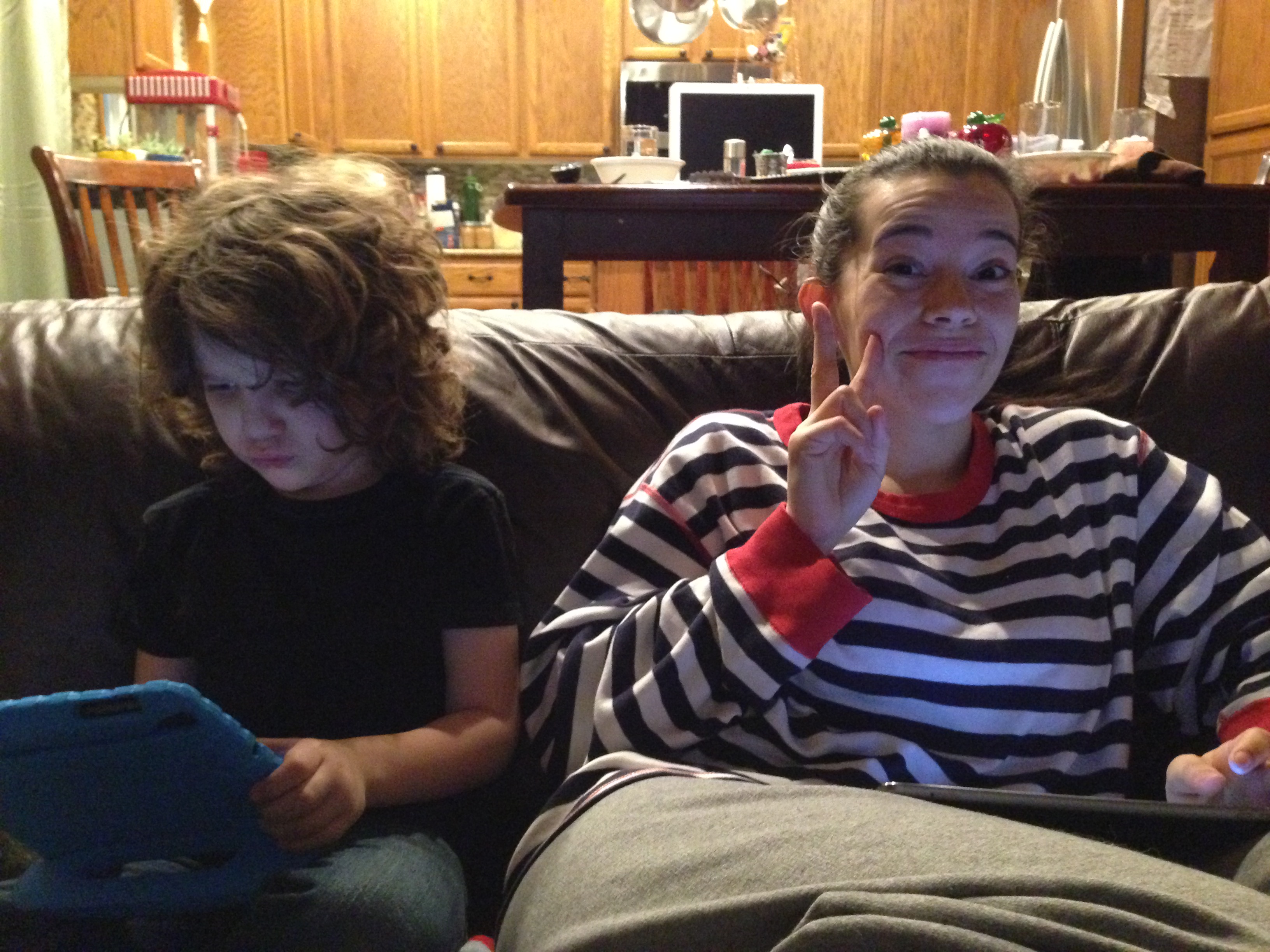 2015-01-12 05:53 UTC – Here are Alex and Amy playing Minecraft together from the other side of the screen.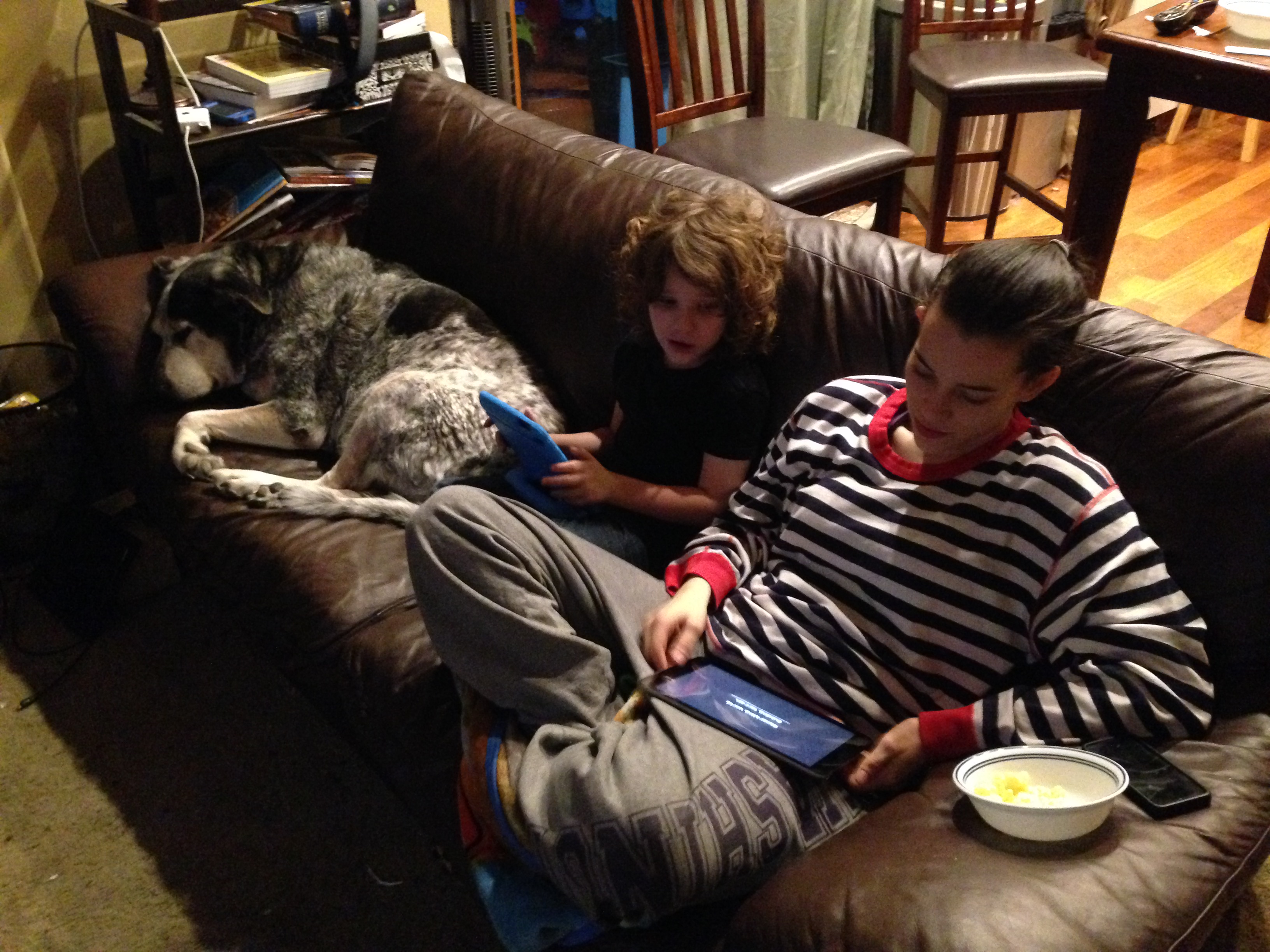 2015-01-12 05:54 UTC – Roscoe wants to participate, but it is just so sleepy in here.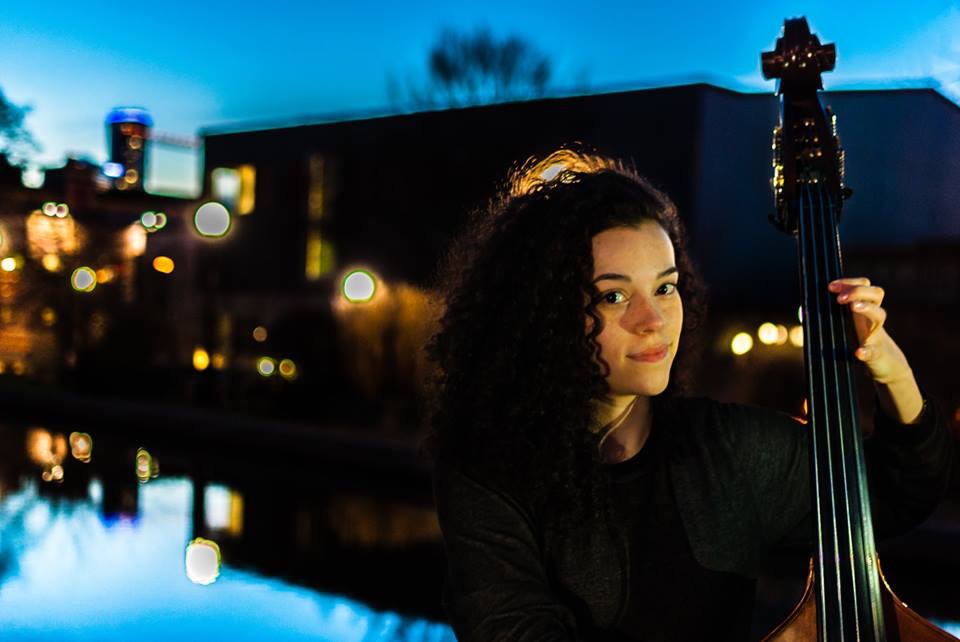 2015-01-13 08:33 UTC (Time when I got the picture, not when it was taken, Picture taken by Domography Photography) – Amy got a pro picture of herself for some reason. Came out great!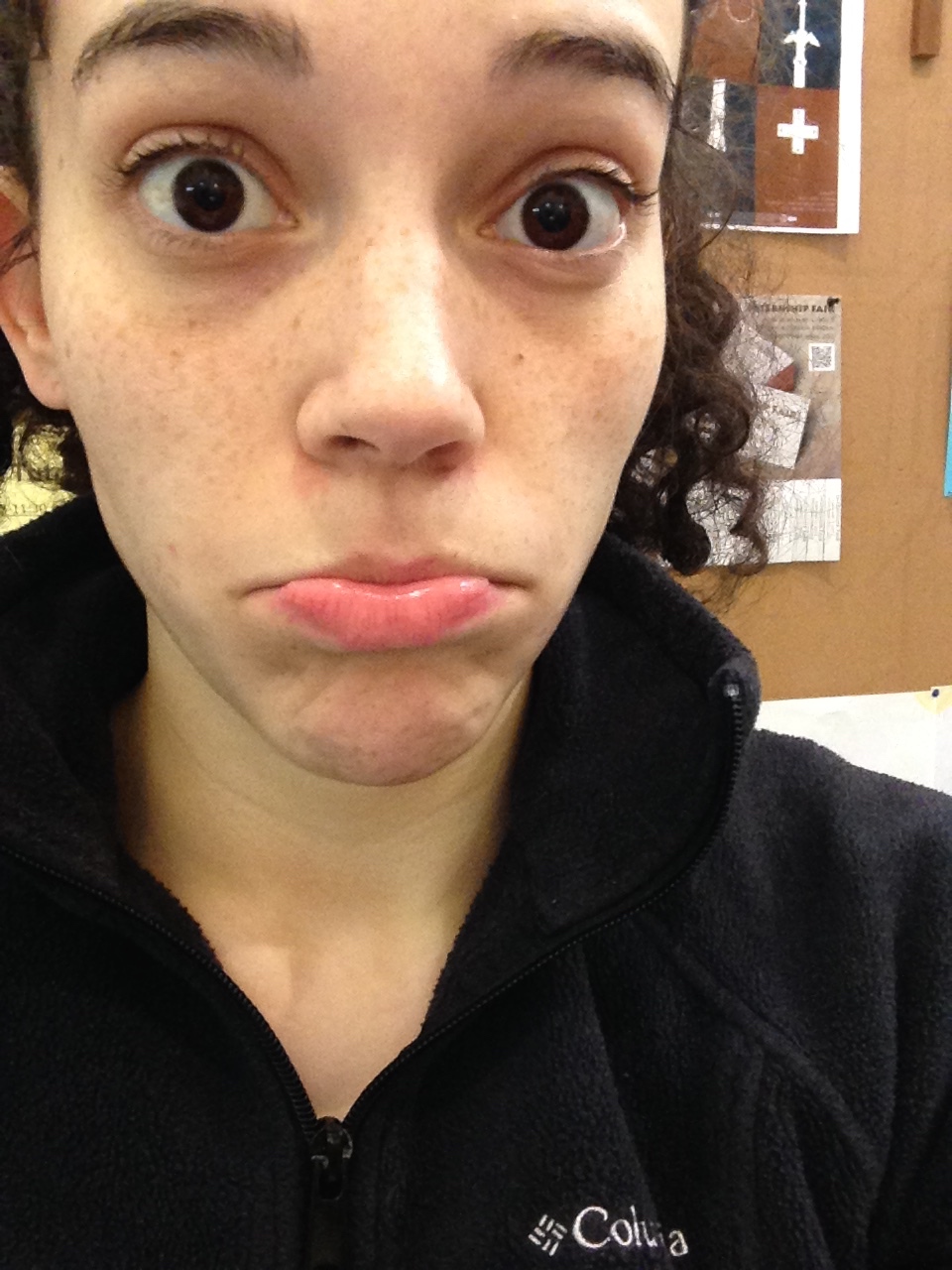 2015-01-15 14:27 UTC – Amy wanted to go to the annual company party with me and Brandy, but each person is only allowed one guest, so I had to ask if someone else at work would have Amy as a guest. So she made a sad face. We found a volunteer. So Amy would be able to go.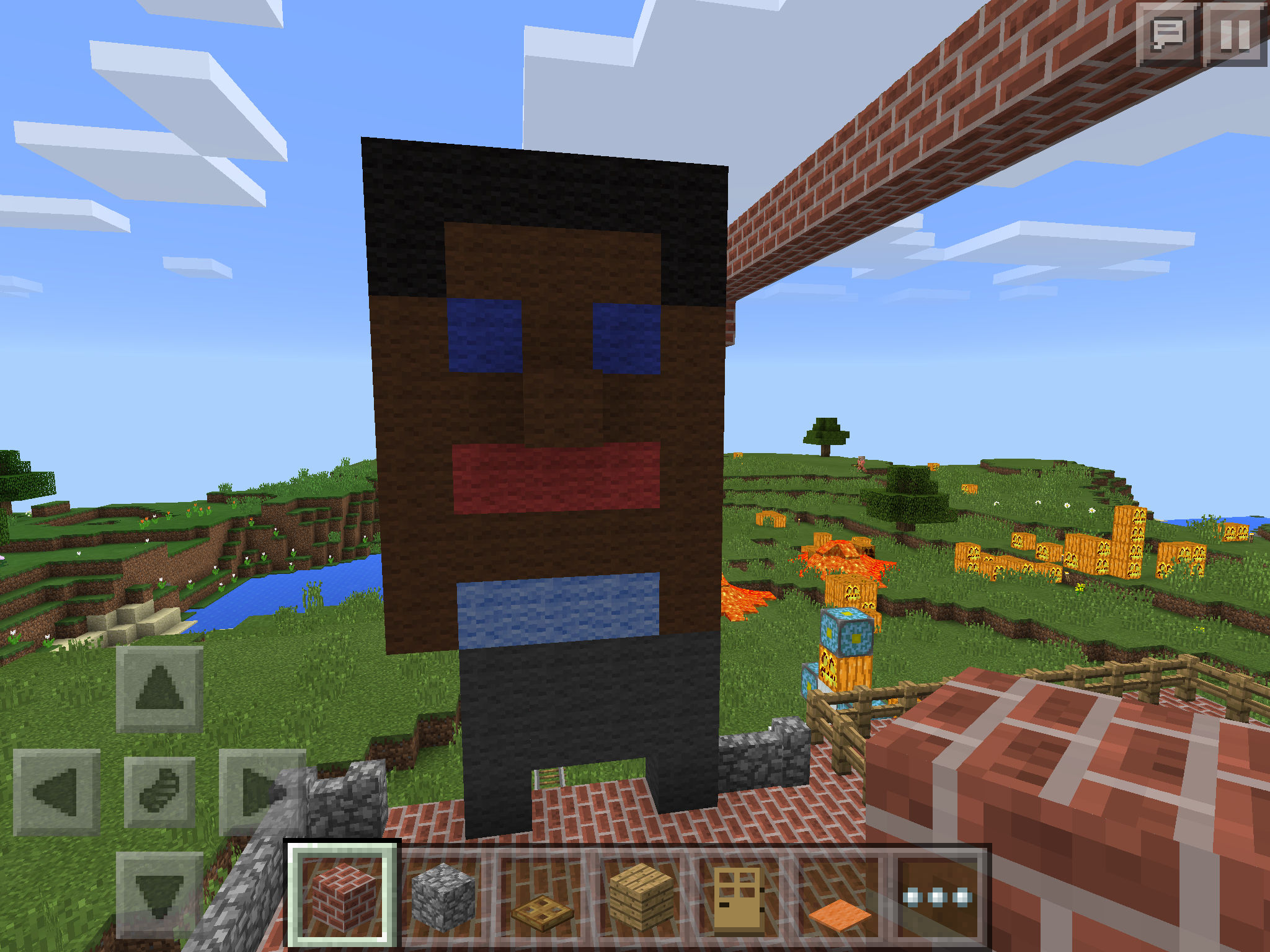 2015-01-17 02:52 UTC – But before party time, Alex was Minecrafting as usual. Here he built "a statue of Daddy". He had my Minecraft avatar stand in front of him as a reference while he built the statue.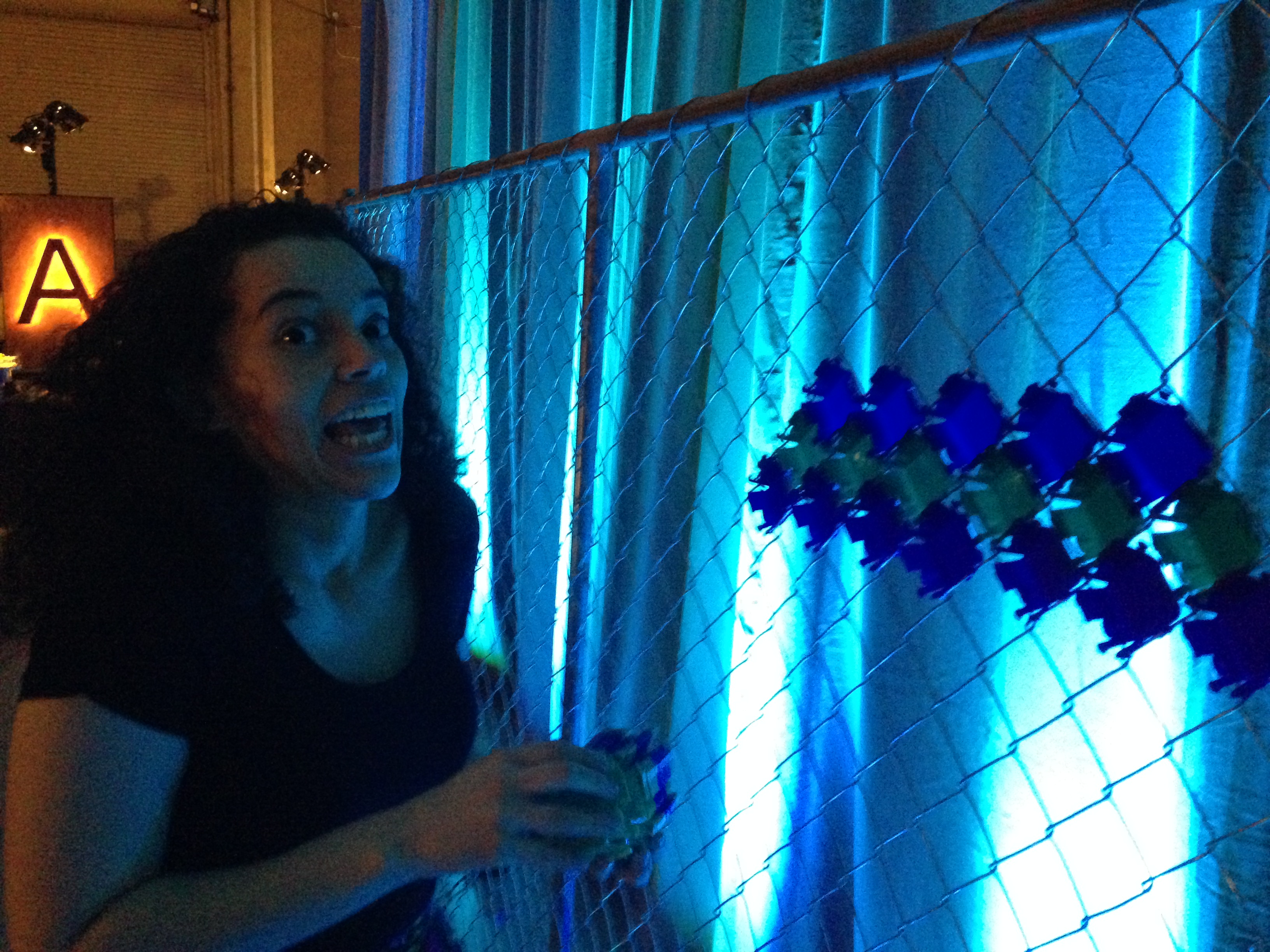 2015-01-18 04:34 UTC – At the party, Amy engages in one of the art activities.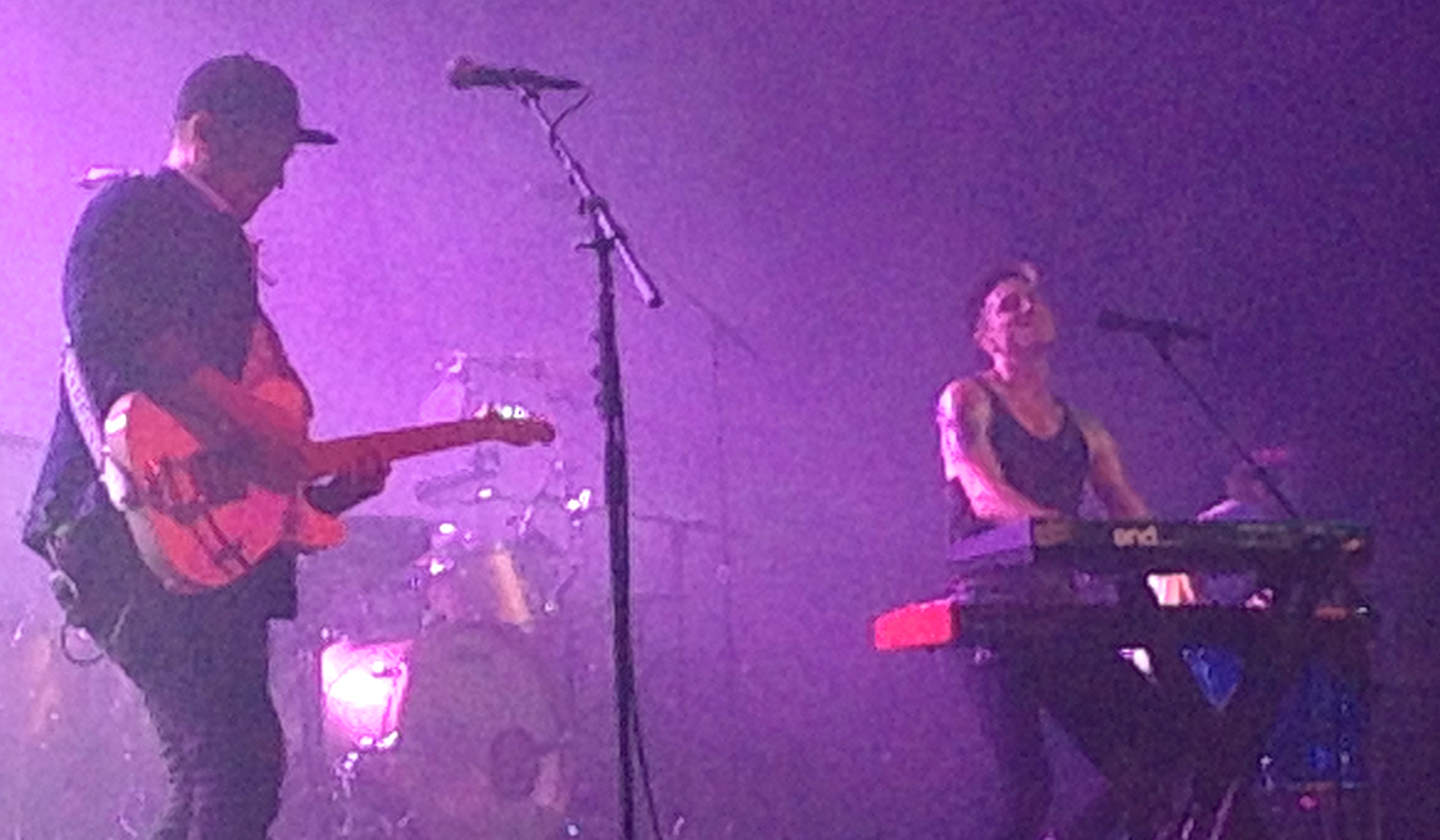 2015-01-18 05:37 UTC – Brandy and Amy wanted to go to the party for the music. The opening band was "Walk the Moon". Amy ended up with their set list hand written on a plate they threw into the crowd.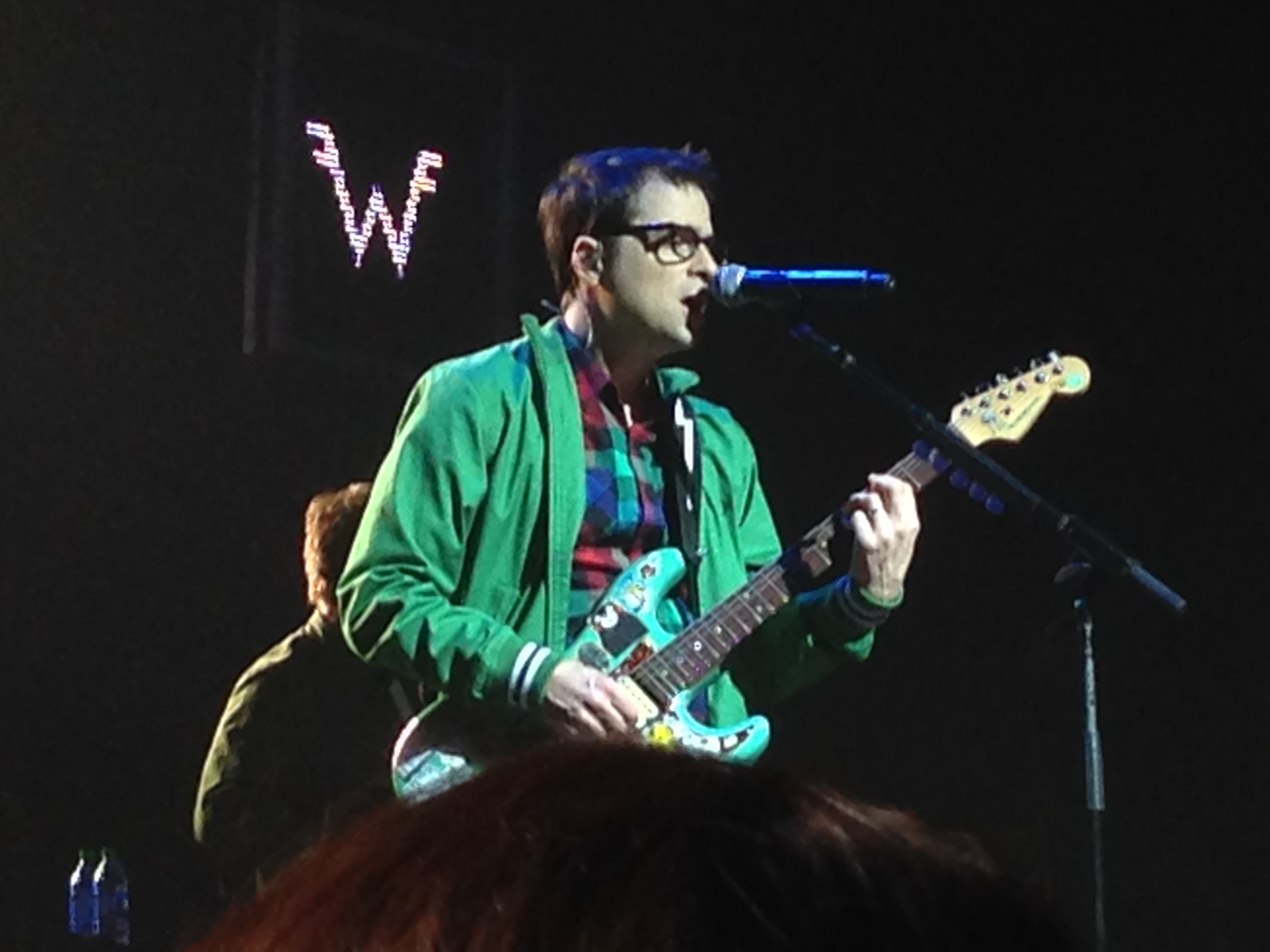 2015-01-18 06:15 UTC – The main band was "Weezer". This is Rivers Cuomo. He looks like a normal dude.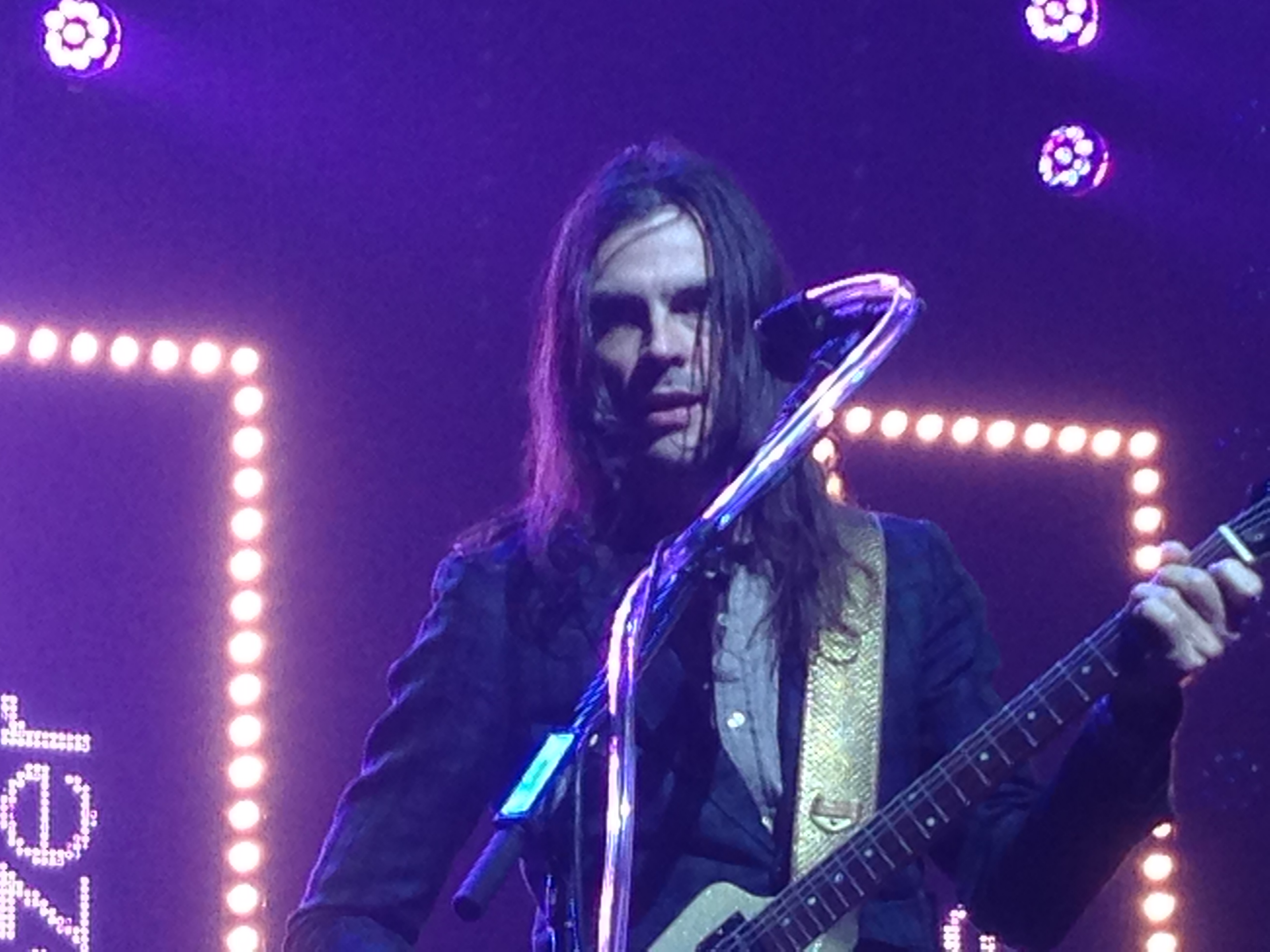 2015-01-18 06:15 UTC – This is Brian Bell. He looks scary. But Amy ended up with one of his guitar picks that was thrown to the crowd anyway. Yup, two souvenirs from the show.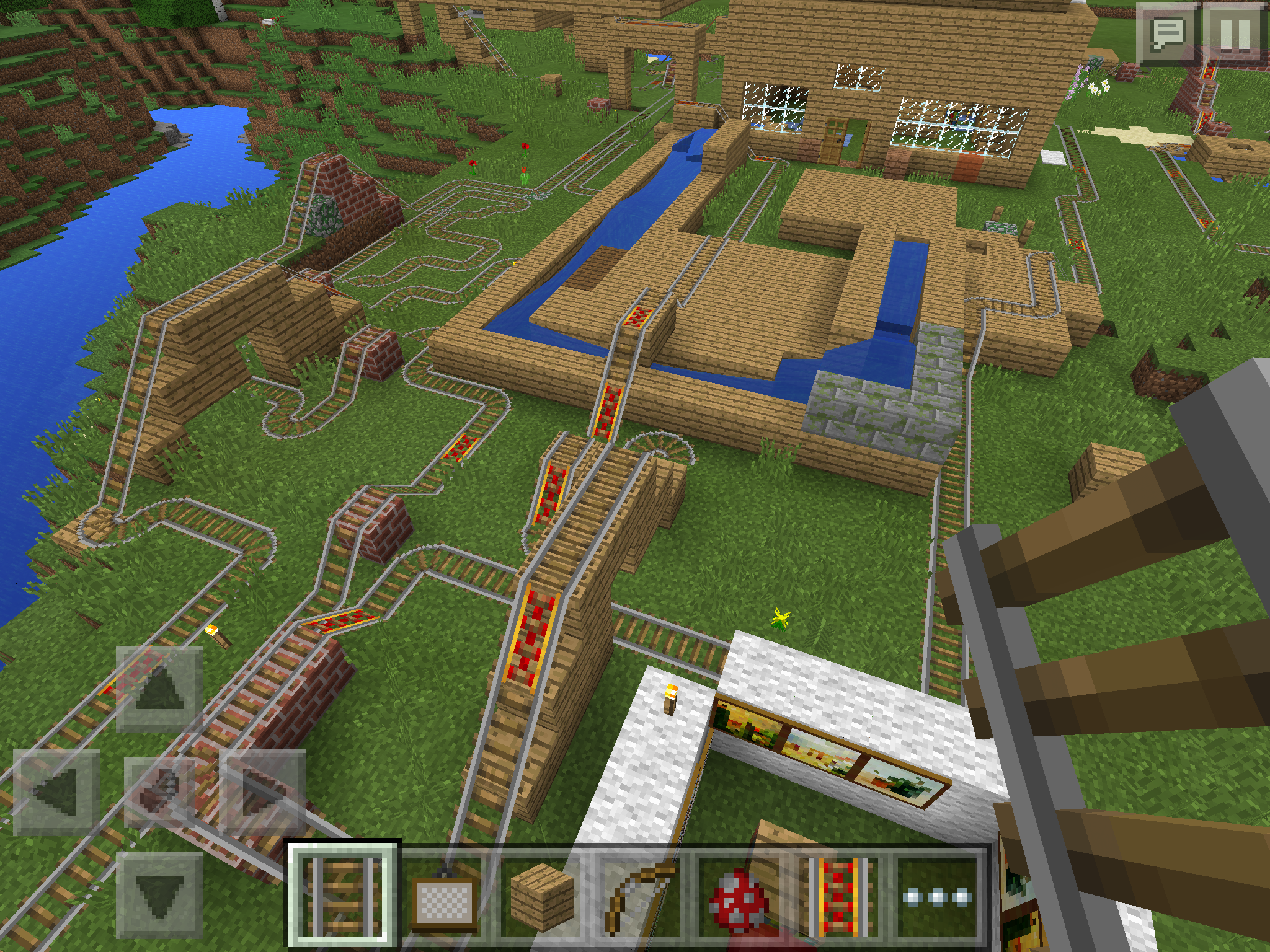 2015-01-20 05:12 UTC – Meanwhile Alex continues to build more and more elaborate things in Minecraft. This was a roller coaster he built, including a station where you get in and out, a ticket stand, etc.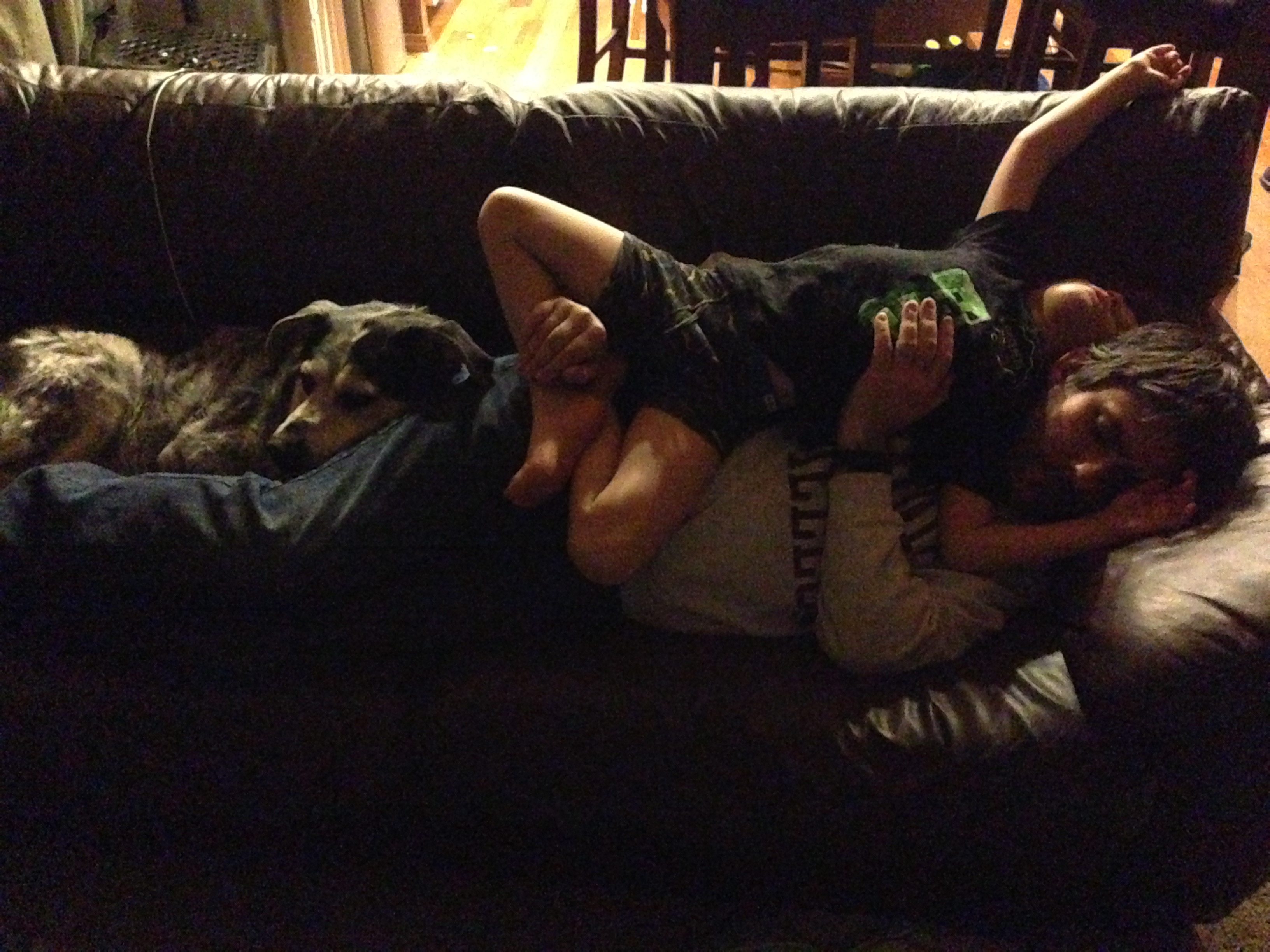 2015-01-22 09:33 UTC (Picture by Amy on my phone) – One night Amy found me, Alex and Roscoe like this on the couch.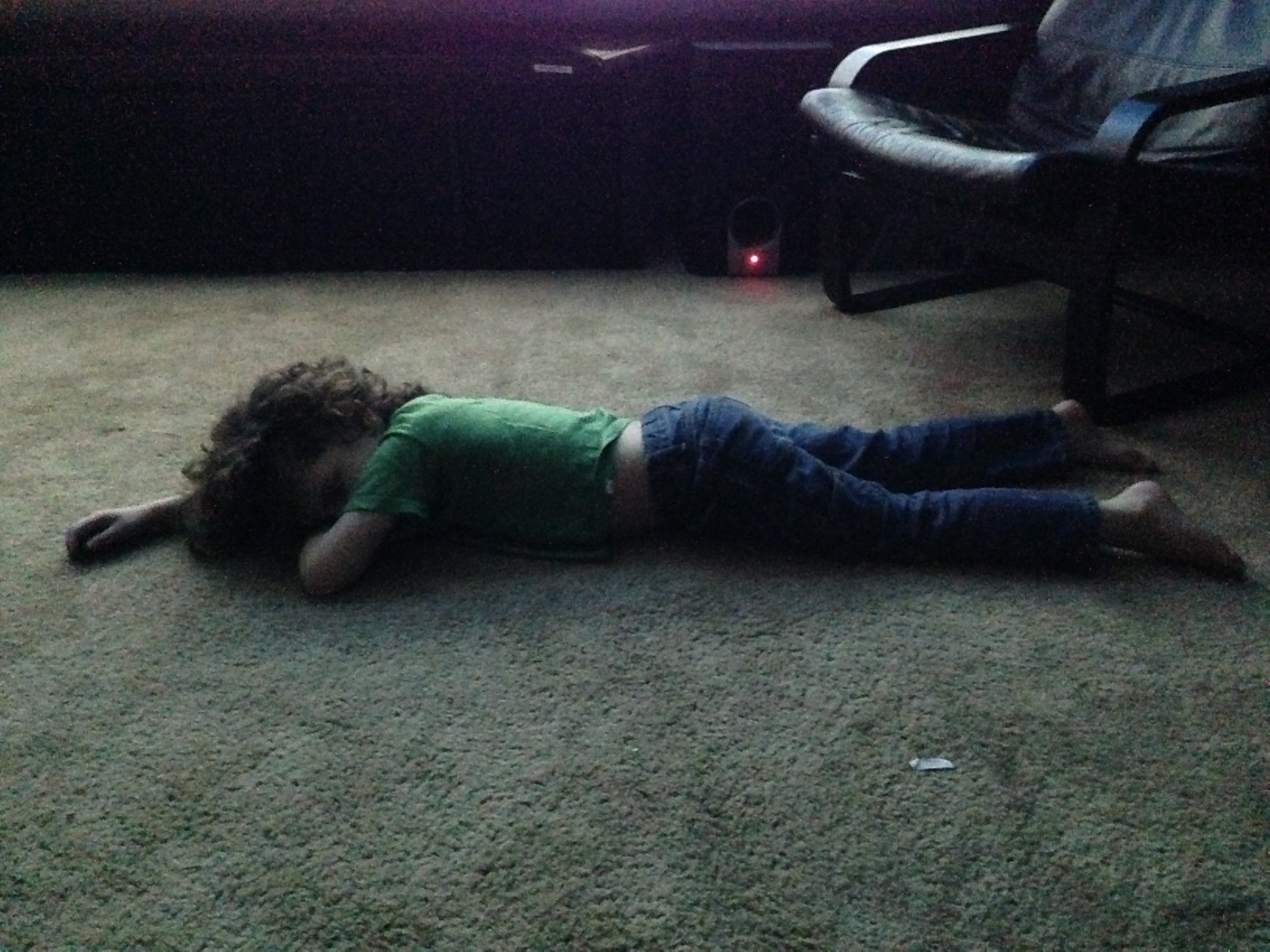 2015-01-26 06:58 UTC – Sometimes though, you don't even make it to the couch.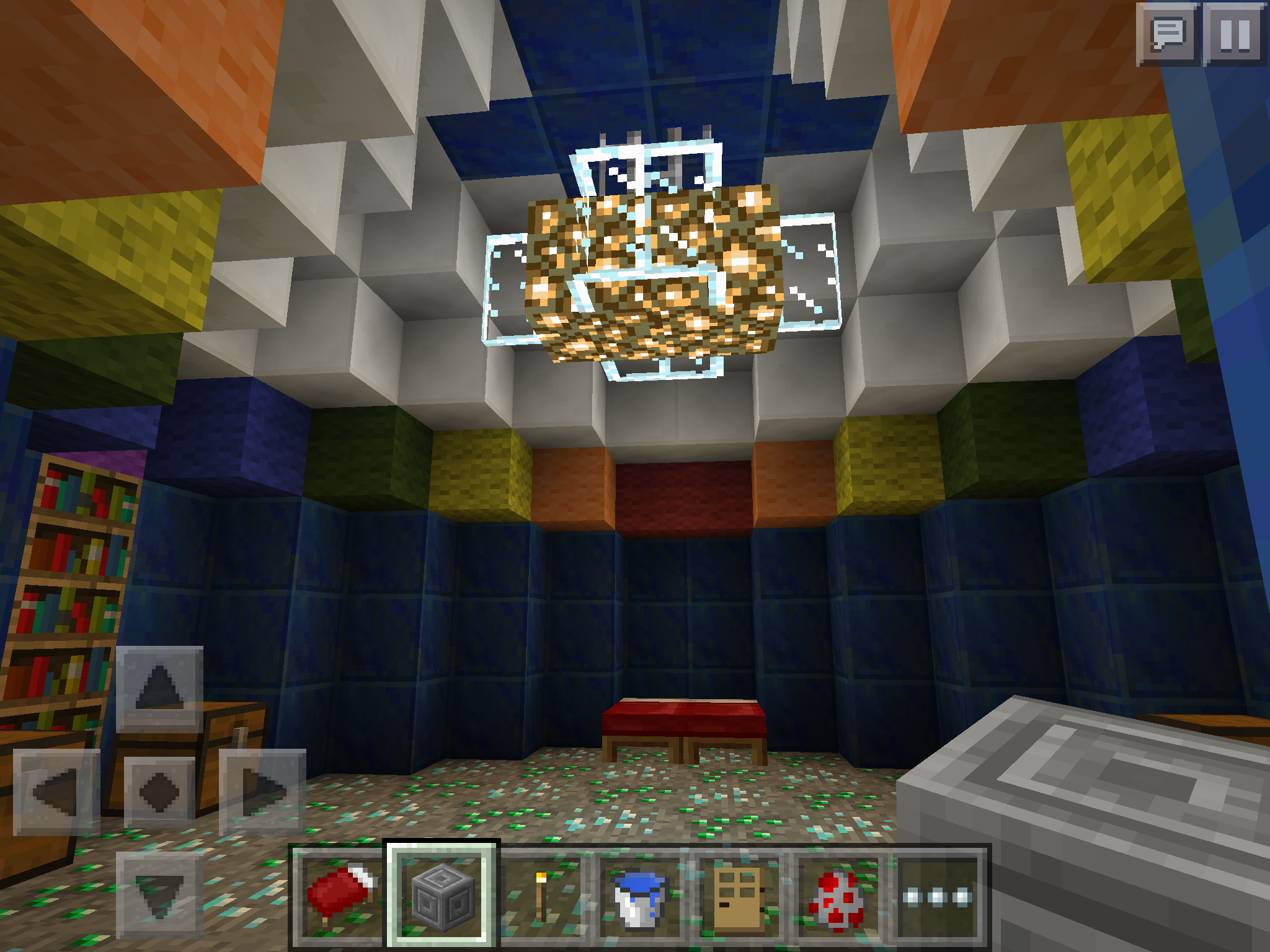 2015-01-27 21:00 UTC – Oh yeah, Brandy also got completely obsessed with Minecraft and spent many hours building things. This was one of her houses.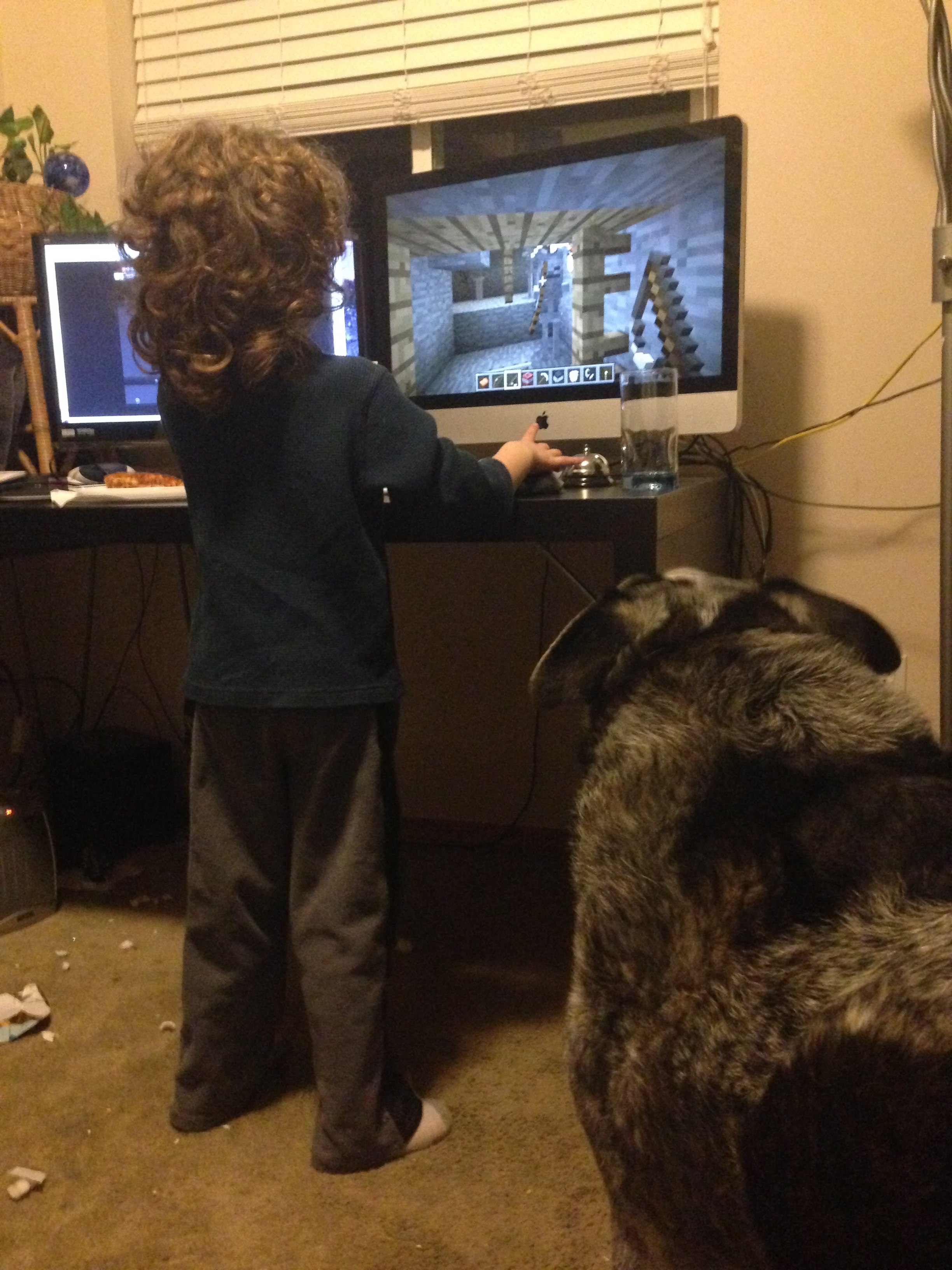 2015-01-30 05:06 UTC – Roscoe looks on as Alex continues Minecrafting at the end of the month. This time on the full computer version. Still creative mode, not survival mode very often yet. But February awaits.