Well, last time I noted the "First good news for Clinton in months!". I mentioned then that one data point does not make a trend. And today, with the next change worth noting to the five best polled candidate combinations, we indeed don't get more good news for Clinton. Instead, this time we get Iowa flipping to Bush: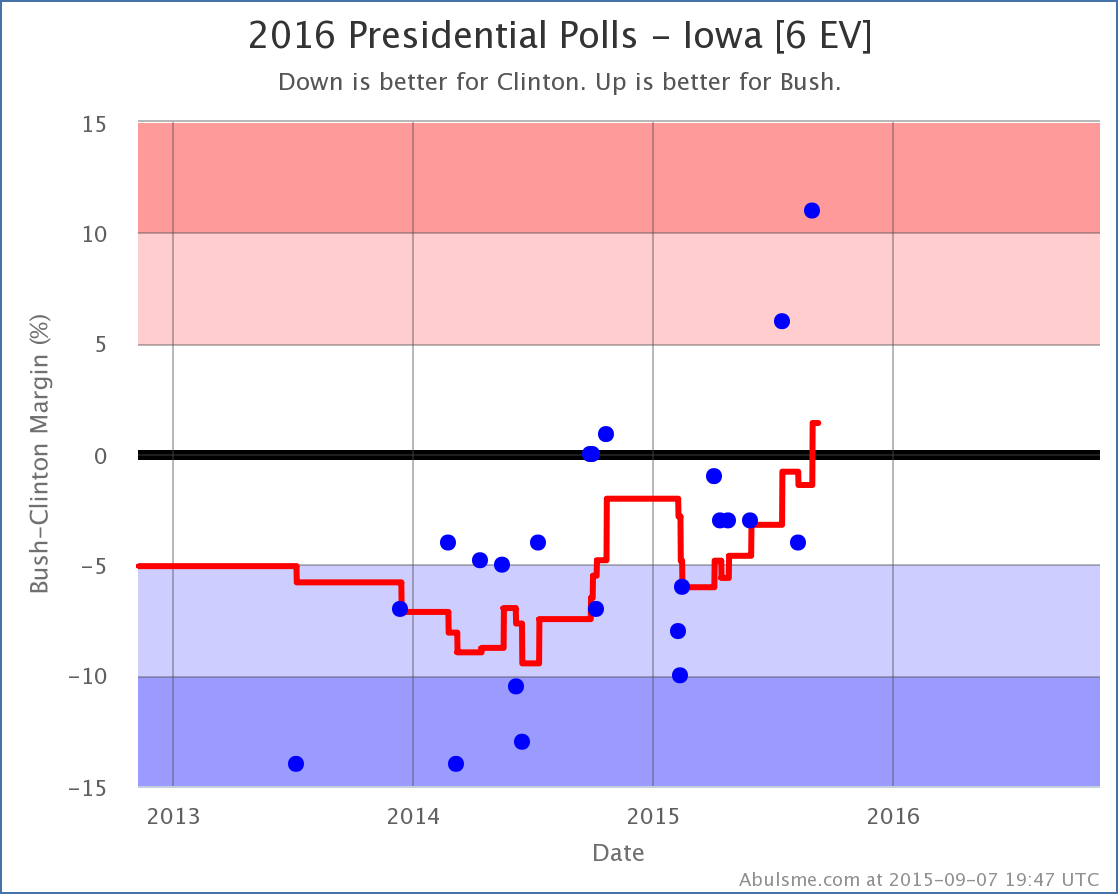 Only two of the last five polls in Iowa show a Bush lead, but they both show big leads. When averaged out, you have a 1.4% Bush margin… and a trend which has been moving away from Clinton since February. If the moves toward Hillary in New Hampshire mentioned in that last post were the start of any bottoming out for Clinton, there is no evidence of it here in Iowa. Indeed, if anything, the trend away from Clinton seems to be accelerating.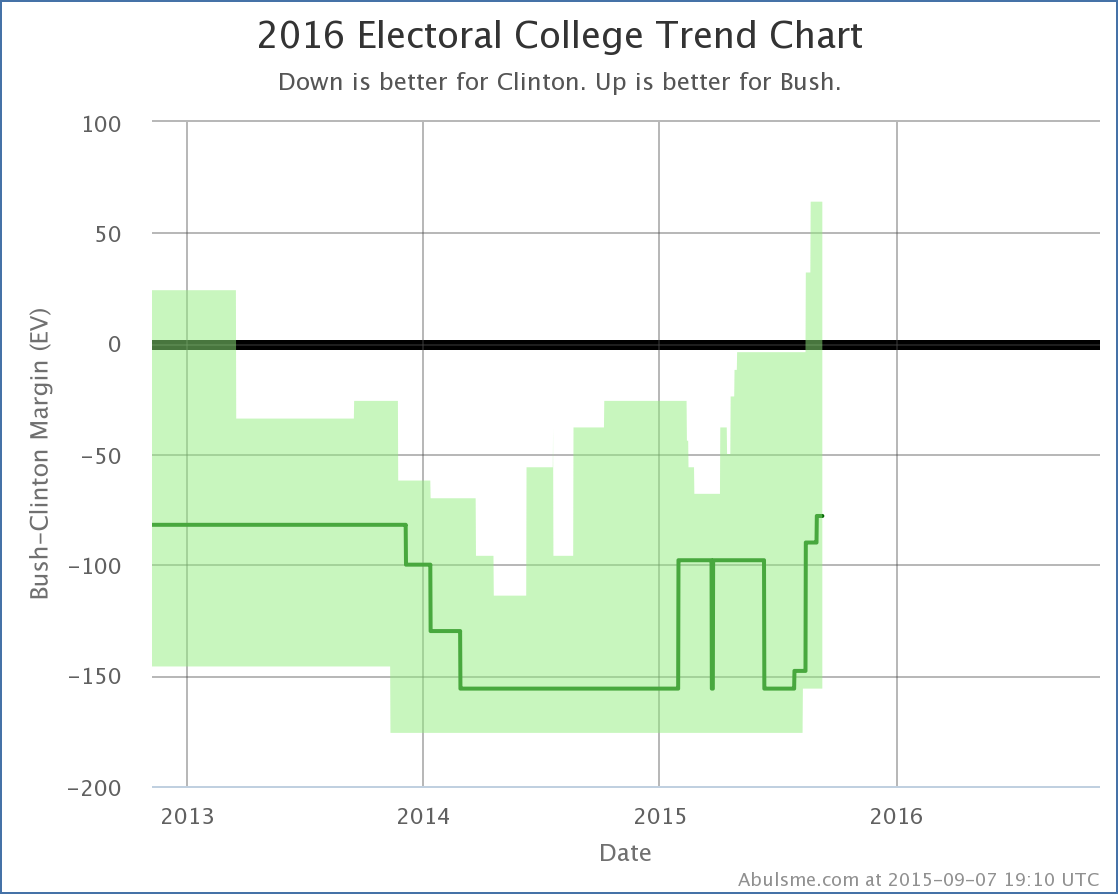 In the national Bush vs Clinton view, Bush is now losing by 78 electoral votes in the "expected" case where each candidate wins every state where they lead the poll averages. Yes, this is still a loss, but it is better than Bush has done in this matchup since the start of polling for 2016.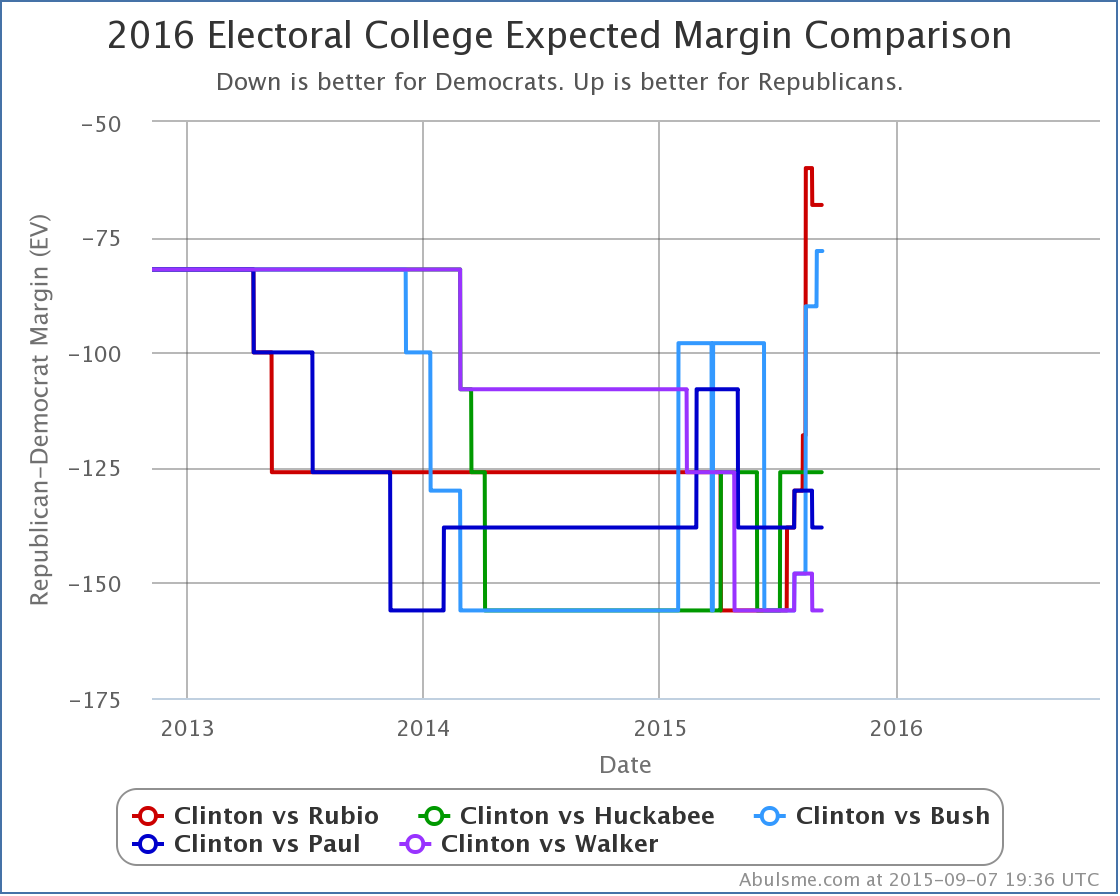 Looking at how Bush is doing compared to the rest of the best polled Republicans, Rubio is still doing better against Clinton, but Bush isn't far behind. Huckabee, Paul and Walker's margins against Clinton are significantly worse. In this particular view, they aren't really gaining on Clinton at all. This doesn't give the full picture though, as a quick look at the tipping point shows: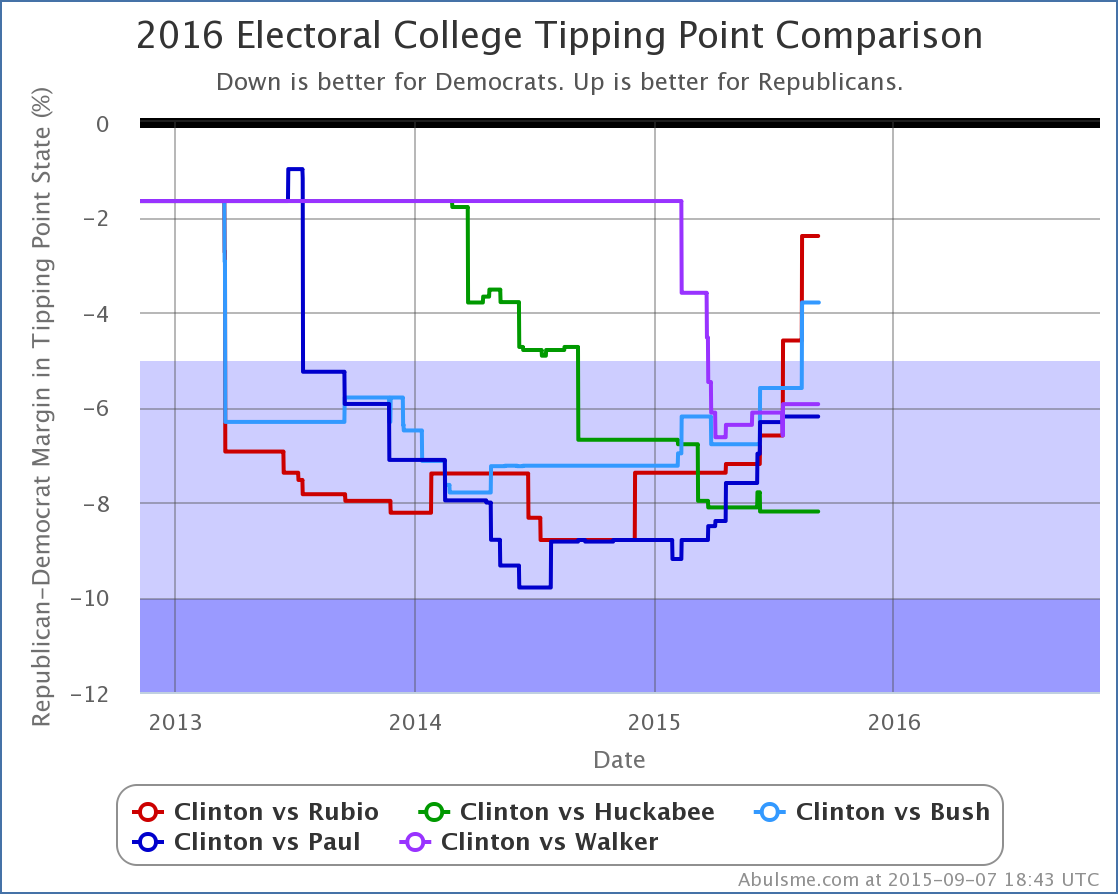 Bottom line, despite the move in her direction last time, the overall trends continue to be against Clinton. When and if this deterioration stops, and how that affects the primary races, is the big question of the campaign at the moment.
428.1 days until the first general election polls close.
Note: This post is an update based on the data on ElectionGraphs.com. All of the charts and graphs seen here are from that site. Graphs, charts and raw data can be found there for the race nationally and in each state for every candidate combination that has been polled at the state level. In addition, comparisons of the best polled candidate combinations both nationally and each in each state are available. All charts above are clickable to go to the current version of the detail page the chart is from, which may contain more up to date information than the snapshots on this page, which were current as of the time of this post. Follow @ElecCollPolls on Twitter for specific poll details as I add them.