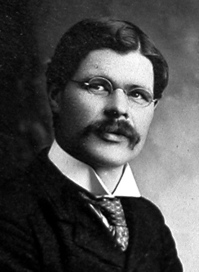 This would be my mother's mother's father. I have a nice picture of him. :-)
Other than that, born in Vermont. Lived a while in Maine. Married twice. No kids with the first wife. Two with the second. One of which was my (Great) Uncle Rod, and the other of which was my Grandmother. He was a minister in the United Church of Christ. Although it didn't become the UCC until right before his death. I believe the branch he came from was the Congregational part of the UCC and he probably would have identified more closely with that.
And that is about all I know.