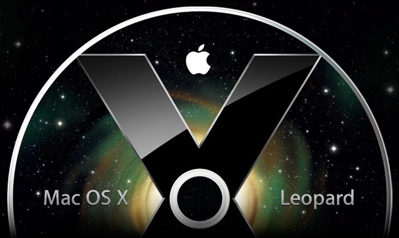 I'd actually considered not posting about the WWDC keynote because it was definitely not as much as hoped for. No new hardware. The "top secret features" turned out to be evolutionary, not revolutionary, and most of the features that were shown were actually ones that had been shown before.
Having said that, it is worth looking at all the Demo videos at the link above. There *is* some pretty cool stuff in there. And I'll have it installed on my Mac the day it comes out.
I will do a couple quick notes on Leopard (and stuff) in the wake of the keynote:
Desktop: Some of this looks like it could be good. But it is in the class of the kind of thing I can' really give a good opinion on until I get to try it.
Finder: This should be good. I like some of these enhancements. And while I have not yet even one single time used cover flow in iTunes (other than to check it out when it first came out) I could see myself using it in the finder.
Quick Look: This should be very good. It seems like one of those, of course it should do that, sorts of things.
Time Machine: By far the feature I want the most. I live in perpetual fear of losing my data. I run automated backup software every night. This should take it to the next level. They also noted that you will be able to hook up a large drive on the network and then have multiple Macs back up to it. As we are likely to have a second Mac in the house later this year, I'll have to decide if I want a separate backup drive on each, or a big one for the house. I'm guessing network speeds will still be prohibitive to do remote backup over the internet to a drive at my mom's house or something… but maybe in a few years.
Spaces: I can certainly see the appeal in theory, but I'm not sure how much I'd actually use it.
Mail: Graphical stationary templates? Oh no, please no. I really don't need that. Notes and To Do lists? Hmmm… I use other things for that right now. But I admit I often email myself to do's and use my inbox to keep track of them. Perhaps I'll give it a shot. RSS feeds in mail? Maybe. I'll check it out. I've never gotten into the habit of reading my favorite sites by RSS rather than actually going there. I actually LIKE going to the websites themselves. But one again, I'll try it.
iChat: Most of the new features are aimed at doing the "fun" sort of things. I really can't see myself doing them more than once. Amy? I could see her doing them… except all her friends use Skype for IM, not AIM, and as far as I know none have video capability yet. But we shall see. The Demo made me want to slap the guy who was showing the features. Bleh. There are some other features that will be potentially usable though, the document sharing and such. But those are more business useful, and Macs still are not very strong in that market.
Other: I will use the web clipping dashboard thing a LOT. Safari on Windows? We'll see how that goes. Parental Controls? We'll check it out. Boot Camp: I'm unlikely to ever use it. And if I have that need, I see myself going the Parallels route instead. iPhone Apps as Web 2.0 apps? That is lame. You can do a lot that way, but I don't believe it covers all cases. If the iPhone really is OS X under the hood, you can't fully exploit it unless you let people develop for it. And for that matter, I want terminal and the ability to get at the internals just like I can on my Mac if I want to. It will be interesting to see what happens after launch. Do I still want an iPhone? Yeah. But I'll almost certainly be waiting for Rev 2 in a year or so. (Of course, in all honesty, it is because of being locked into my Sprint contract for awhile and the cost of switching… not the thing with the apps. :-)
OK. That's if for WWDC.
Oh yeah, you can watch the whole keynote here. Or at least you will be able to after every geek on the internet stops trying to watch it at the same time. It was unwatchable when I tried about an hour ago.