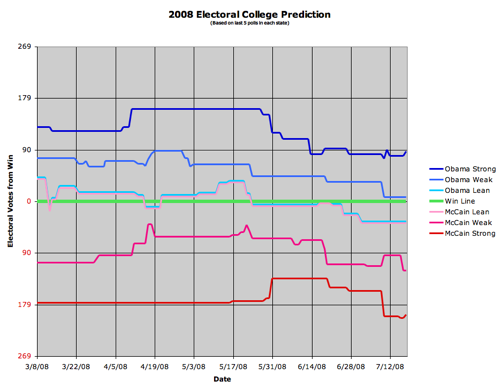 Today we have a rare day with good poll news for McCain.
Obama's lead in Oregon drops below 10%, moving it from "Strong Obama" to "Weak Obama".
McCain's lead in Kansas grows above 10%, moving it from "Weak McCain" to "Strong McCain".
Since these are Weak/Strong changes and don't involve moving in or out of Leaning Status, or flipping which direction a state is leaning, the summary does not change.
Current Summary:
McCain Best Case – McCain 277, Obama 261
Obama Best Case – Obama 389, McCain 149
If everybody gets their leans (and Obama gets DC) – Obama 306, McCain 232