Some new polling was added today from PPP in North Carolina. It didn't change the status of any state for any of the top five "best polled" candidates, nor did it change the tipping points for any of those. However, it did move Clinton vs Bush ahead of Clinton vs Paul in the metric I use to measure how good the polling is for the various candidate combinations. This means that Clinton vs Bush is now the default view when you go to election2016.abulsme.com.
Now, this does NOT necessarily mean that Clinton and Bush are the front runners in their respective primary races… although there is a strong argument that they are… it just means that there is currently better state by state polling data for this particular combination than any of the others.
Given this, I thought a quick overview of the Clinton vs Bush combination was in order.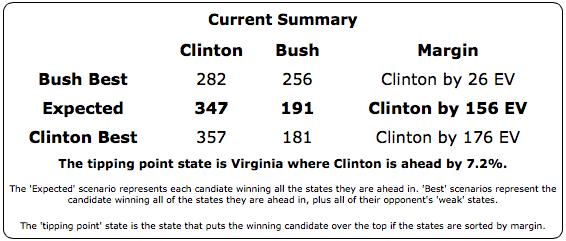 So, as with all the other "top five" Republicans against Clinton, Bush is behind, even in the "Best Case" where you give him all of Clinton's weak states.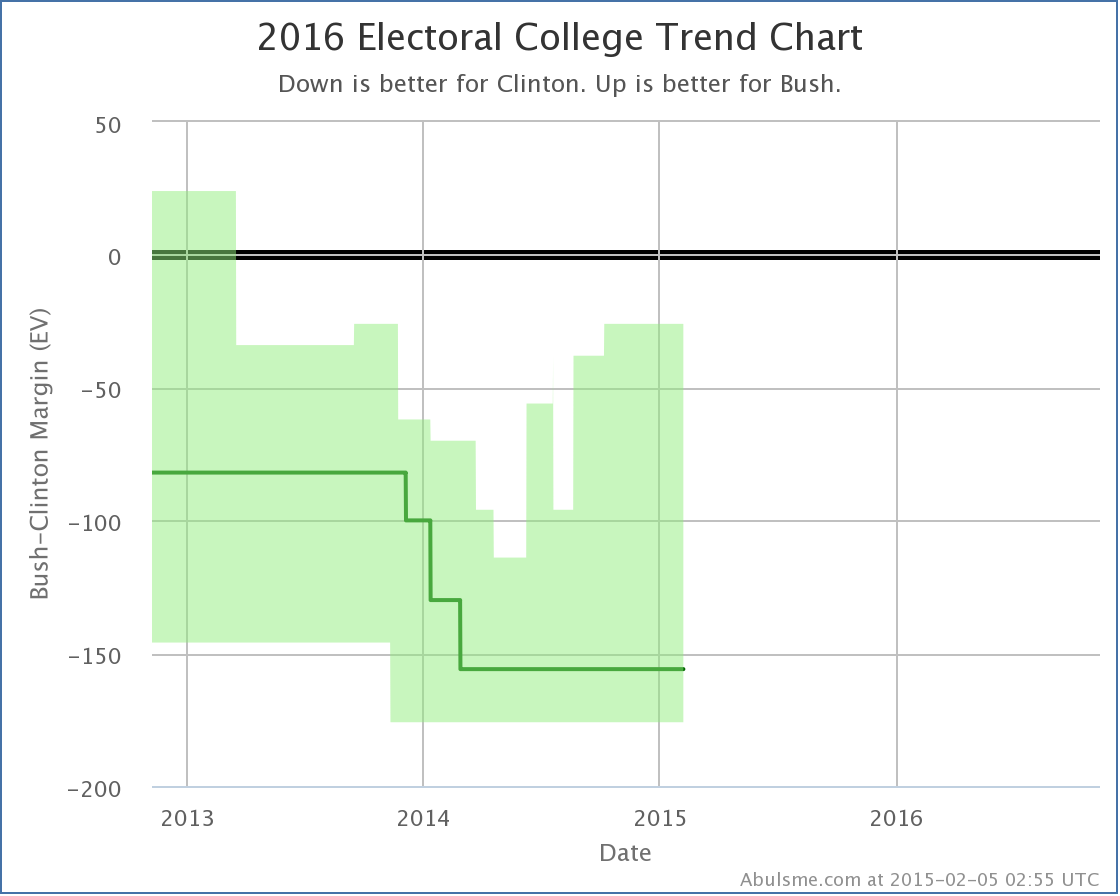 But, unlike some of the others, Bush's "best case" has been steadily improving since last spring.
And while it hasn't happened yet, there are two states right on the verge of flipping and improving his expected case as well…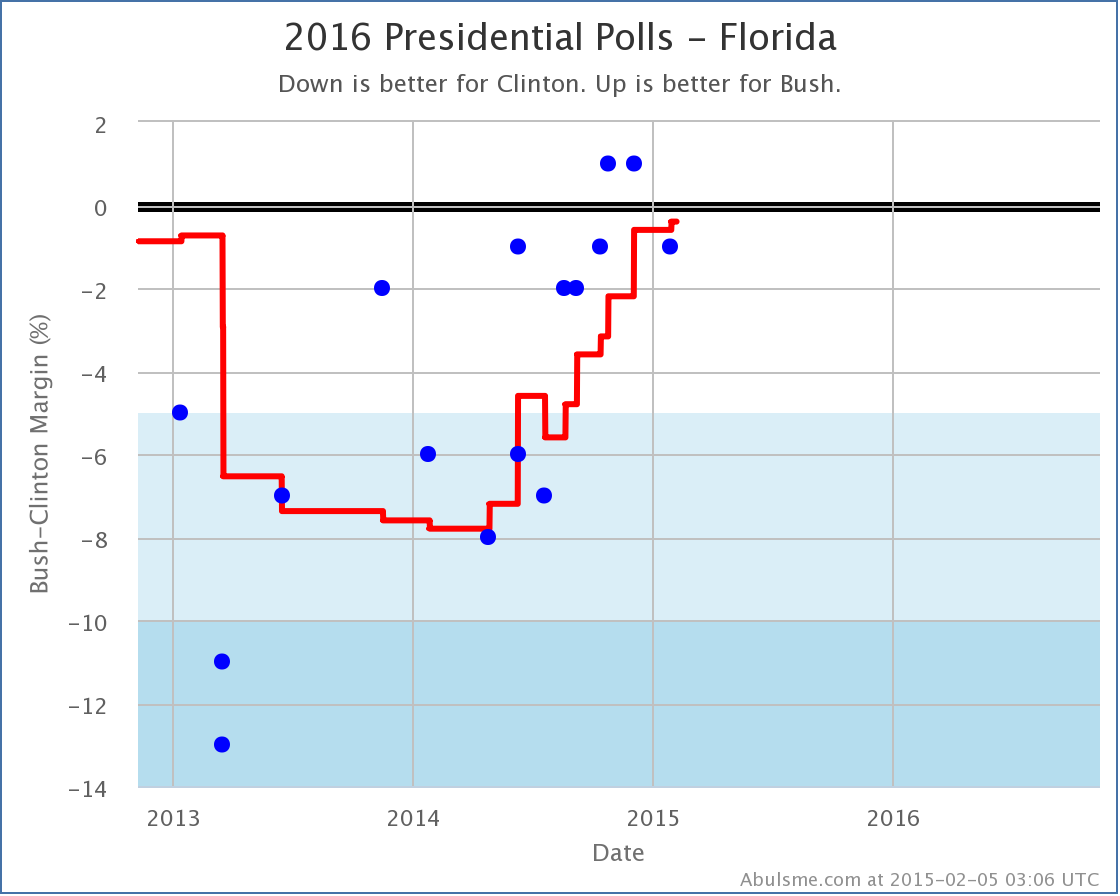 Florida, with 29 electoral votes, considered by many a "must win" for any Republican path to victory, has been trending strongly away from Clinton and toward Bush since bottoming out in the first part of 2014. Currently Clinton's lead is 0.4% in my average. One more good poll for Bush, and Florida will move into his column.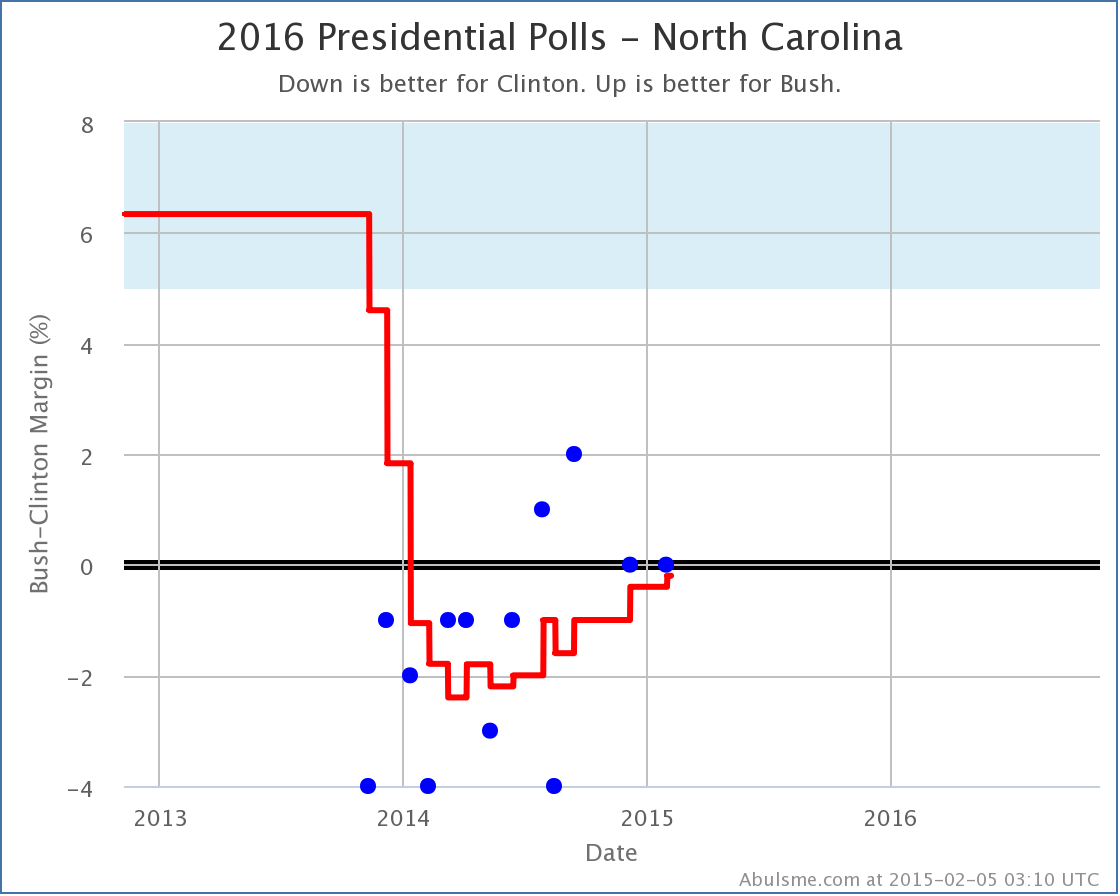 Ditto with North Carolina with 15 electoral votes, where Clinton's lead is a minuscule 0.2%. Both these states are really neck and neck, but the trend has been in Bush's direction in both.
Do not be surprised if these flip and Bush's "expected case" starts moving in his direction soon.
Of course, to actually win, a lot of states need to move. The "tipping point" measures this.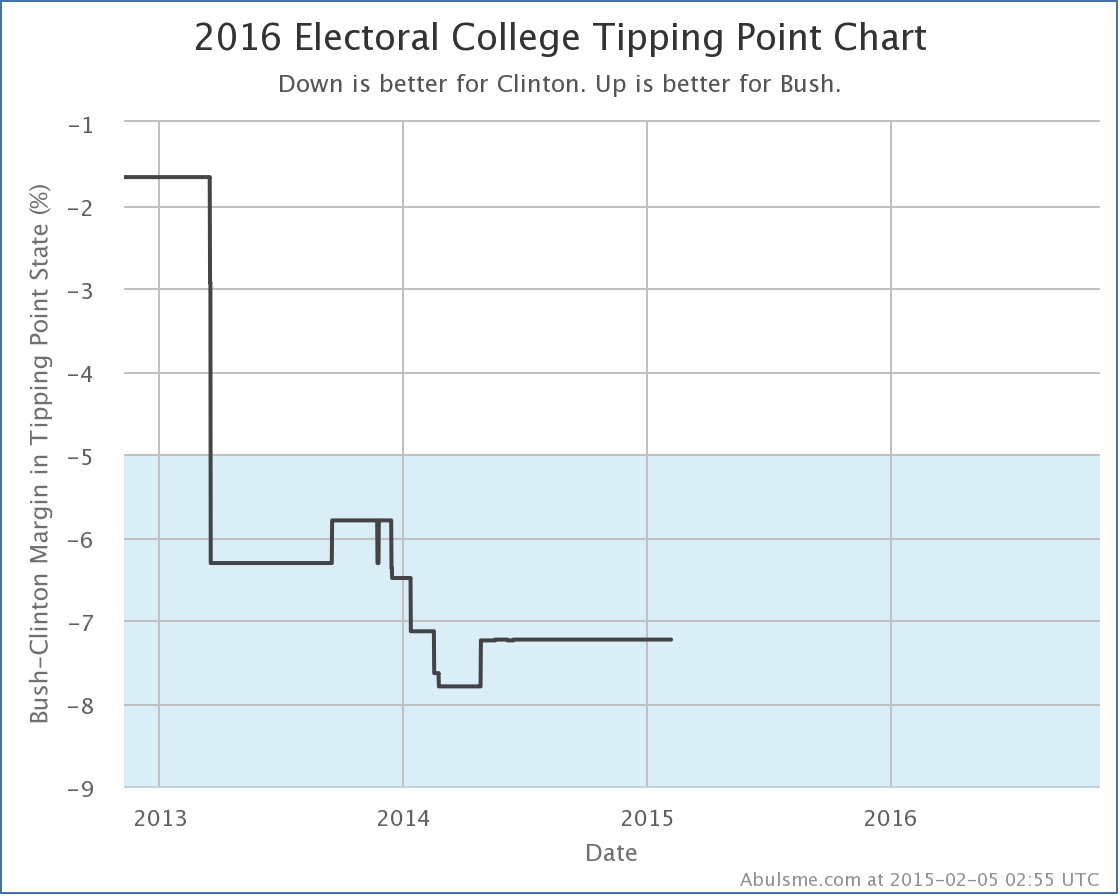 No significant movement here recently. Does this move Bush isn't moving all the states he needs to? Maybe. But more likely, there just hasn't been much new polling in the states near Bush's current tipping point.
To start seeing movement in the tipping point for Clinton vs Bush, we need some new polls in states like New Hampshire (last poll in November), Wisconsin (last poll in April), Virginia (last poll in March), Minnesota (last poll in June) or Colorado (last poll in July).
The age of the polls in these states shows just how far away we still are from having a large enough volume of state level polling to have a good "real time responsive" sort of take on the situation. At this stage, polling is still slow and sparse in most states, and you have to interpret things accordingly.
Now, you can't give a summary without the traditional map. So here is the current Clinton vs Bush map…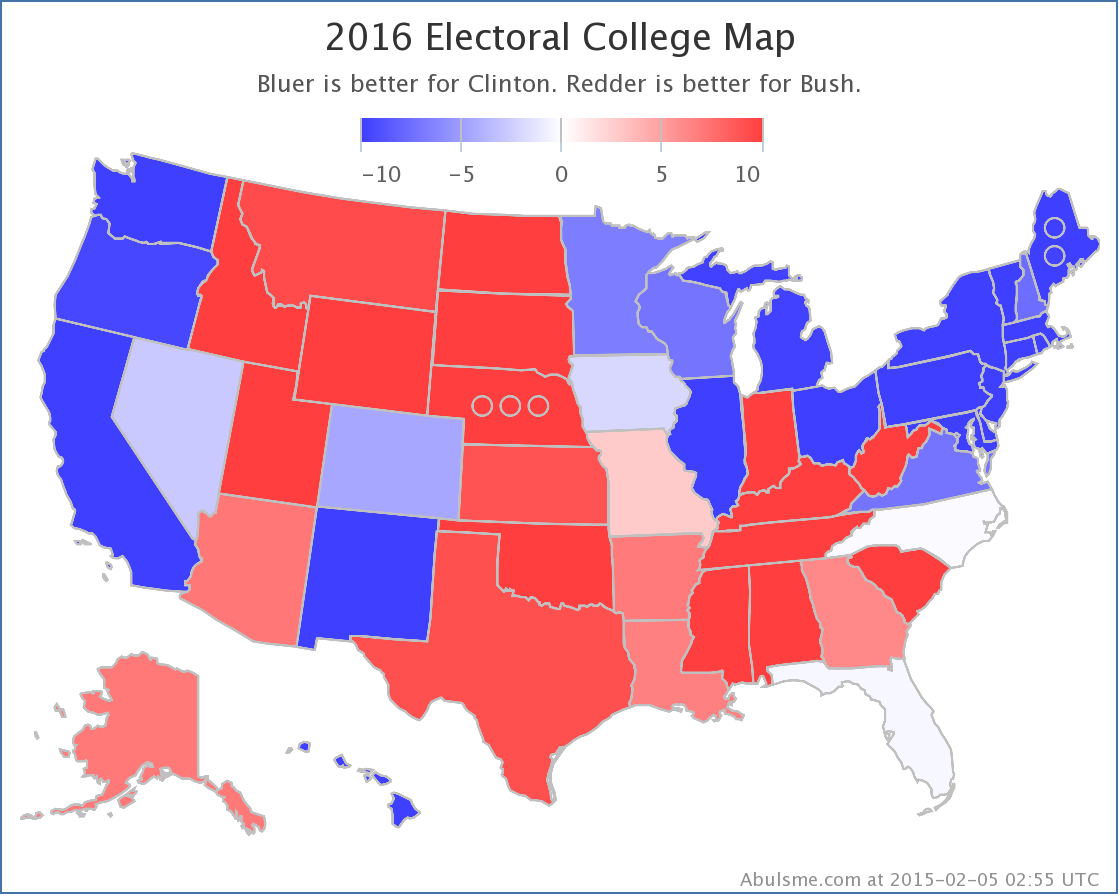 And finally, here is how that looks as a spectrum of the states broken down into the various classifications:

So there is our new "best polled" candidate combination… for the moment…