There have been polls in Michigan, Wisconsin and California since the last post.
There is no change for the front runners. The Clinton vs Trump summary remains the same, with anything from Clinton by 156 to Trump by 30 in the realm of the possible, with Clinton by 138 the "expected" result and the tipping point remaining at Clinton by 3.9%.
But the Wisconsin polls made a difference for Clinton vs Cruz: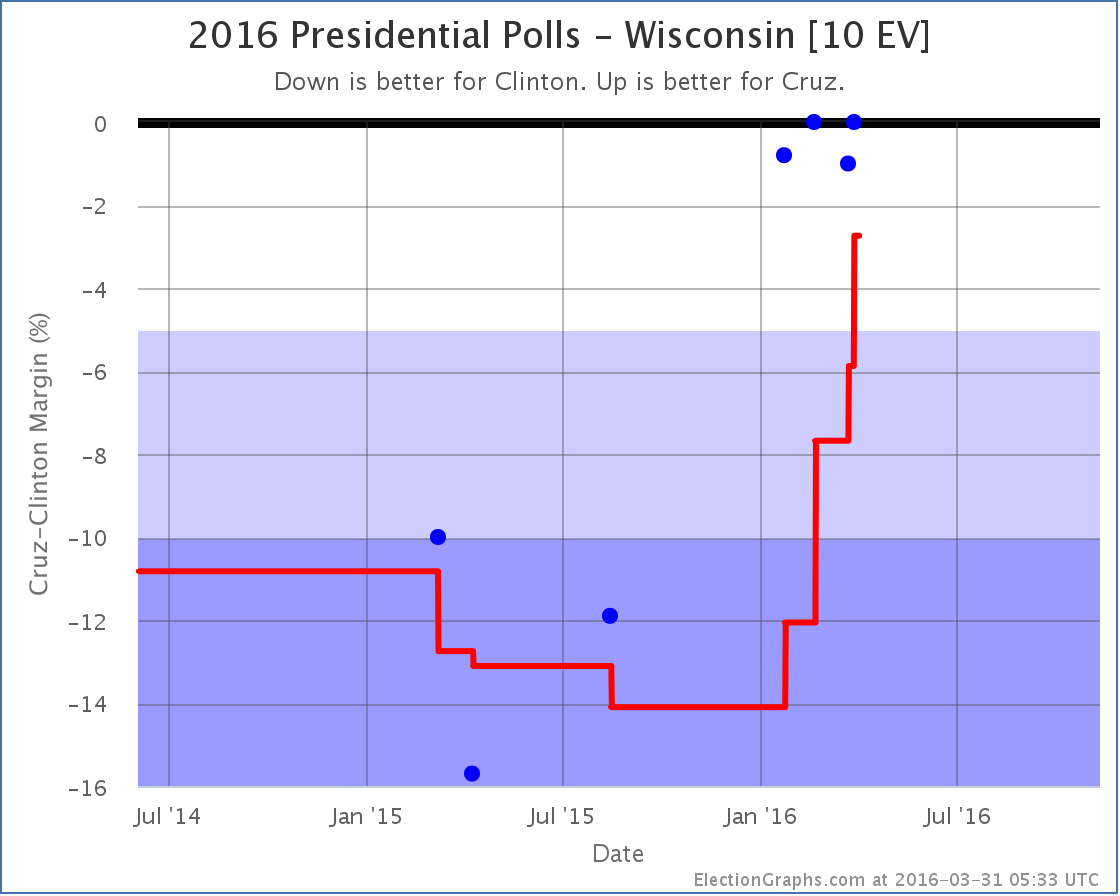 Four of the five polls used in the average now show a very tight Clinton vs Cruz race in Wisconsin. The average now has Clinton ahead by only 2.7%, and clearly it is only that high due to the oldest poll included in the average. So Wisconsin is added to the list of states that Cruz might win in his "best case" where he wins all the states he is ahead in, plus all the ones where he trails by less than 5%.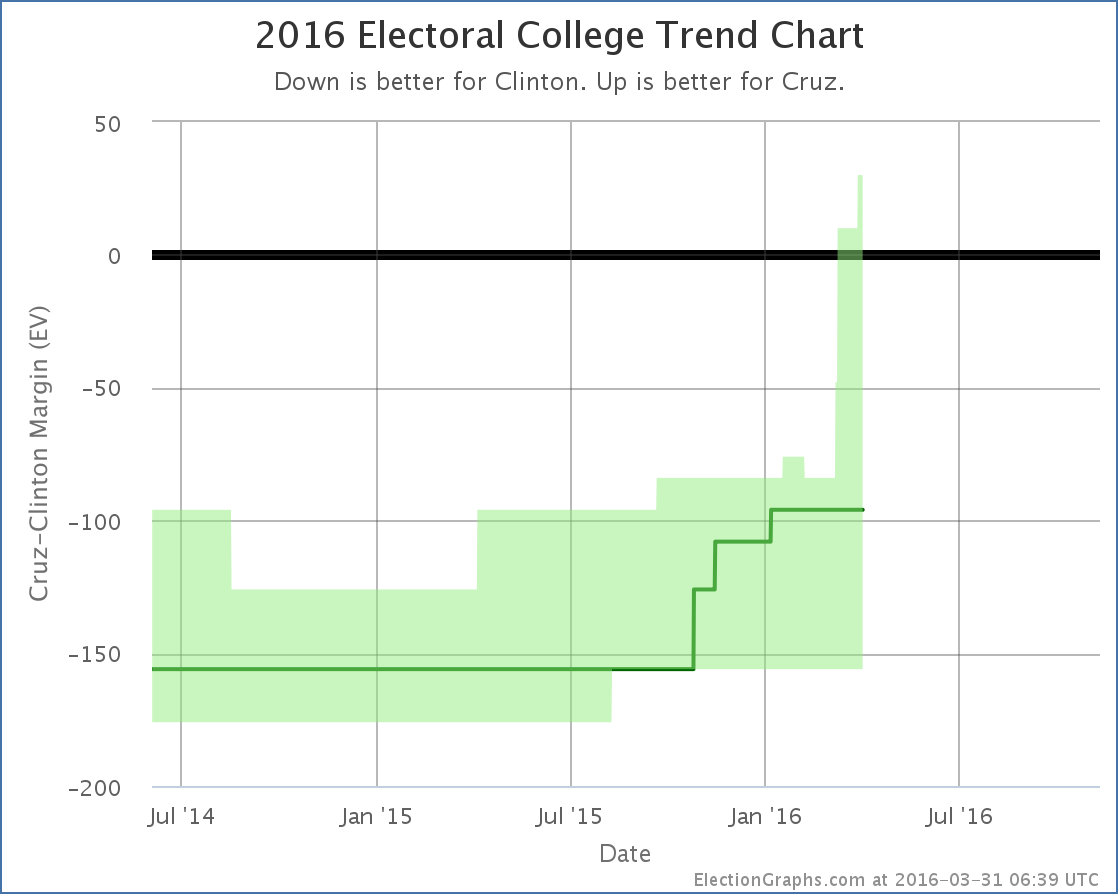 With Wisconsin's 10 electoral votes, Cruz's best case increases from a 10 electoral vote win to a 30 electoral vote win, now matching Trump's best case against Clinton. In fact, Cruz's best and worst cases now match Trump exactly. Cruz does a bit better in the expected case because he leads in Iowa and North Carolina, while Trump does not.
Cruz has also been on a strengthening trend while Trump has been getting weaker. We will see if that continues.
222.4 days until polls start to close on Election 2016.
Note: This post is an update based on the data on ElectionGraphs.com. Election Graphs tracks both a poll based estimate of the Electoral College and a numbers based look at the Delegate Races. All of the charts and graphs seen in this post are from that site. Additional graphs, charts and raw data can be found there. All charts above are clickable to go to the current version of the detail page the chart is from, which may contain more up to date information than the snapshots on this page, which were current as of the time of this post. Follow @ElectionGraphs on Twitter or like Election Graphs on Facebook to see announcements of updates or to join the conversation. For those interested in individual general election poll updates, follow @ElecCollPolls on Twitter for all the polls as they are added.